New design: Sandecja stadium getting more tangible
source: StadiumDB.com; author: michał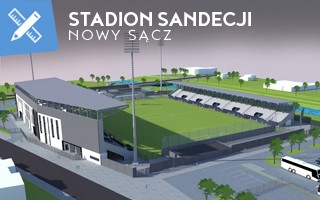 The city of Nowy Sącz has officially the launched tender for construction of a brand new stadium. Having failed with the more ambitious scheme, they've created an economic option that might just work.
The story of a new stadium in Nowy Sącz (Poland) is long and muddy, so let's only take the last few years: in 2017 Sandecja was promoted and joined Ekstraklasa, prompting mayor Ryszard Dziedzic to promise a thorough renovation of the old municipal stadium.
He then quickly changed plans and promised a brand new stadium for some PLN 20 million (€5m) but the only offer received in the city's design+build tender was roughly 150% higher than anticipated (over PLN 50 million).
The city then, in 2018, commissioned an official design for a 8,200-capacity venue but its valuation revealed that it's too much to bear for taxpayers, expected to cost within the PLN 85-105 million range. That's why, two years since it was presented, it's still not a viable option.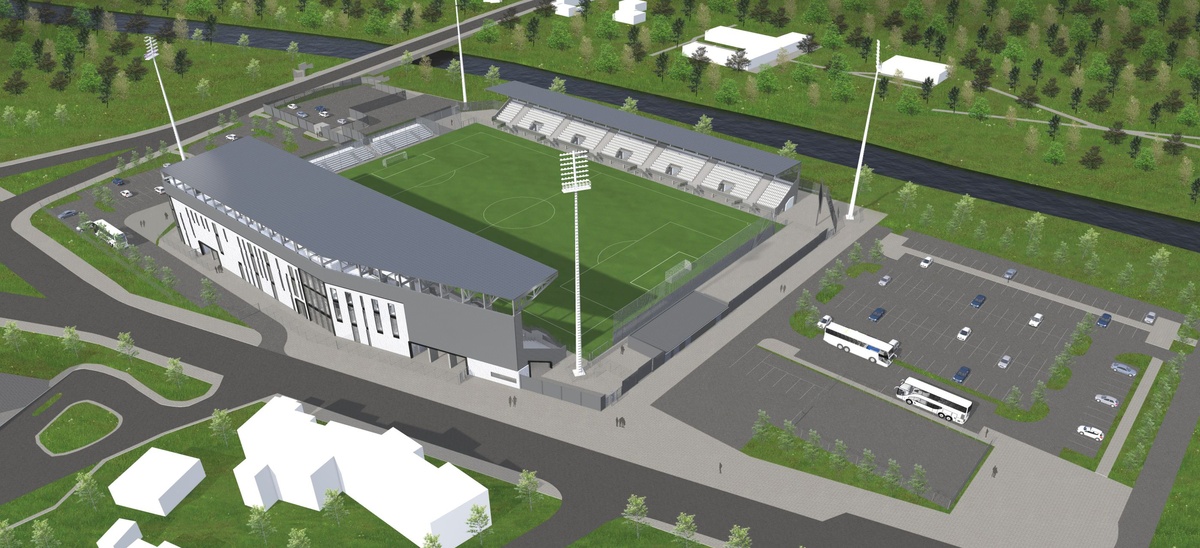 © UM Nowy Sącz
Under the rule of new mayor Ludomir Handzel the city had to change something. The architectural office was urged to create something more simple, which would allow instant use at any level of the football pyramid, while also allowing future development into a better quality stadium.
The plan was revealed on Monday, when it was also announced that an EU-wide construction tender would be published this week, having already been submitted to TED. It foresees delivery of two permanent, reinforced-concrete grandstands and a compact away section. Bidders have until September 11 to submit their offers, which is when we should learn the estimated value.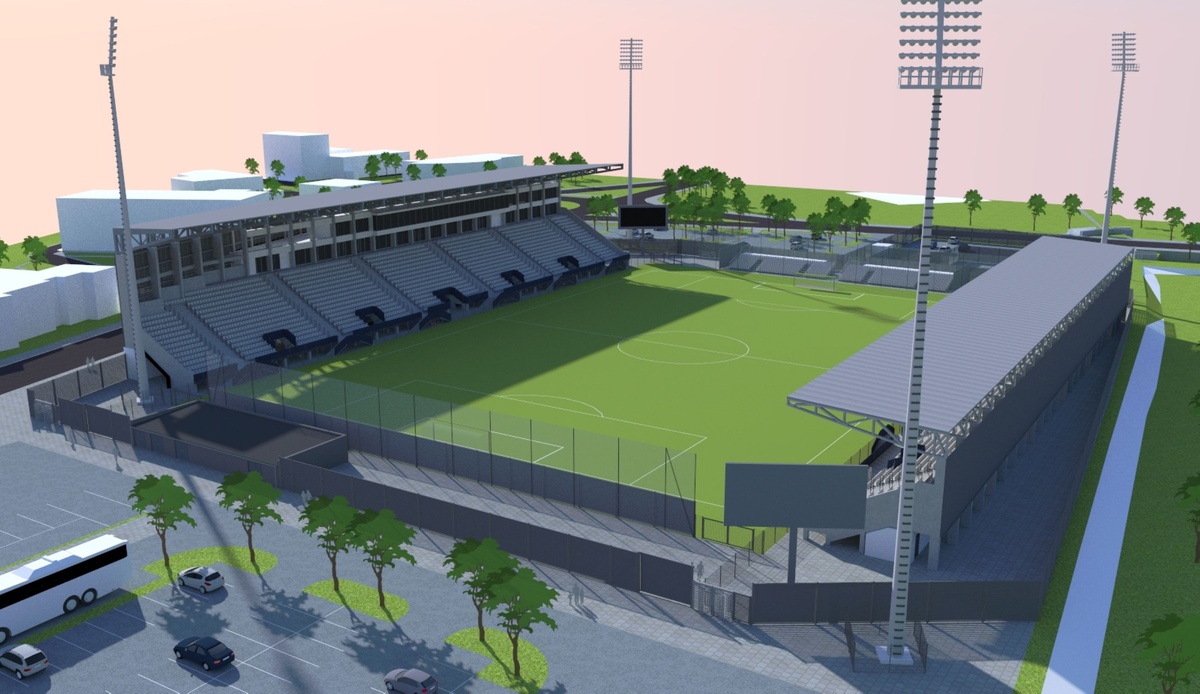 © UM Nowy Sącz
Only once the stadium is in operation, completion of two further grandstands would be pursued, depending on ticket demand. Phasing in such way ensures the stadium meets highest domestic requirements from the very start (including the 4,500 capacity threshold for Ekstraklasa), only missing capacity and secondary facilities to reach the UEFA-mandated Category 4.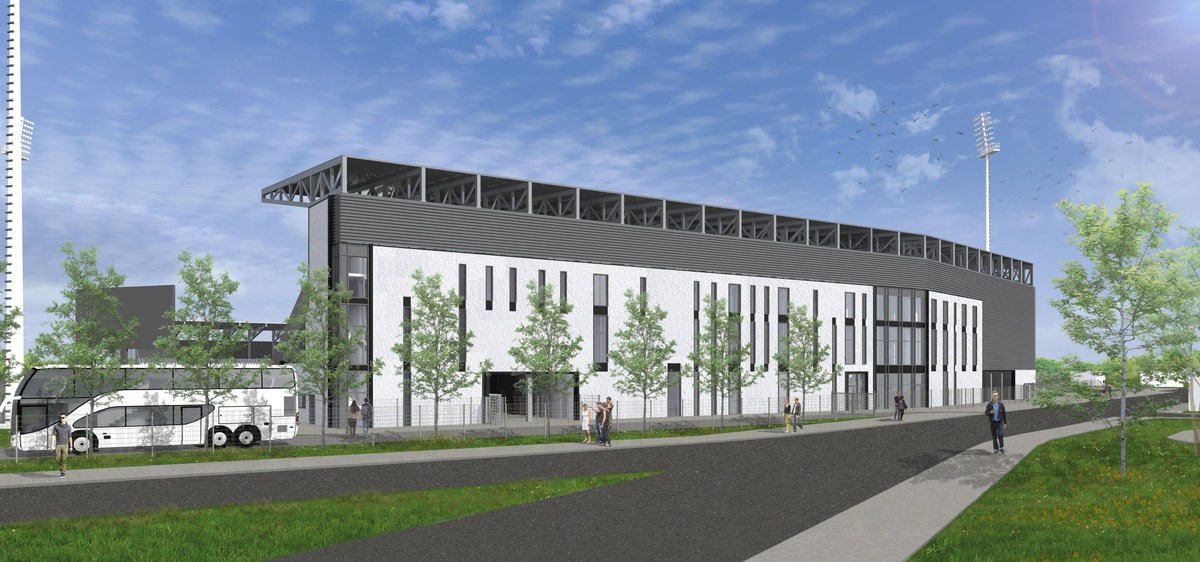 © UM Nowy Sącz
The new layout will mimic the old one, albeit in a football-specific fashion. The main stand will be located in the south, fanatics would sit in the north, while the away section would be located behind the west goal. That section will, in first several seasons at least, consist of two tubular stands for 230 people (combined) and container toilets.
The main stand will have 16 rows and a total of 2,622 seats, with commentator cabins and/or boxes. Due to spatial constraints, the main stand will have bulk of facilities in the west, while the east side will be cut to not intrude on nearby street. The north side offers 10 rows and a total of 1,620 seats, all covered.