England: "New ground should be ready to open in January 2023"
source: thePosh.com; author: michał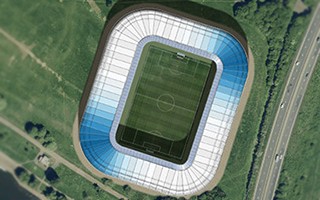 Owners of Peterborough United FC have officially confirmed work on the new stadium has been resumed. With opening capacity of 19,500, the ground is inspired by Ferencvaros' new arena in Budapest.
On Wednesday a meeting took place at Weston Homes Stadium (London Road) in Peterborough. Three co-owners of Peterborough United FC (League One), Stewart Thompson, Jason Neale and Darragh MacAnthony, have all confirmed that the club are now moving forward with the new stadium scheme.
Despite quite recent upgrades at London Road (new east stand added in 2014), the Posh have indicated already in early March that they intend to pursue a new stadium scheme. The plan was almost immediately stopped because of COVID-19 but now all co-owners assure it's moving forward again.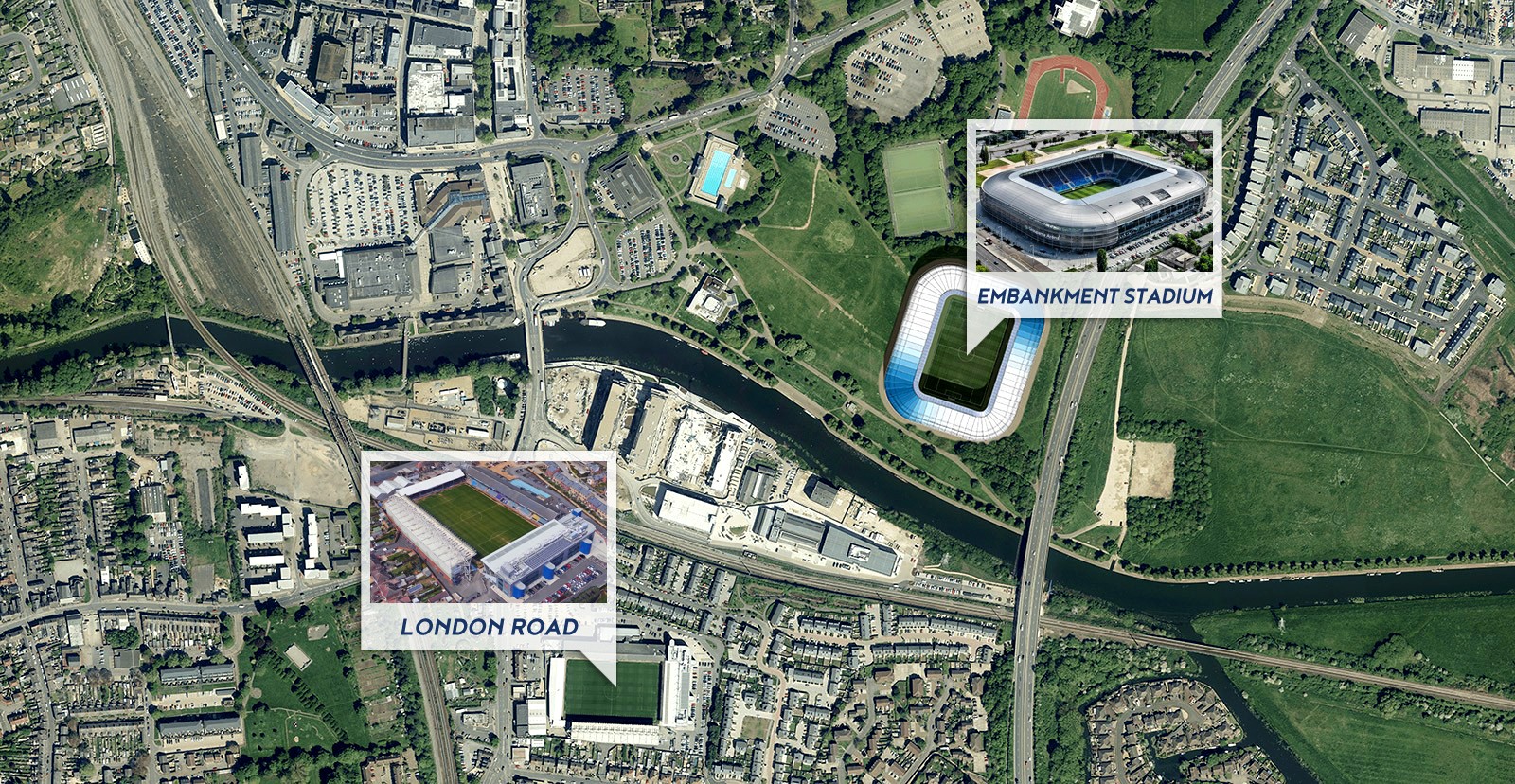 The plans not only have new impetus, they now also have their own website at EmbankmentStadium.com, owing the interim name to the location where the ground is to be built. As the website confirms, new capacity goal stands at 19,500 (initial release from March suggested starting point at 17,500, with room for expansion) and the stadium is to be developed along with Anglia Ruskin University facilities, funding for which has been announced earlier this month.
The three co-owners "are pleased to announce that the new ground should be ready to open in January 2023, subject to the necessary planning permission, funding and construction timetables." as written in official post-meeting press release.
While indicated capacity has changed to 19,500, the stadium's inspiration is the same: Groupama Aréna in Budapest, the new home of Ferencvaros. All of the owners have visited the stadium, which is a cost-effective and material-efficient venue.
Its size would fit the club not just in terms of regular capacity but also corporate events. In total, the Posh are hoping to host up to 200 events annually.