Rome: Can it be true? Roma stadium just a vote away
source: StadiumDB.com; author: michał
This project has been ongoing for 8 years now and not one brick has been laid. But perhaps now, finally, after so many hurdles, AS Roma will be allowed to start construction in Tor di Valle.
After everything they've been true, it seems almost impossibly close to fruition. On Tuesday evening municipal experts for mobility and transport gave their green light for the Tor di Valle stadium and commercial precinct. Their report followed a detailed review of all documentation, which also delivered no irregularities.
Now all that is left to do is for the city council to vote on the project. If the vote at Assemblea Capitolina goes well, AS Roma could start construction on their long-standing dream in the coming months. So far there is no certainty over how that vote would go, but reasons for cautious optimism are there for the Gialorosso club.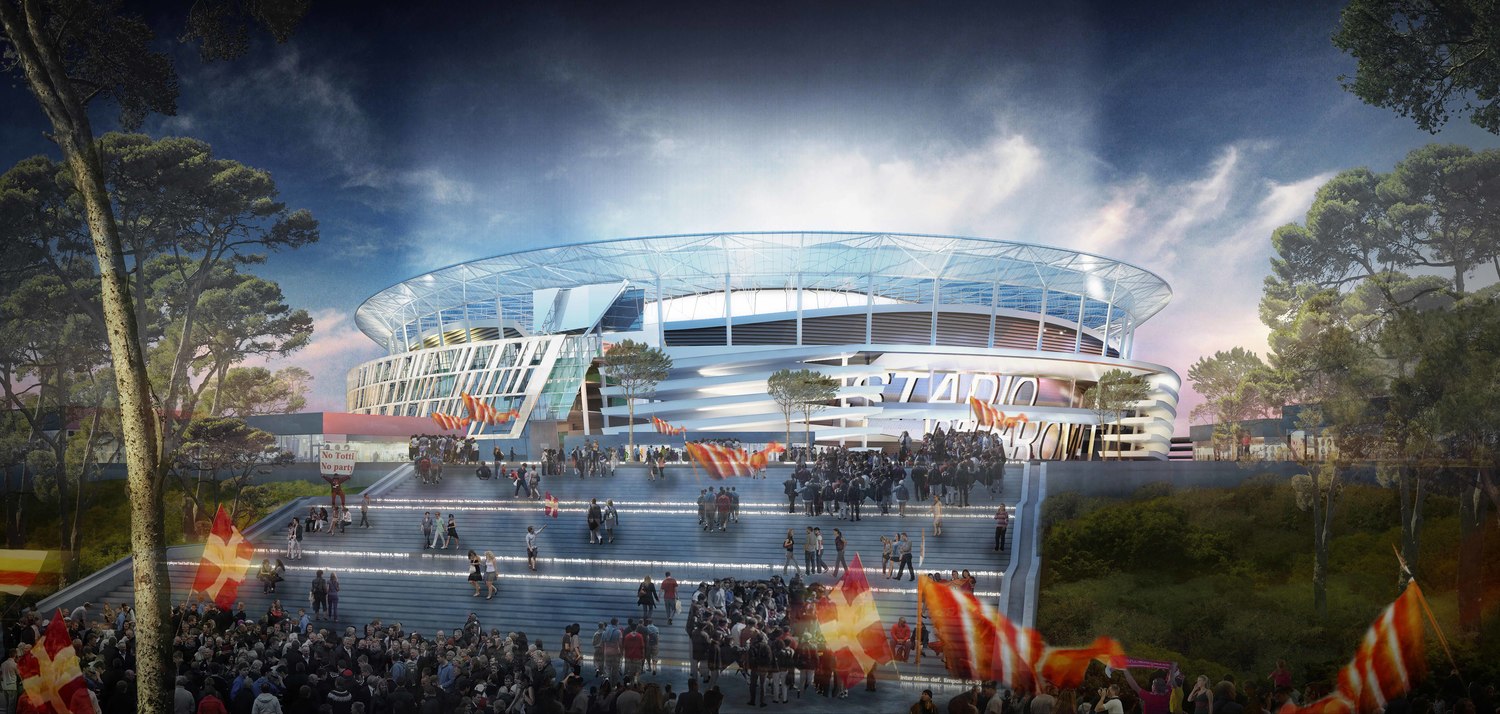 The project is supported by the 5 Star Movement (5S), who hold a narrow majority of 27 out of 48 mandates. It seems 5S will be determined to push the project through, if only to give their party's member and Rome mayor, Virginia Raggi, a better chance ahead of the 2021 reelection campaign. However, even within the opposition some seem to be indicating openness to the project, as indicated by PD members (8 mandates), who see 'an opening' for support.
As of writing this there is no date set for the vote but it's understood to be coming soon, right after the city council have time to evaluate the most recent documents, discussed on Tuesday.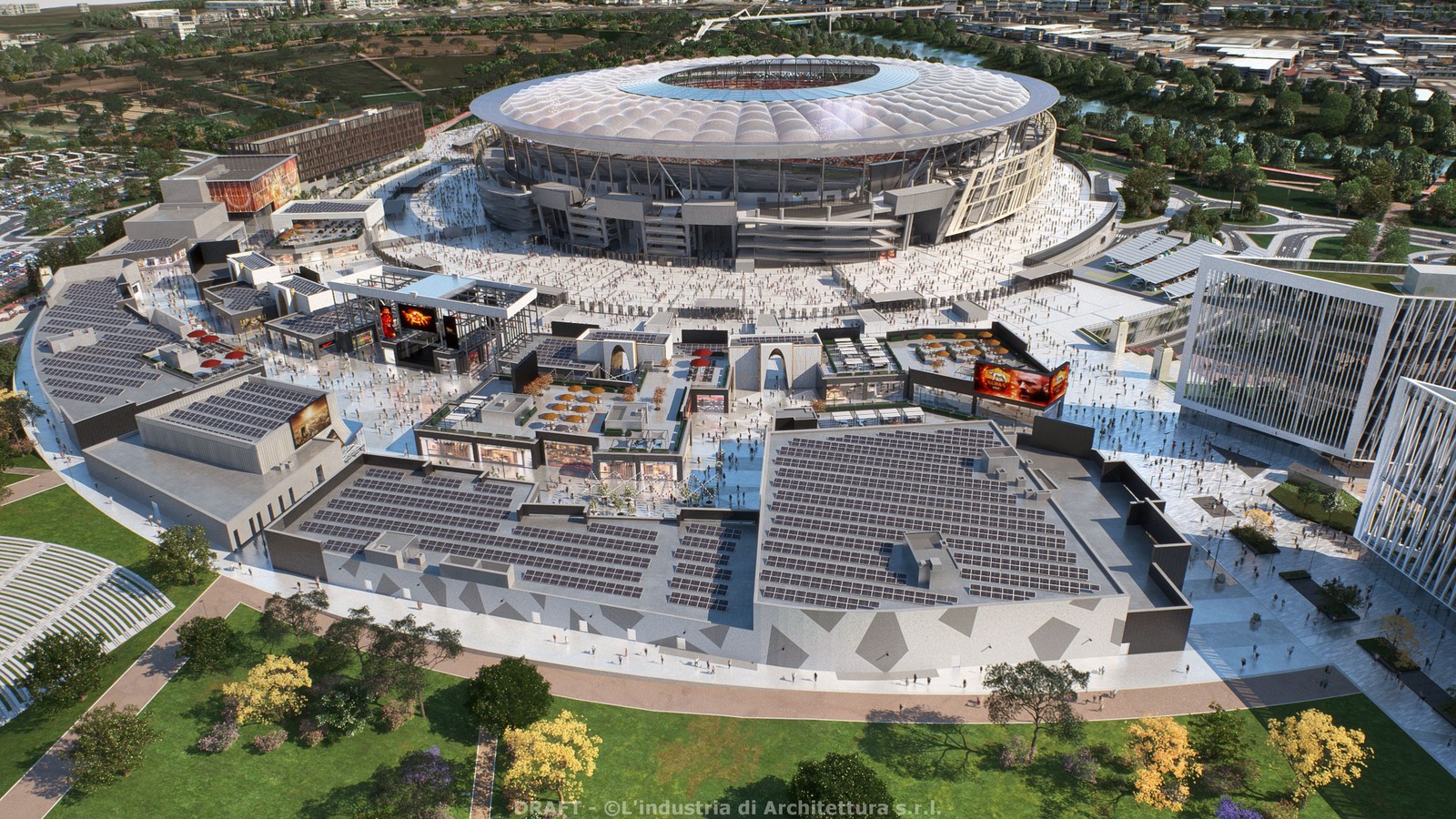 Keep in mind, the stadium project has spent many months 'in the freezer' after corruption scandal of 2018, in which a major stakeholder, Luca Parnasi, was among those arrested. This prompted a thorough review of all documents associated with the stadium in order to make sure there are no criminal irregularities.
Parnasi's place as co-investor of the project has been taken by Czech businessman Radovan Vitek, who is now acquiring plots required to carry out the project.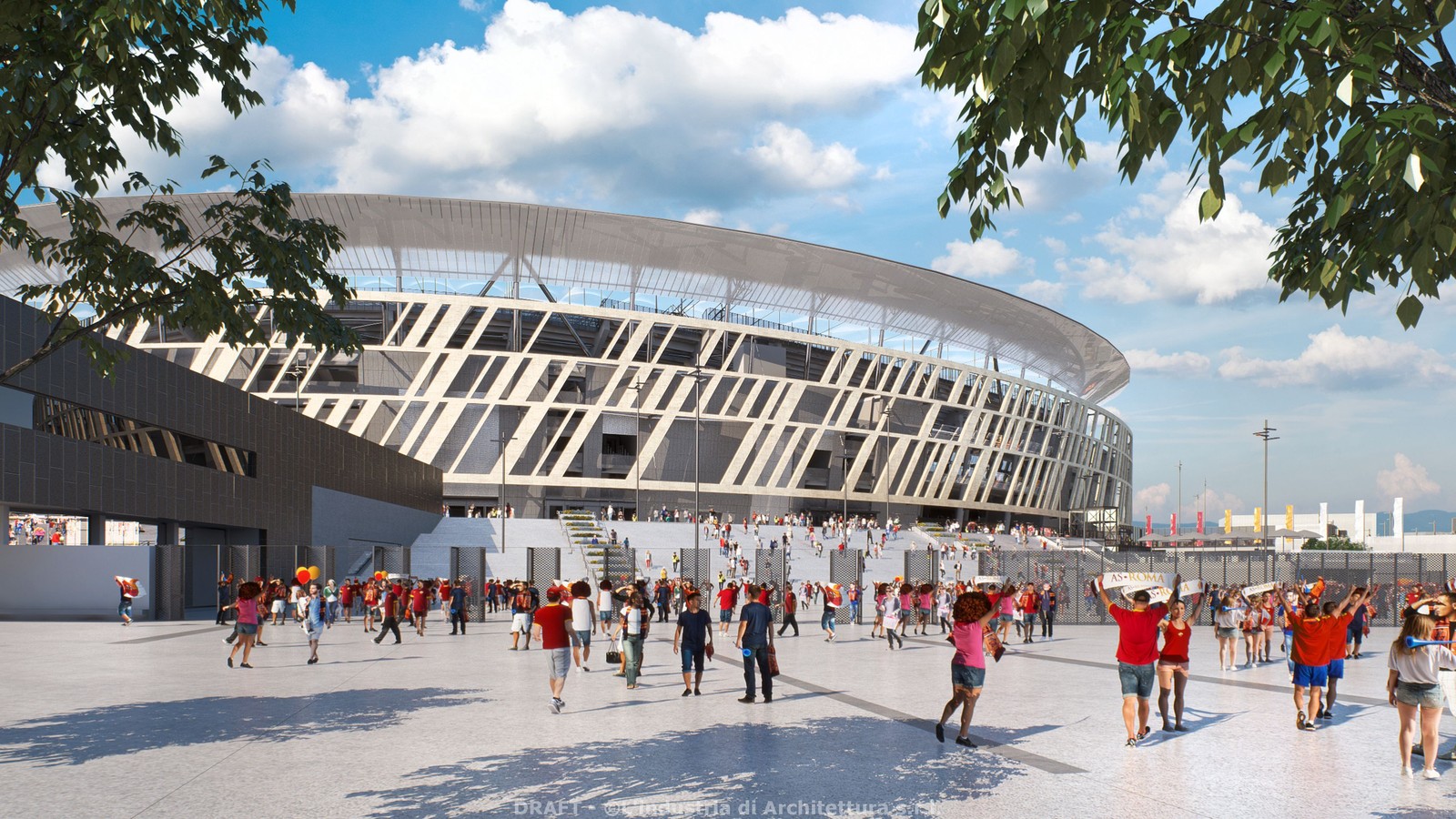 The corruption scandal is only one of numerous issues that arose around the project. Before, the initial scheme was rejected and required to be reduced in scale (commercial part) before being accepted by the city hall and conference of services. Overall there have been many setbacks since the idea of a private AS Roma stadium was announced in 2012 and the design was presented in 2014.
The football-specific venue is expected to hold nearly 52,600 people, with option to exceed 60,000 if demand warrants such move. The stadium itself will cost over €400 million, while all of the complex in Tor di Valle could exceed €1 billion.