Rome: Scandal may sink AS Roma stadium
source: ANSA / RomaToday.it / StadiumDB.com; author: michał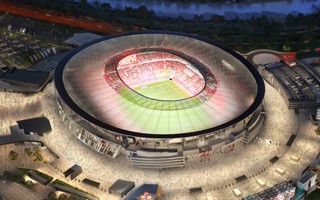 If you thought the long-awaited Roma stadium is finally going to happen within months, think again. 9 high profile arrests connected to this project shook the political stage earlier today.
Today at dawn carabinieri in various locations of Rome and beyond carried out a series of 9 arrests and several searches in operation "rinascimento" (renaissance), which is indirectly connected to the AS Roma stadium in Tor di Valle. No-one from AS Roma itself has been charged or is a person of interest, but that's still a major blow for the club's interest, if only publicity-wise.
Rinascimento began almost 1.5 years ago and focused around the activities of Luca Parnasi, whose company Eurnova is the developer behind AS Roma stadium plan. Parnasi himself has been arrested in Milan, while 5 other officials from Eurnova were taken into custody in Rome. The list of charges is long, including corruption, false invoices and illicit funding. Some of them at least loosely connected to Stadio della Roma.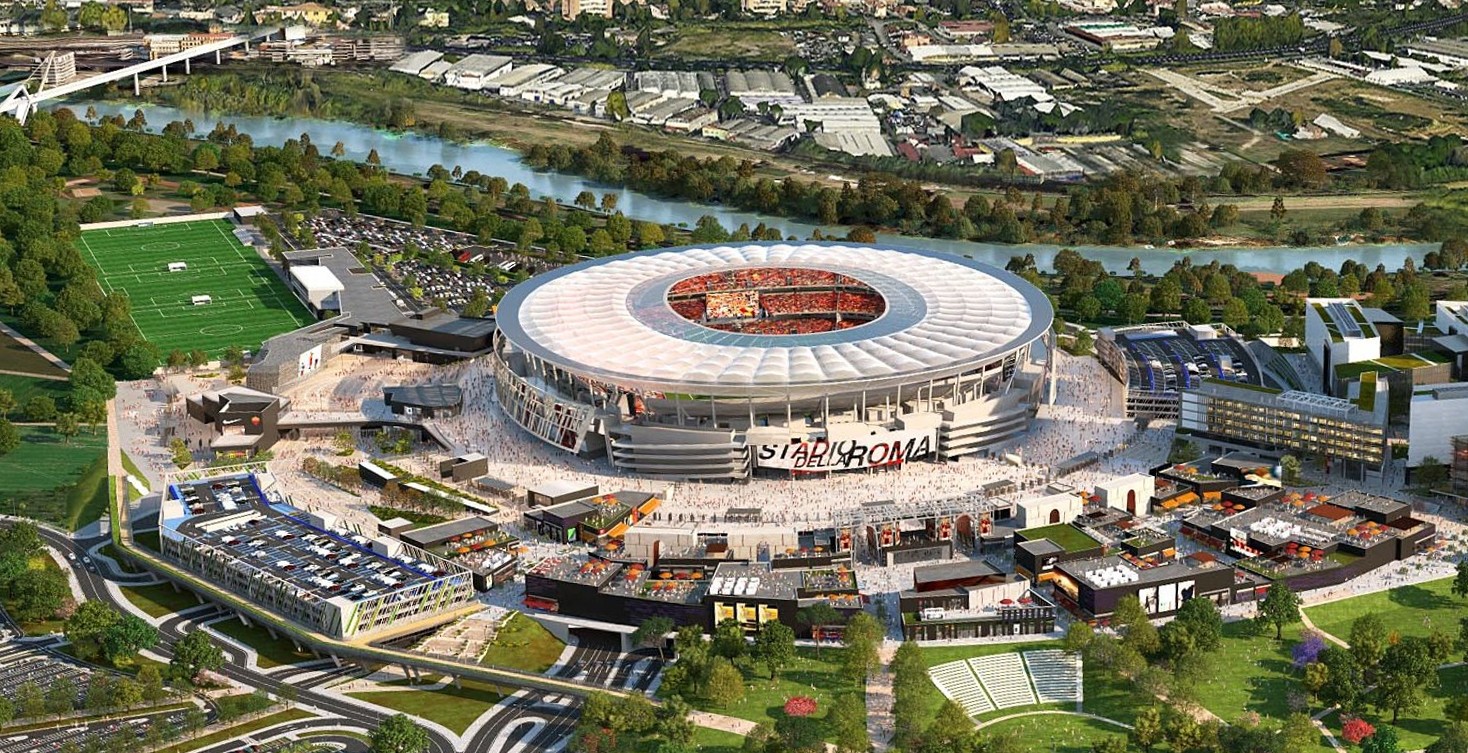 © StadioDellaRoma.com
Aside from the 6 arrested individuals, 3 further people were given house arrest and 6 more were indicted without arrest. The number of persons of interest, as of writing this, is given by Italian news agency ANSA at 24.
Who's involved?
Luca Parnasi is considered the key player of rinascimento and his supposedly illegal activities reach high into the public offices. As an example, Luca Lanzalone, chairman of the municipal energy supplier in Rome, was reportedly promised a consultancy job worth €100,000 and support in his search for a quality house in Rome in return for his help in pushing Stadio della Roma forward.
Another person, Lazio councillor Michele Civita was supposedly promised a job for his son at Parnasi's company for his help in pushing the Tor di Valle project through the 'Conferenza dei Servizi', which eventually approved the stadium late into 2017. Civita was the councillor for urban planning, so his help may have been substantial.
Civite represents the Democratic Party, however politicians of other groups, including Forza Italia and Movimento 5 Stelle are also said to be involved in the scandal. Adriano Palozzi of Forza Italia was reported to be promised the payment of undue invoice worth €25,000, while Parolo Ferrara of M5S was to be involved in a different project for his help.
As confirmed by the Rome prosecutor's office, no-one from AS Roma's management or fanbase is subject of the ongoing investigation.
What this means for AS Roma
Billionaire James Pallotta released as statement via the official club website, distancing his club from involvement in the high-profile scandal. He stressed that he expects Stadio della Roma to progress as expected, which would mean groundbreaking by the end of 2018.
"We're saddened and dismayed by today's allegations and arrests," Pallotta said. "As the prosecutor categorically stated earlier, AS Roma has nothing to do with this.
"Also, contrary to what was reported in some places, the arrests do not involve the stadium contractor for Stadio della Roma and are actually nothing to do with the construction of the stadium or the entertainment complex.
"Now we fully expect to move forward with the project and we are not expecting any substantial delays." Pallotta wrote.
However, you only need to visit AS Roma website to learn that the case does indeed involve the stadium contractor. After all, AS Roma and Eurnova together filed the documentation for Stadio della Roma and Luca Parnasi himself was regarded as major partner for the project, promoting it together with the club during official appearances.
With this in mind it seems quite natural that mayor Virginia Raggi did not want to give any decisive statements regarding the future of Stadio della Roma today. "Will the project progress? If everything is in line with the law, I hope so. But who has done wrong, will pay." she said on Wednesday.
Already hours after first news broke there are calls for the entire stadium and entertainment project to be put on hold. Councillor Michele Anzaldi publically demanded immediate halt to proceedings and audit of how the stadium was approved. Should anything similar to his idea happen, the Tor di Valle project will again be deadlocked, perhaps for many months.