Miami: Upzoning application for Freedom Park Stadium filed
source: MiamiHerald.com; author: michał
On Monday the Miami Freedom Park developers have filed a special area plan (SAP) application for their proposed new stadium. It seems construction isn't coming any time too soon.
With the MLS season set to restart in July, Inter Miami are still a long way away from a stadium to call their own. Despite Miami residents having agreed for a no-bid negotiation for lease of the Melreese site back in November, 2018, according to the Miami Herald, talks are far from conclusion.
Investors of the proposed Miami Freedom Park hope to receive a 99-year lease for a truly modest amount of $3 million annually. They're arguing that the complex would bring $42.7 million in annual tax revenue but taxes are in no way a bergaining chip, they're associated with running any business.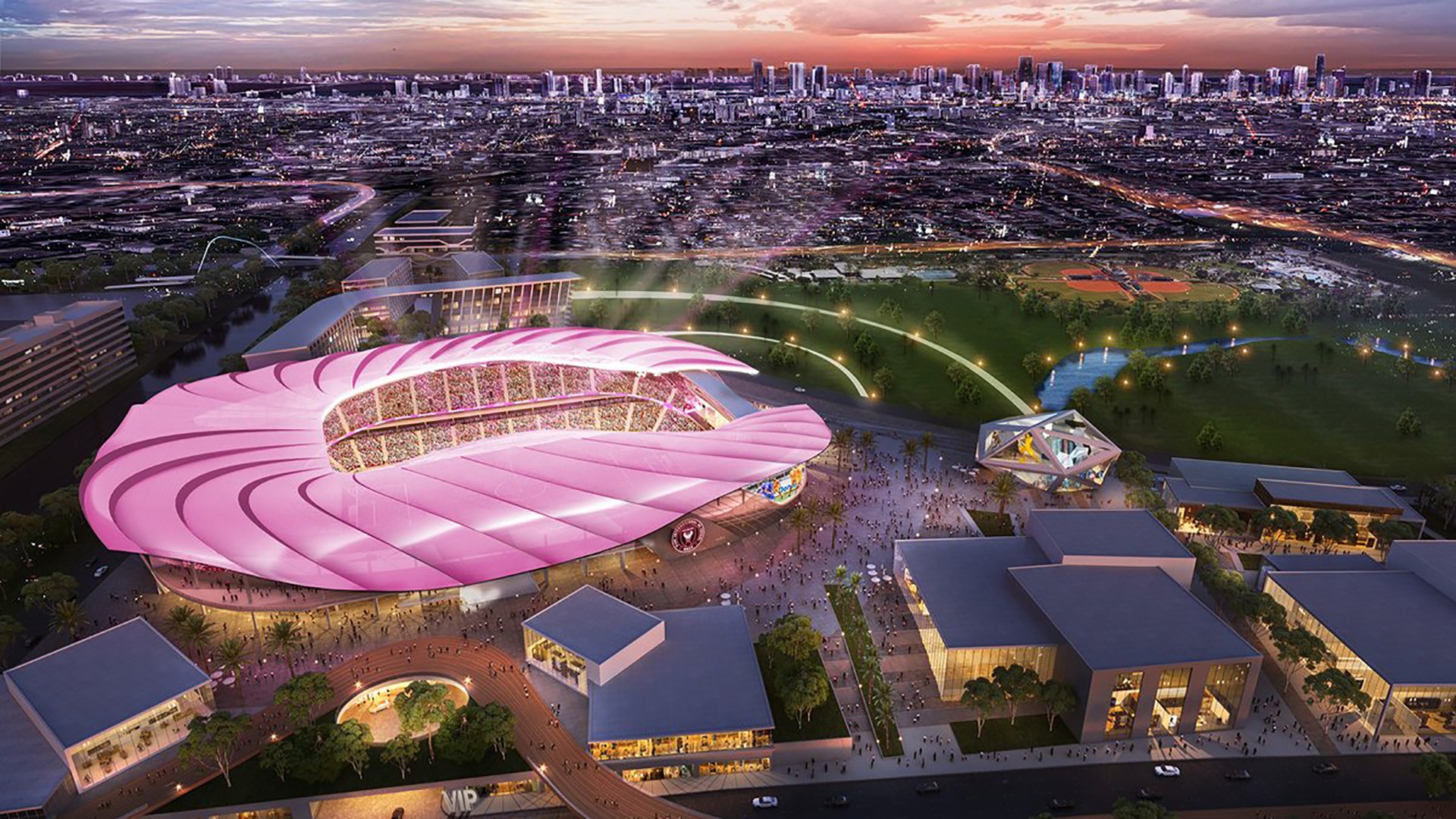 © Inter Miami CF
Meanwhile, the Melreese site covers 53 hectares (131 acres) in a lucrative location, which makes the symbolic $3 million in annual lease hard to sell to taxpayers. Not only that, even when the lease is agreed upon by the city itself, it still needs to get approval from four out of five Miami commissioners.
Because the lease doesn't have to be agreed in order for planning to go forward, the investors associated with Jorge Mas and David Beckham filed an application for a special area plan (SAP) in order to carry out their proposed mixed-use complex.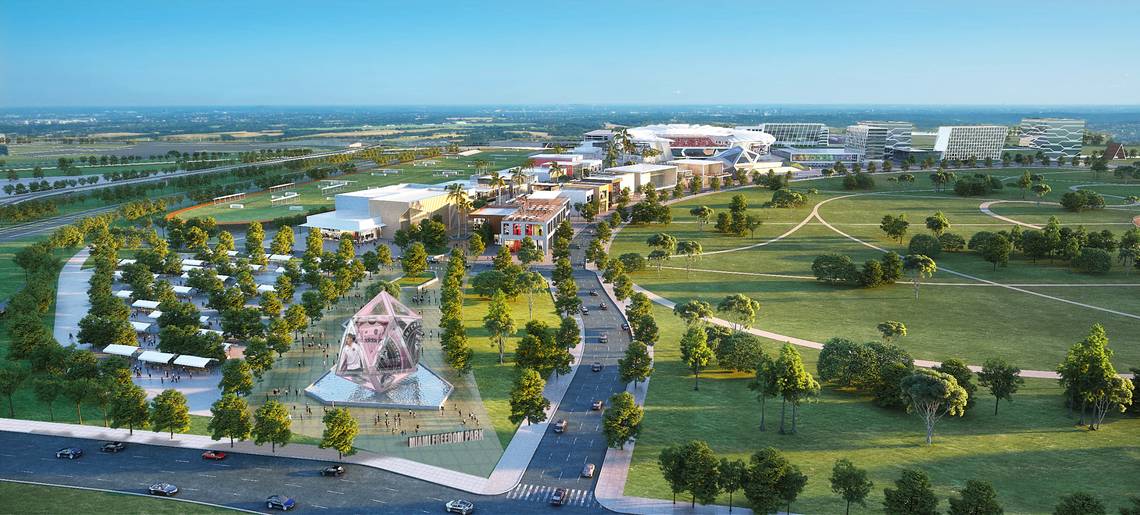 © Inter Miami CF
SAPs are becoming increasingly controversial as they are seen as a way for investors developing massive projects to evade local zoning regulations. Meanwhile, the impact of such projects can have severe consequences, usually associated with gentrification.
Because Miami Freedom Park has no residential component, in this case fears would primarily include traffic impact and displacement of green space. Under normal circumstances, all recreational space removed within Miami has to be replaced by equivalent space in a different place.
© Inter Miami CF
Here a major issue is that the investors need to upzone nearly 8.5 hectares (21 acres) of green space within Melreese to make room for the planned commercial and leisure parts. Can they find enough land to create parks in different areas of Miami? So far there has been no decisive answer and no plot indicated by the city is larger than 2 hectares (5 acres).
Miami Freedom Park is a scheme that would comprise several zones. The 25,000-seat stadium itself would occupy only 4 hectares (less than 10 acres). Further 4.6 ha (11.3 acres) would be devoted to strict commercial use but further commercial outlets would be spread across the proposed the leisure zone, despite investors marking it as 'parks and recreation'.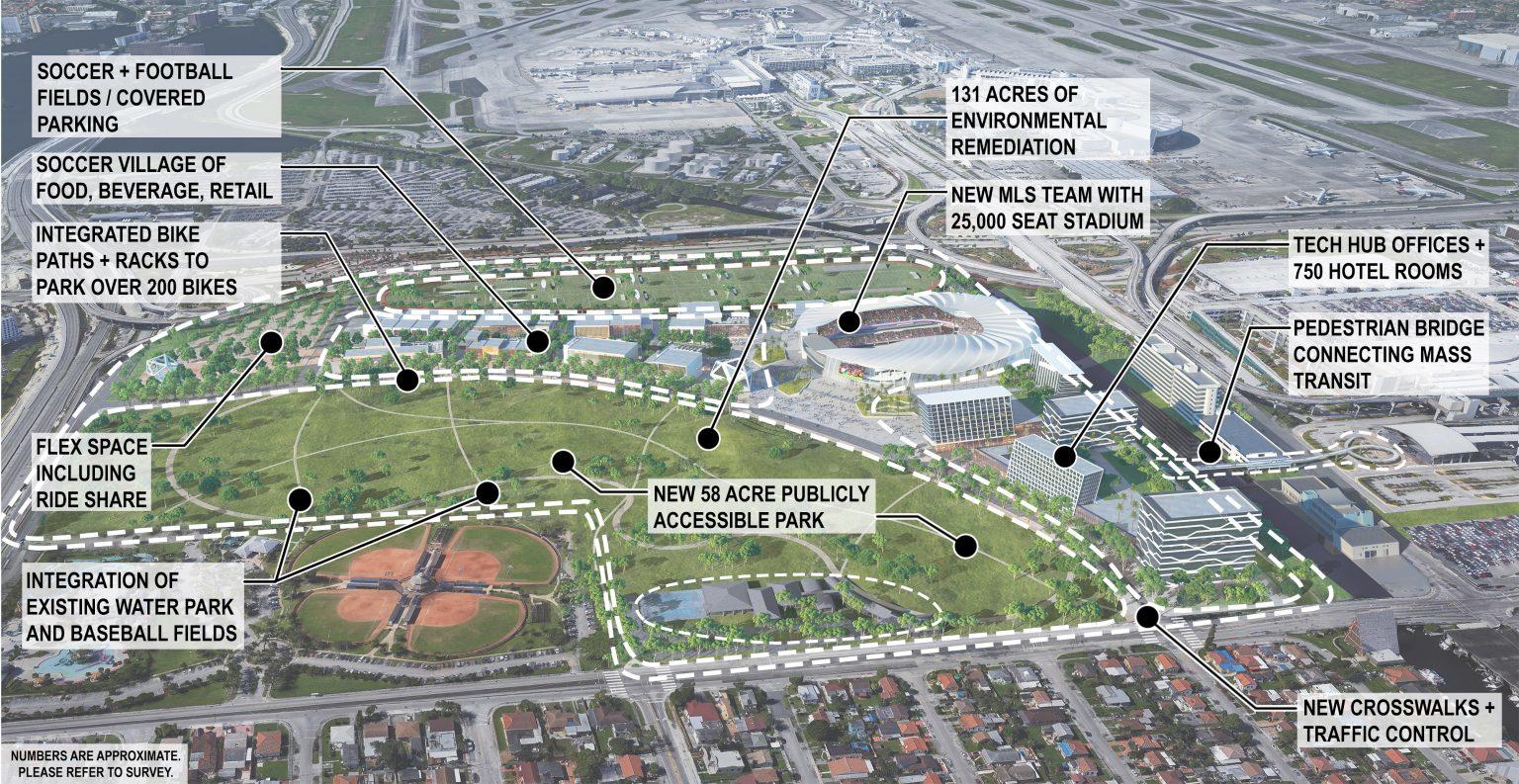 © Inter Miami CF