Jerusalem: Teddy Stadium's impressive new illumination
source: StadiumDB.com; author: michał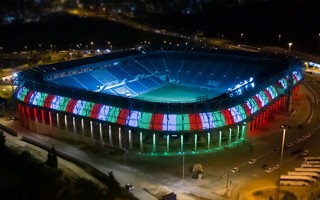 With roof over all four stands complete, Teddy Kollek Stadium in Jerusalem has now received a state-of-the-art external illumination. And that's not the end of planned upgrades to maintain its status.
In recent months Teddy Stadium in Jerusalem has received the last portion of its roof, that over the south end. The photovoltaic system was then extented to create and enclosed ring. Now, with the bowl fully enclosed, the stadium also offers another new feature: an impressive facade illumination system.
LEDs adorn the steel roof structure and illuminate the outer columns, able to dsplay even intricate patterns or messages. The work by Maftex Light and Multimedia Solutions comes as part of a wider effort to keep up with growing competition among Israeli stadia.
The goal, as expessed early into 2020 by mayor Moshe Leon, is for Teddy to remain the most modern football venue across the country, even if not the youngest. In order to make sure that is the case, this year 30 million shekels ($9m) were earmarked for further upgrades.
These include renovations and improvements across the players' area, construction of new hospitality areas (including skyboxes), replacement of the last batch of old seats (north end), as well as improved facilities for football fans.
Built in 1990, Teddy Kollek Stadium has long remained the best across Israel. Initially horseshoe-shaped, in 2011 it received a single-tiered south end, the one which recently got its roof delivered. Home to numerous domestic games every year, it's also the largest football-specific stadium in Israel.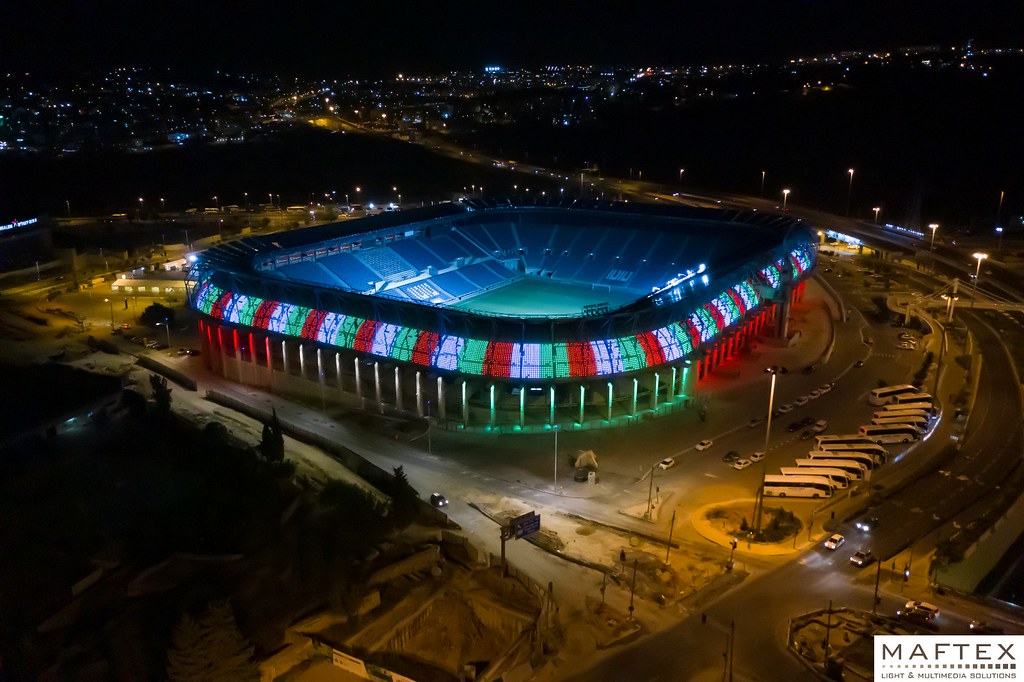 © Maftex Light and Multimedia Solutions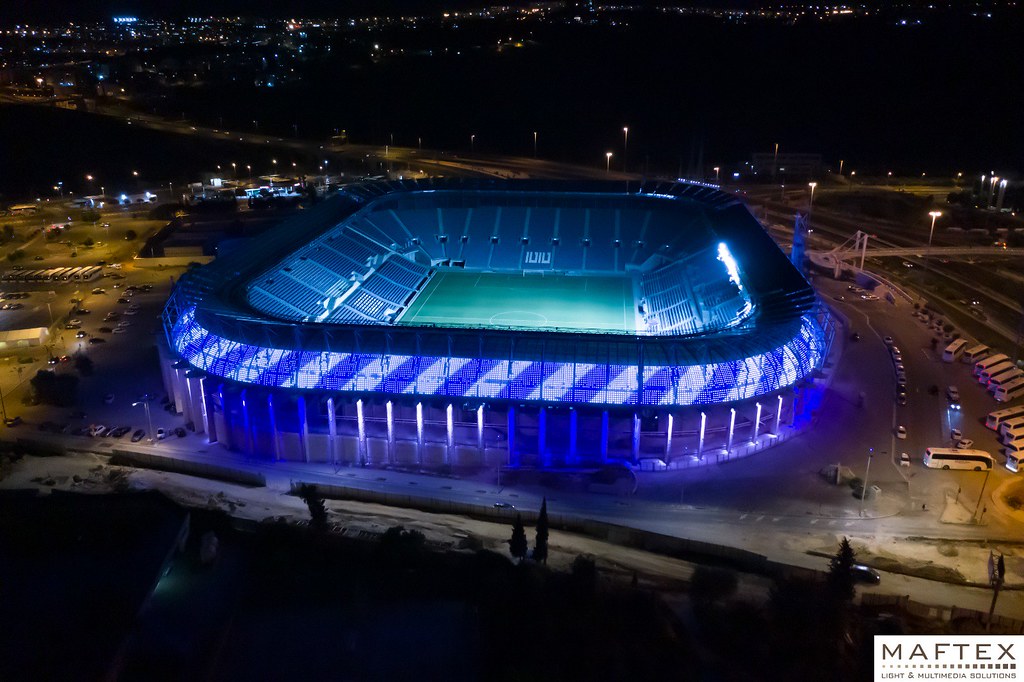 © Maftex Light and Multimedia Solutions
© Maftex Light and Multimedia Solutions