Los Angeles: $500 million more for SoFi Stadium
source: StadiumDB.com; author: michał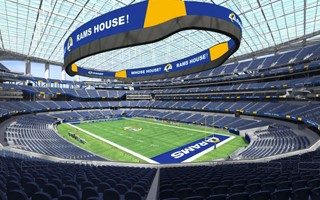 L.A. Rams have secured further loan of $500 million from the NFL. It doesn't necessarily mean the stadium is getting more expensive, though.
NFL team Rams have this week secured a second loan from the league for the delivery of SoFi Stadium. In total, through NFL's G-4 program, Rams have taken $900 million, of which $500 were secured this week.
The first $400 million were split between both tenants of the record-breaking stadium, Rams and Chargers. It's not yet clear whether the new portion would also be shared. Along with the approval for additional funds, NFL owners have given green light to the debt's repayment time being extended from 15 to 30 years.
Though the unexpected need for extra funding is impressive (if for its scale alone), it doesn't have to mean the stadium is getting more expensive. COVID-19 has caused quite a stir, which may have caused the need for changes in financing.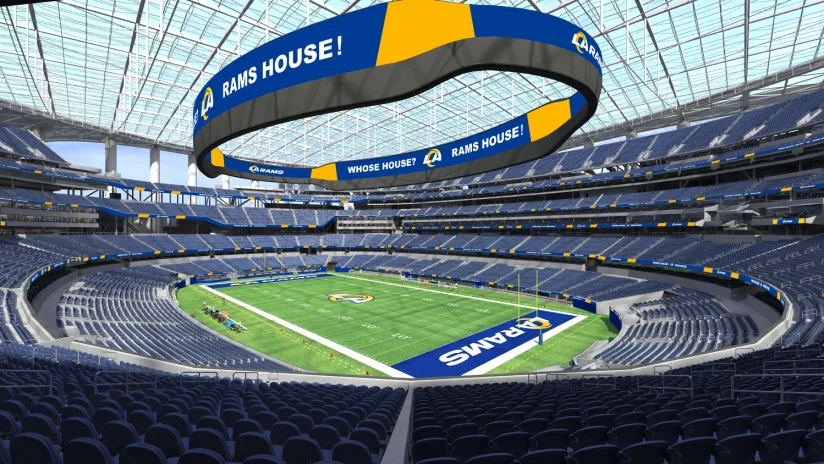 Just in the past few weeks SoFi Stadium has lost two gigs by Taylor Swift, then Kenny Chesney and in recent days Guns'n'Roses, which means over a quarter million fewer tickets already before the uncertain NFL season begins.
As of now it's not even clear what event will open the stadium. It will most likely be a pre-season friendly, though it's not settled which team will host it. Chargers have a clash against Cowboys set for August 16, while Rams will take on Saints between Aug 13 and 18. In any case, it's unlikely any revenue would be collected.
The $900 million from NFL is reportedly the second largest individual source of funding for the stadium. The largest is billionaire Stan Kroenke's pledged $1.6 billion. In total the stadium is understood to cost at least $3.4 billion, although the figure circulating in most media releases is $5-6 billion, which covers not just the stadium but all of the precinct being built within Hollywood Park.
With nominal capacity of 70,240 people it's not even the largest NFL venue and yet it's the most expensive football venue in history. On the other hand, SoFi Stadium will be axpandable to over 100,000 for major events like the Super Bowl.
Despite a number of COVID-19 cases, the Los Angeles project is heading towards its scheduled completion as planned. Installation of 'the oculus', the world's largest panoramic screen (6,500 m2 or 70,000 square feet) is nearing the finish line and it should be lifted into place within days. Transparent dome sheets are also almost all done, as are the seats.