Los Angeles: Opening of SoFi Stadium slips after all
source: StadiumDB.com; author: michał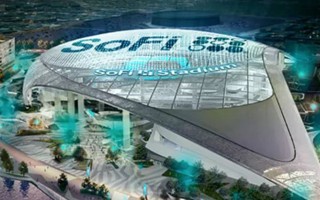 It may not be delayed in terms of construction work, but opening of the world's most expensive stadium will not take place as scheduled. Taylor Swift concerts have been rescheduled for 2021.
Even with further cases of COVID-19 at the construction site, progress of SoFi Stadium hasn't been impacted and it's still scheduled for delivery by July. However, it's not just the workers' effort that determines when the opening could take place.
Late last week Taylor Swift announced she is postponing all of her summer tour, which is now expected to take place in 2021. The pop star was expected to open the stadium on July 25 and host a second gig the day after, possibly attracting more than 150,000 people.
Although this is already a huge hit, it might be only one of many. As the US is heading to reach 1 million confirmed infections and failing to mitigate the threat, ban on public gatherings is expected to be extended beyond the summer. Not just a disaster for open-air event organisers, it's also a threat for the NFL, which may be forced to hold games behind closed doors.
With each club only holding only 8 home fixtures, this could effectively drain all matchday revenue from them, with sponsorship deals also hanging in the balance. This is particularly painful for teams that are relocating this summer, two of which are the Rams and Chargers. Their games at temporary locations enjoyed a mixed reaction from the Los Angeles populous, with most fans clearly waiting for SoFi Stadium.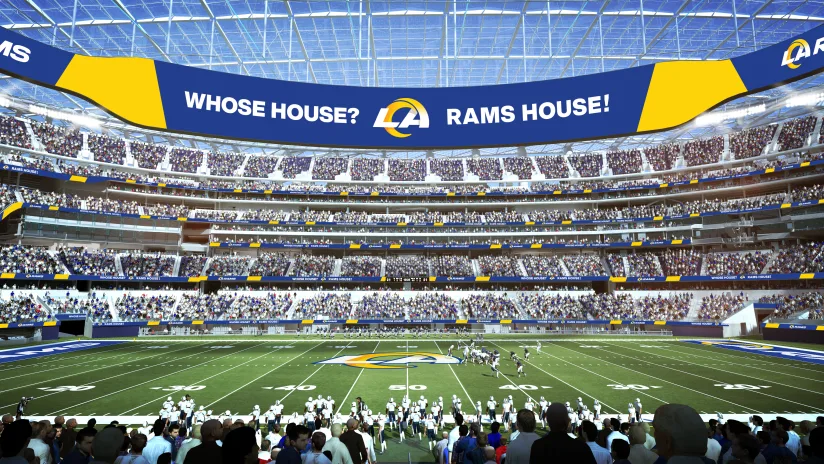 In order to capitalise on the relocation they have to have crowds from the start. Only then can the 'new stadium effect' play its role in establishing a firm connection with the local community and building new roots for each team. But in these unprecedented times it might not be possible.
"Not what you want to do. I understand there are a lot of bigger implications in place right now as far as health of the world. But I know that's not the vision we had moving to L.A. and I know that's not the vision Mr. Kroenke had, ultimately, but if that is what it is, we have to roll with it." said the Rams quarterback Jared Goff.
"I don't think it's anything we want to do, but I'm preparing for full stadiums. Is that going to happen? I don't know. I don't know what the percentages are. I'm not a doctor. I'm not a scientist. Where will this progress? I don't know. You guys don't know. No one knows. So, we're going to see in the next three or four months and then find out." the player concluded.