Berlin: Union to wait longer for stadium expansion
source: RBB24.de / Bild.de; author: michał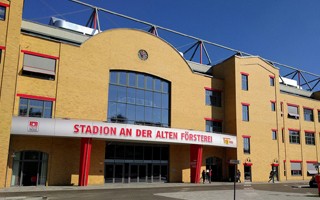 Anticipated in May, the traffic report still isn't ready, which means documents on environmental impact and noise pollution are held further back. But the club remains committed to the plans despite the ongoing pandemic.
Coronavirus may be affecting daily life and economy across Germany, but for Union Berlin the delay has nothing to do with current situation. The Berlin Senate Department for Urban Development and Housing has confirmed that the revised traffic concept report for the expansion of Alte Försterei will not be ready in May, as expected. While May was already late, further consultation was needed and it's now hoped to come in late June.
This means that Union will most likely not be able to begin construction in the summer, to coincide with the club's centenary. Because after the traffic report there are two further documents needed, regarding environmental impact of the project and noise insulation.
Only once all these pieces fall into place, Union will be able to receive the long-awaited planning permission. Ironically, the club had initially hoped to break ground in mid-2019.
The plan of Berlin's smaller Bundesliga team is to increase current capacity of the legendary stadium from 22,000 to 37,000. The scheme is expected to cost some €39 million, seeing Alte Försterei become the only Bundesliga venue to hold 78% of all fans on terracing rather than seating.