Berlin: Union still waiting with expansion
source: BZ-Berlin.de; author: michał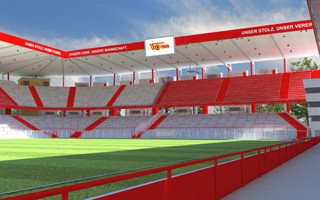 Union were hoping to begin further reconstruction of their cult stadium in mid-2019 but that plan proved way too ambitious. But this summer things might finally move forward. They might, don't have to.
When plans for final stage of Alte Försterei expansion was presented back in 2018, the goal was to begin construction in the summer of 2019. But the project got stuck for procedural reasons, primarily because of the traffic and transport provisions.
Latest version of the report is expected to be published in mid-May. Because it foresees increased role of public transport, it has to be approved by DB (Germa rail) and BVG (Berlin public transport), as well as environmental organisations.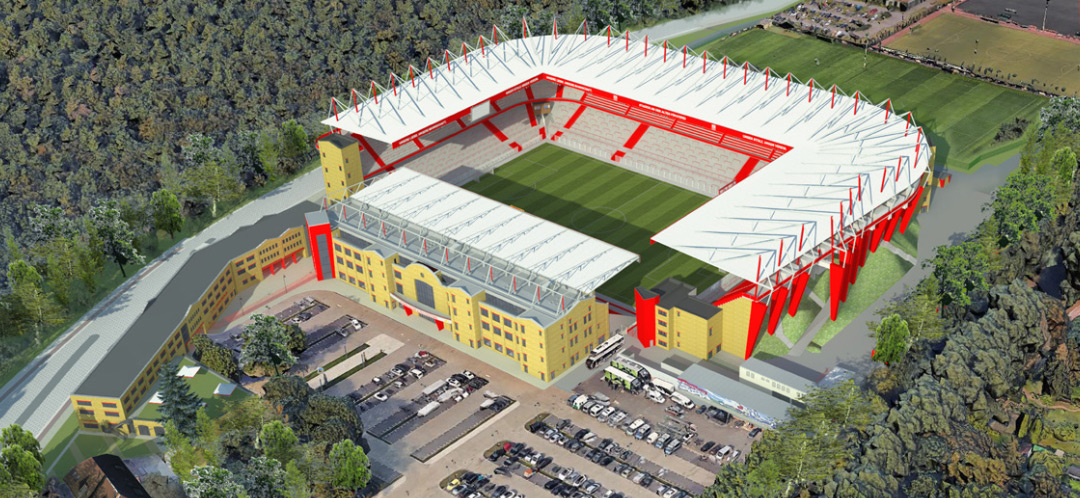 Should the new traffic report go forward, further consultation on environmental and noise impacts is needed. If all this is in place by the summer – and that might just happen – Union will be able to go forward with plans this year, exactly 100 years after Alte Försterei was first opened.
While it may seem like a mountain of paperwork to go through, the stadium expansion project is truly challenging. Already today local residents of the Köpenick district have to deal with significant traffic issues on matchdays, while the stadium holds just over 22,000 people. Meanwhile, this latest phase of expansion would add over 15,000 more fans.