Scotland: Aberdeen postpones new stadium indefinitely
source: DailyRecord.co.uk; author: michał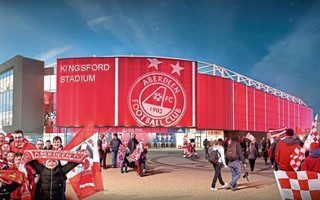 With the coronavirus pandemic already costing them millions, Aberdeen FC have decided to put their largest project on hold. The new 20,000-seater might not come soon or even have that number of seats.
Premature end of the season in Scottish football and the risk of not allowing fans inside stadiums for 2020/21 is a giant blow to the entire league. Plagued by problems and overshadowed by Premier League already before the pandemic, the league's members are facing dire perspectives in upcoming months.
Aberdeen FC chairman Dave Cormack admits this has to have direct impact on the club's plans for immediate future. With players' wages cut already and projected shortfall in the short term at £5 million, it's a guessing game as to how much more money will be lost.
"If it costs us 4, 5, 6 or £10 million to get through this as a club, that takes money from other things we might want to do, whether it be Kingsford or investments in the football operation. Our number one priority is surviving. Once we do that, we will take a deep breath, sleep on it and then give our perspective." Cormack said.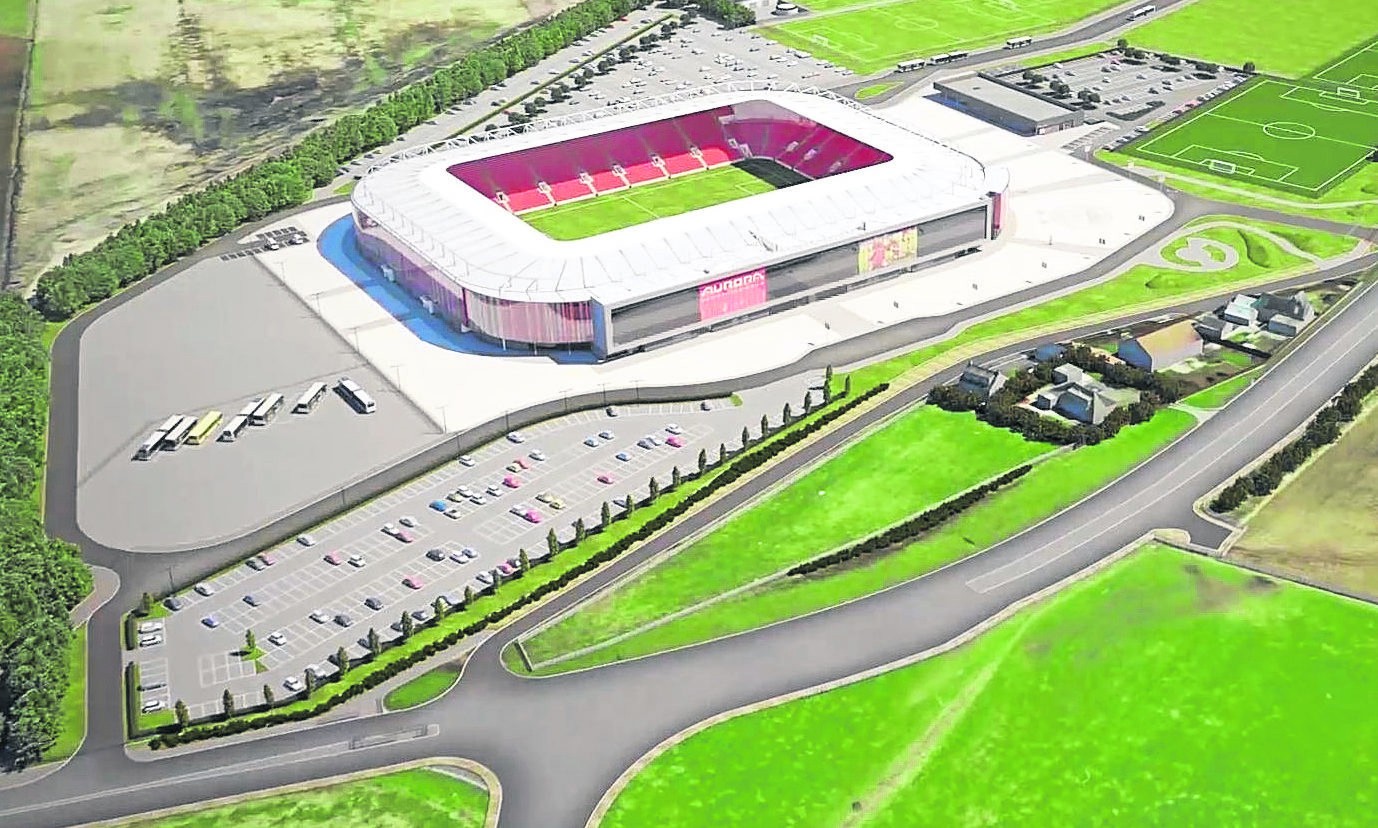 It's thus no wonder that Aberdeen FC have announced a freeze to their stadium relocation scheme. Second phase of the Kingsford complex (first is the training complex delivered in 2018/2019), which is the new main stadium for 20,000 people, will not be coming any time soon.
The stadium was supposed to be redesigned from its initial 2016-18 form by AFL Architects, seeing the contract signed last year. This summer consultation was due to begin on facilities the fans would like to see, but this also seems to be off the calendar.
Estimated initially to cost £50 million (€57.25m), the stadium might also end up scaled down, at least as an interim measure. This was implied by commercial director Rob Wicks.
"We are still firmly committed to the new stadium for all the reasons we have stated previously but we have to be realistic. The unexpected financial challenges that have been brought up as a result of the pandemic means we are going to have to look really carefully at our plans and assess that with the timing of the move."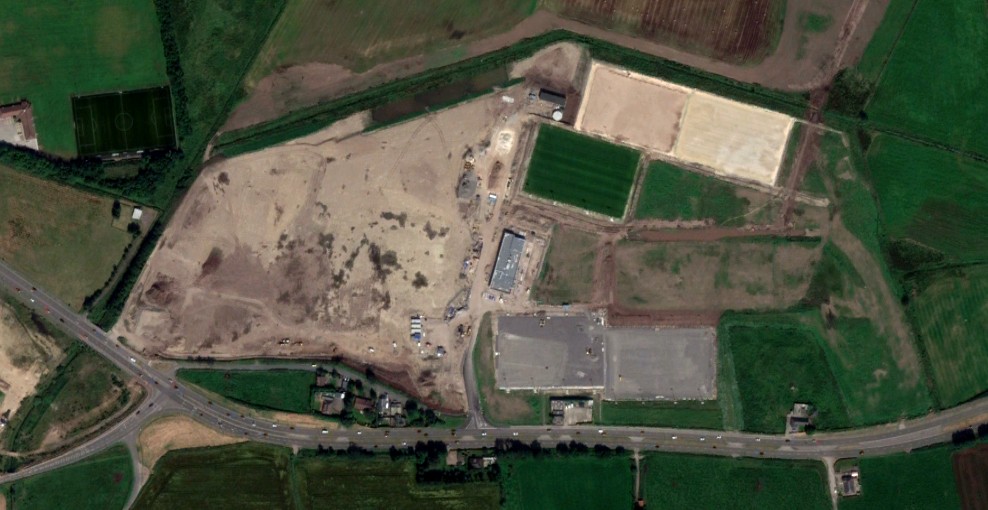 This satellite photo from late July of 2019 shows new training fields to the east and room for the new stadium to the west.