Stadium of the Year 2019: Meet the 10 Jury Award finalists
source: StadiumDB.com; author: michał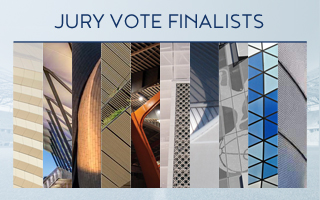 Less than half of all candidates remains in the running for the Jury Award. The final 10 contains the expected favourites from London, Moscow and Tokyo but there are also less known stadia from the Philippines and China on the list.
The Jury Award's first voting phase took longer than we expected, but we finally can reveal the final 10 shortlisted to receive the Jury Award. First thing that comes to mind: it's extremely diverse! We have the new Premier League star from London, Tokyo's Olympic Stadium and the Qatar World Cup's Al Janoub, along with spectacular VTB Arena in Moscow and Sydney's latest football stadium. Two national stadia in Bratislava and Budapest, as well as two Chinese and one Filipino athletics stadia.
The list is in alphabetical order because number of points from the first phase is irrelevant for the second vote. Criteria for the final are slightly different so the final order might differ. What is certain is that the final list is extremely interesting and there might be little space between top stadia.
While we're used to Chinese stadia qualifying to the final because of their spectacular architecture, it's the first time in Stadium of the Year history that Asian stadiums constitute the majority. And keep in mind – only one Asian stadium has won the Jury Award so far (Hazza Bin Zayed Stadium in 2015).
Interestingly, already in the first Jury vote it was extremely narrow. As many as five stadiums – Air Albania Stadium, Allianz Field, MOL Aréna, Reale Arena and Stadionul Municipal – were less than 0.5 point away from reaching the top ten. Now fans of their architecture should focus on supporting these stadia in the popular vote because all 21 candidates remain in the running for the Public Award. The voting platform will remain open until midnight on March 15 (CET).
Should all proceedings go along schedule and the Jury not need more time for final determination, we expect both the Public and Jury Awards to be announced on March 18. Please visit us for updates.