Florence: Relocation or revitalisation?
source: fiorentina.it / ViolaNews.com / Passione Stadi; author: michał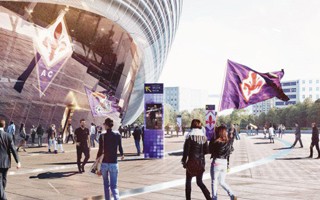 Fiorentina has confirmed it would not participate in the tender for Mercafir grounds. The club has now been confirmed to be in contact with on more town outside of Florence. But local architects plea for Viola to remain at renovated Artemio Franchi.
Last week Fiorentina has officially confirmed what it had previously suggested would happen: the team is not going to participate in the municipal tender to take control of the Mercafir grounds. Bids are expected to be filed by early April, but without Viola among the contenders we can officially say that the 2017 concept by Arup is now officially scrapped.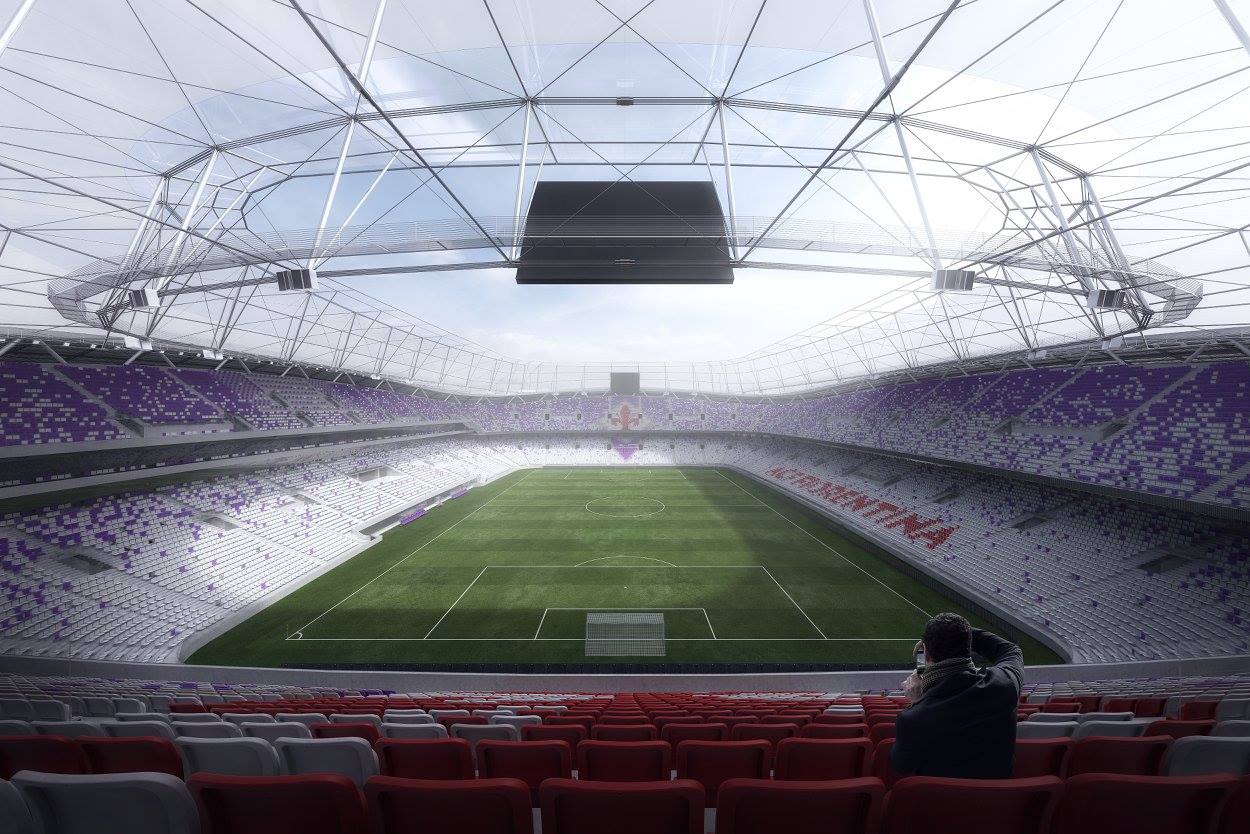 As we wrote back in February, Fiorentina have engaged in contact with suburban communes in order to find a site outside Florence for the long-desired 40,000+ stadium.
The most likely vision so far, supported by former Florence mayor Leonardo Domenici, is Campi Bisenzio. The town lies just west of Florence and has a highway connection. What it lacks is mass transport infrastructure. A tram line is planned, but not in the near future.
Yesterday another possible partner was revealed. The mayor of Signa – bordering Campi Bisenzio from the south – confirmed he had met with Fiorentina officials and suggested two possible plots of land for a new stadium. While Signa has no highway connection, it does offer a railway link with Florence proper. For now, however all talks have to give way to the COVID-19 mitigation efforts.
Meanwhile, Fondazione Architetti Firenze (the Florence Architects Foundation) has appealed to Fiorentina and the city to regenerate the aging Stadio Artemio Franchi. Such ideas have been surfacing over the past decades, but never came to fruition. Fiorentina isn't ruling such option out.