Florence: Fiorentina looking for land outside the city
source: StadiumDB.com; author: michał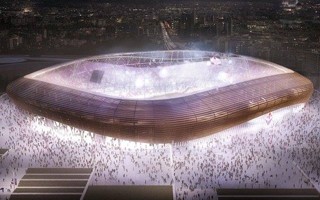 Tender for the long-desired Mercafir plot is now open but Fiorentina argue conditions make it prohibitive. Thus the new plan: looking around Florence to find cheaper suitable piece of land.
In early February the city of Florence launched its tender for the sale of land with the current Mercafir market. Plot in the west of Florence covers 15 hectares was evaluated to be worth €22 million, which is the minimum that any bidder has to put forward. Offers are accepted until April 7.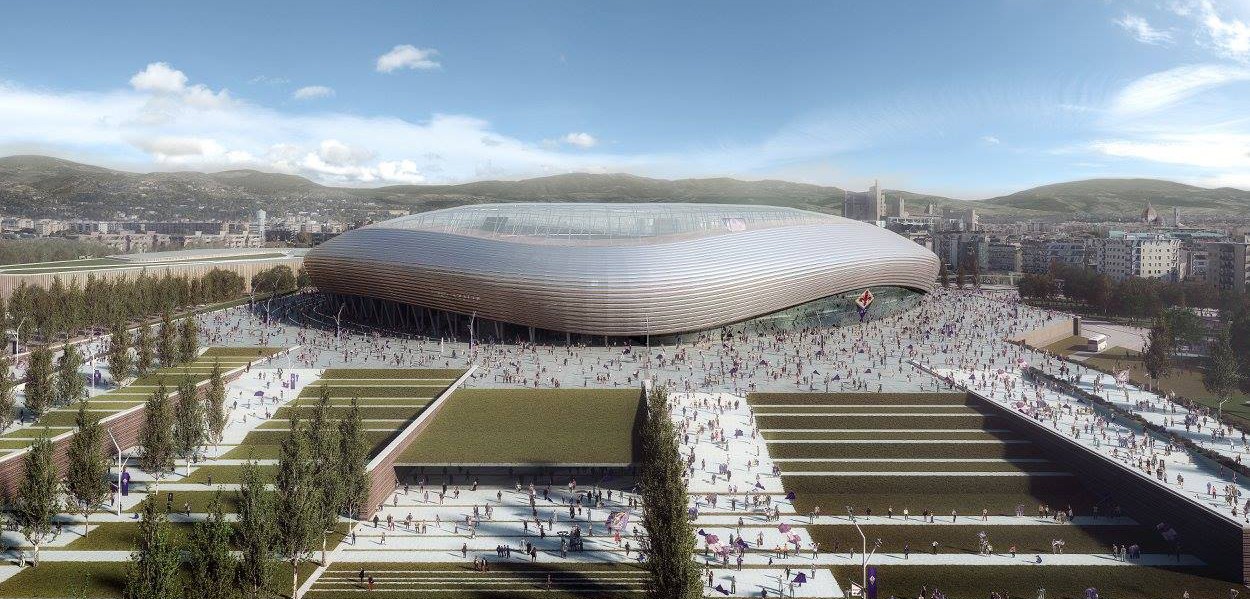 The issue is... Fiorentina isn't willing to participate in the tender in its current form despite having a concept ready for the site. Why? "In addition to the €22 million, which from the beginning we declared too high in our opinion, there are other direct costs to be borne by Fiorentina that make the overall price trully prohibitive." said owner and chairman of the club Rocco B. Commisso. Asked how much he believes in the stadium being built at Mercafir, Commisso replied "zero, if conditions remain as they are".
Commisso argues that direct associated costs of the transaction would amount to €28 million. These include reclamation of the area, urbanization works (roads and infrastructure), but also registration fees and a series of consultancy assignments.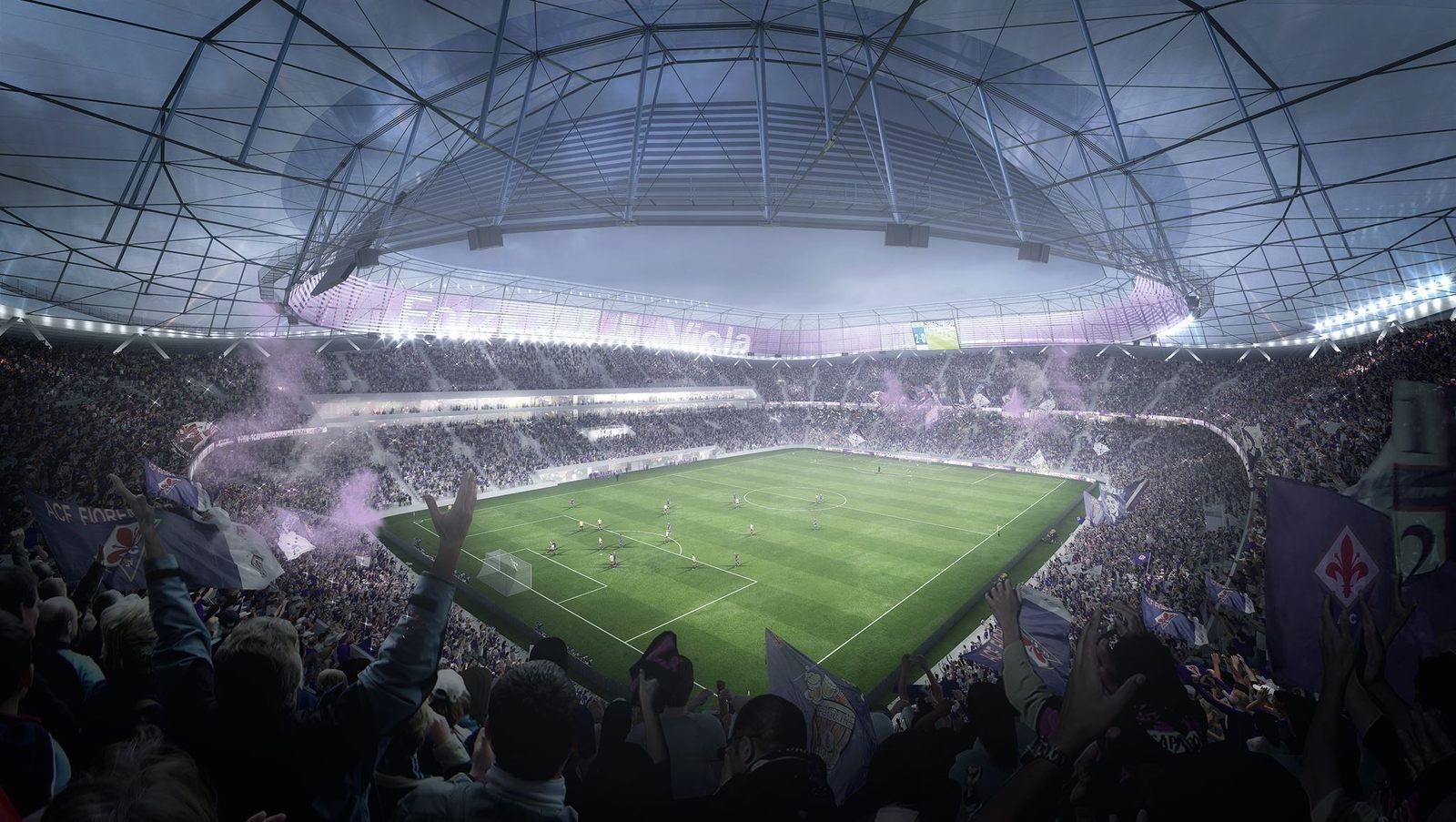 The tender doesn't guarantee that the Mercafir would be cleared upon sale, pollution of the ground is also unknown, which may cause serious problems not just financially but also in terms of timeline.
"Our announced commitment in October 2019 to proceed with the Mercafir option was conditioned on a 4 year timeframe to complete the construction of the stadium by September 2023. We are now looking at an 8 month delay in that schedule already at this early stage, while there are no measures in place to ensure that further delays don't occur in the future, despite the good intentions of the Administration." Fiorentina's statement this week reads.
Where else can they go?
While last year it was even mentioned that reconstruction of Artemio Franchi could once more be on the table, it's more likely that the club would relocate outside Florence proper. On Friday Commisso met with the mayor of Campi Bisenzio, north east of the city.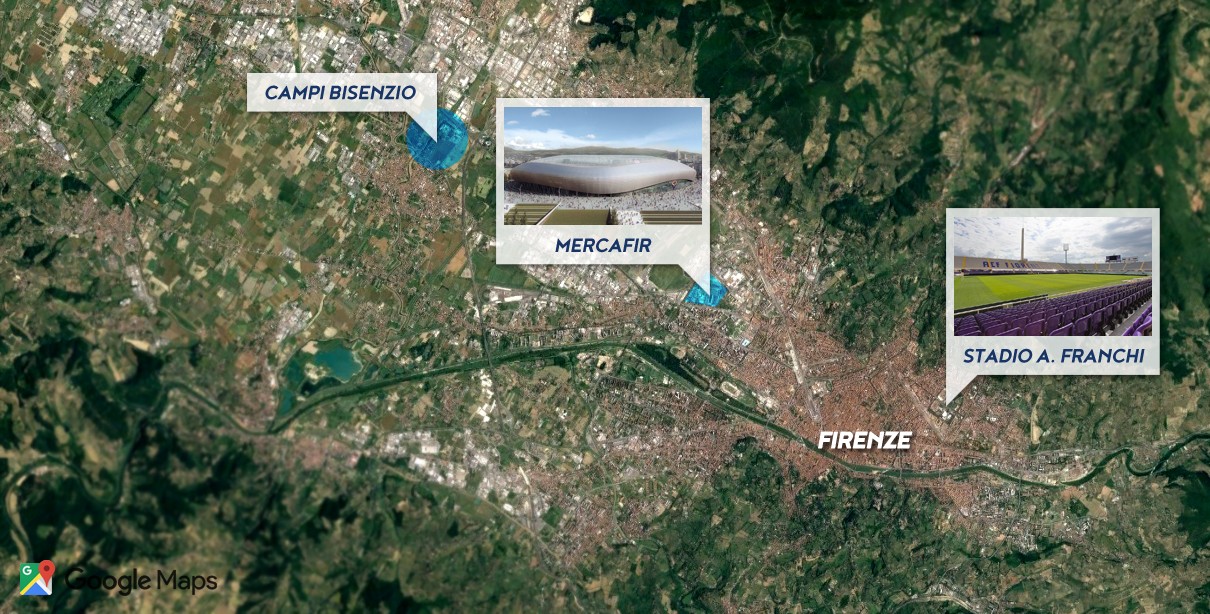 While Mercafir is 4 km away from city centre, Campi is 11 km away. It offers more land at a lower price (up to 38 hectares worth some €15 million), but there is one major issue: transportation. The land lies beside one of the main roads but aside from vehicular access there's no other way of reaching the site. Nearest railway station is 8 km to the south, while Florence's new tram network would only reach this area in the very last phase of its construction, with the extension of yet-to-be-built line 4.
Commisso has thanked the mayor but stressed that this isn't the club's preference at this point, rather an option. He also appealed to mayors of surrounding towns and boroughs to come forward if they have other proposals.
Within hours the mayor of Figline e Incisa Valdarno responded, offering land in his area. The town is 20 km south east of Florence, so the distance is even greater. However here, aside from a highway link, there's existing railway line that could be used.