Turkey: Legend of Alsancak slips further away
source: Evrensel.net / YurtgGazetesi.com.tr / HaberPort.com; author: michał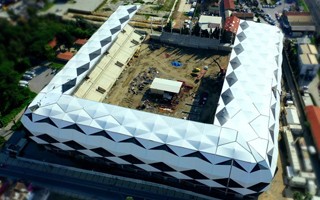 This project has already outlived two sports ministers and yet it cannot come to an end. After planned opening in 2019 and 2020 it's now expected to be ready for reopening in early 2021... despite being nearly complete.
Izmir wasn't always a Turkish city but Alsancak was always a stadium. That is: already when Turks took over from the Greeks, this is where the city's most central football field was, currently with 150 years of history. Over the years it became one of Turkey's most iconic stadia, especially with its unique layout: stands along the sides, buildings in the north and trees in the south.
Its history is far more complex than we can dive in at the moment, but it should be noted that in 2012 it was earmarked for demolition in order to build a shopping centre. This is when its importance really showed because a massive campaign to stop the plan was launched, including fans of regular derby rivals. No wonder, over the years Altay, Altınordu, Göztepe, Izmirspor and Karşıyaka have all used this ground as home for some time.
The plan was stopped only to see the stadium closed anyway in 2014, following earthquake damage. Its main tenant at the time, Altay, was left homeless at that point and remains so until this day.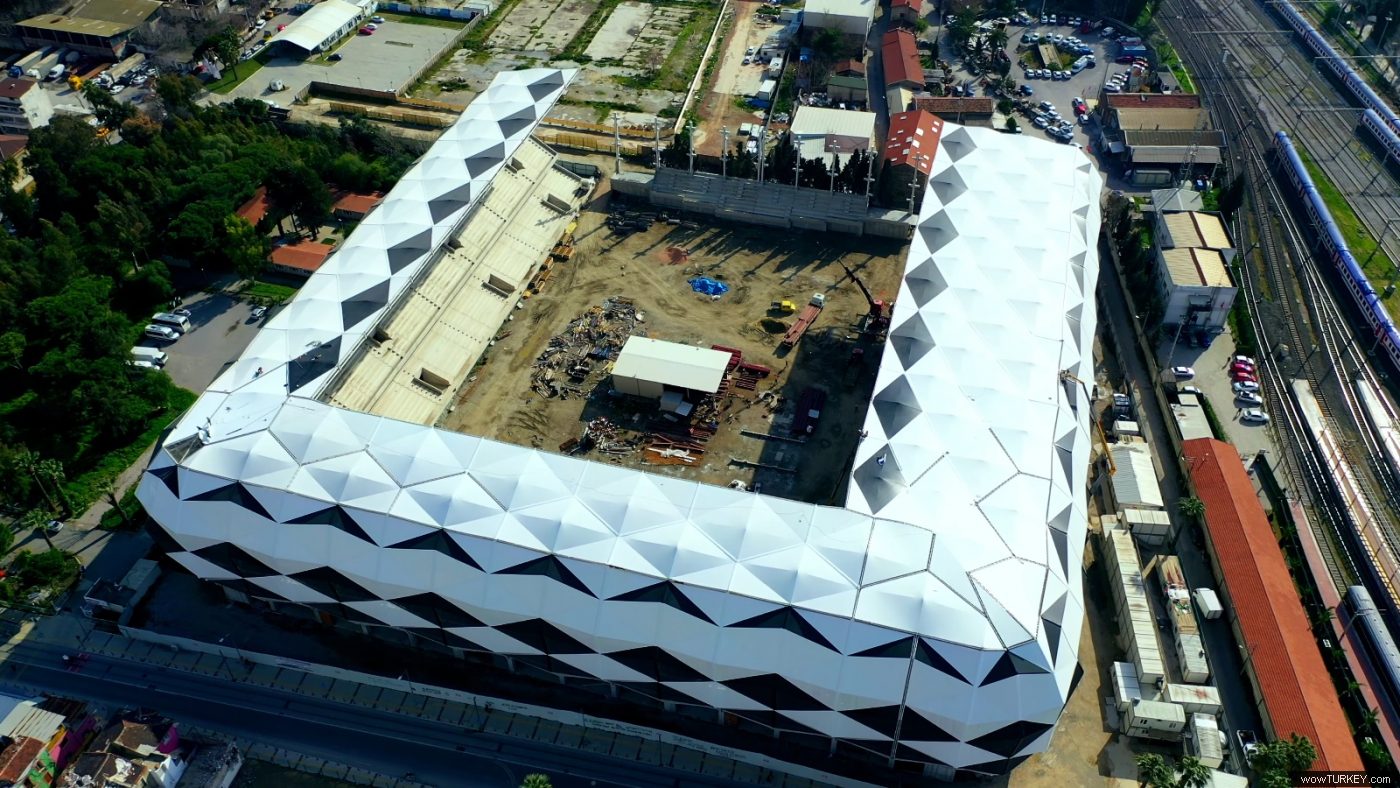 © Serdar Şen
Waiting for Alsancak to come back to life is something for the patient. Demolition of the old stadium only came in 2015, then groundbreaking for its successor followed in late 2017 and the new ground fro 15,000 people was supposed to come in 2019.
That hasn't happened, though. Frankly, works have on several occasions slowed down or even stopped, which led to the opening date slipping to 2020. In recent days it was announced that further delay has to be incurred as construction contract was extended to January 5, 2021.
It must be frustrating for Altay fans to watch how Göztepe's new stadium was started on the same day and is already in use. Then again, it's not as bad as the third major stadium – for Karşıyaka – which was demolished back in 2014 and construction hasn't even begun to this day.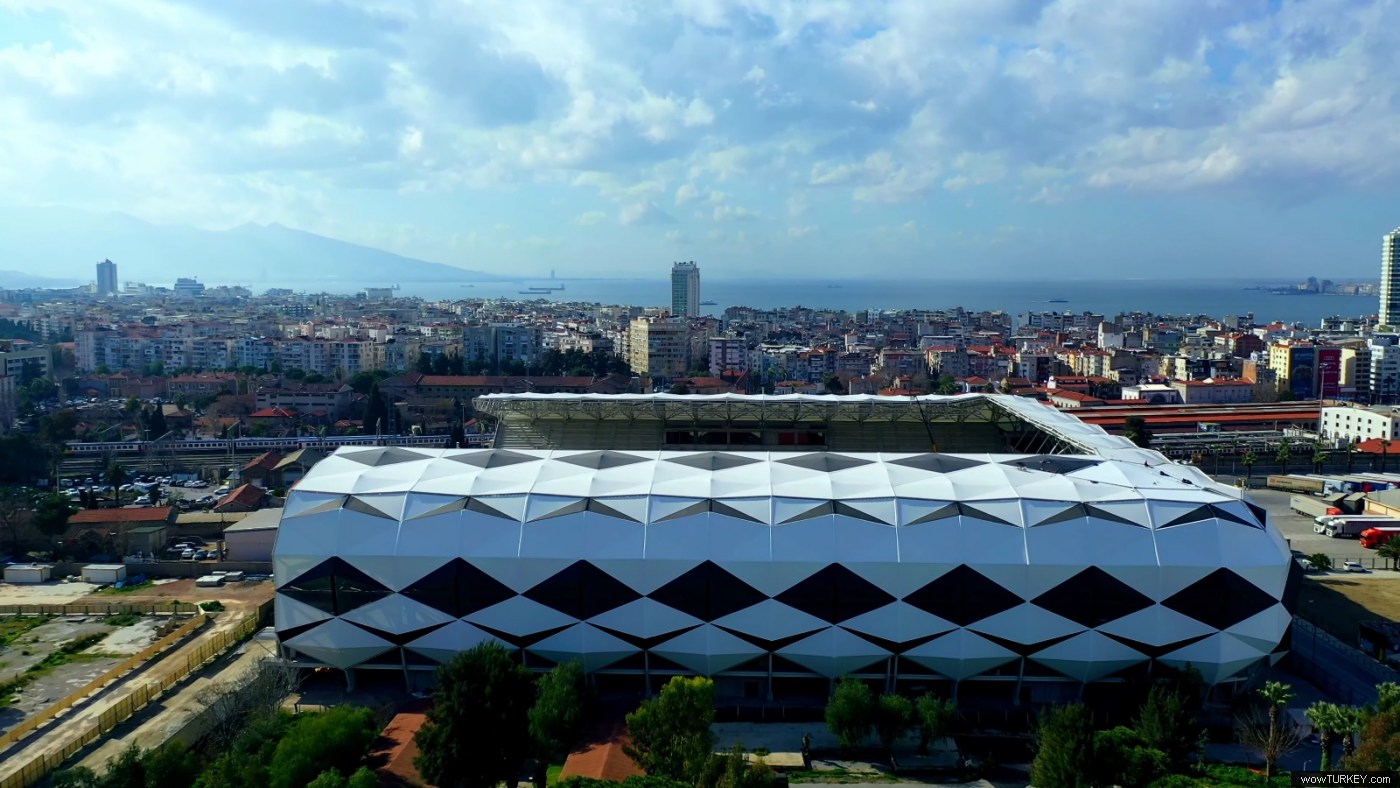 © Serdar Şen
There are several reasons for such state. In Alsancak's case it's primarily money, because the initial contract was signed for just 55 million lira. Because of the Turkish currency's collapse this proved insufficient and as a result you can only see a few dozen people working on the site on a regular basis.
But as we continue to wait for the stadium it's worth noting how its design has changed during construction. A new grandstand was added behind the south goal, accommodating some 700-1,000 people, to become the away section. Behind it, much to the joy of traditionalists, old trees of the previous stadium's landscape were preserved.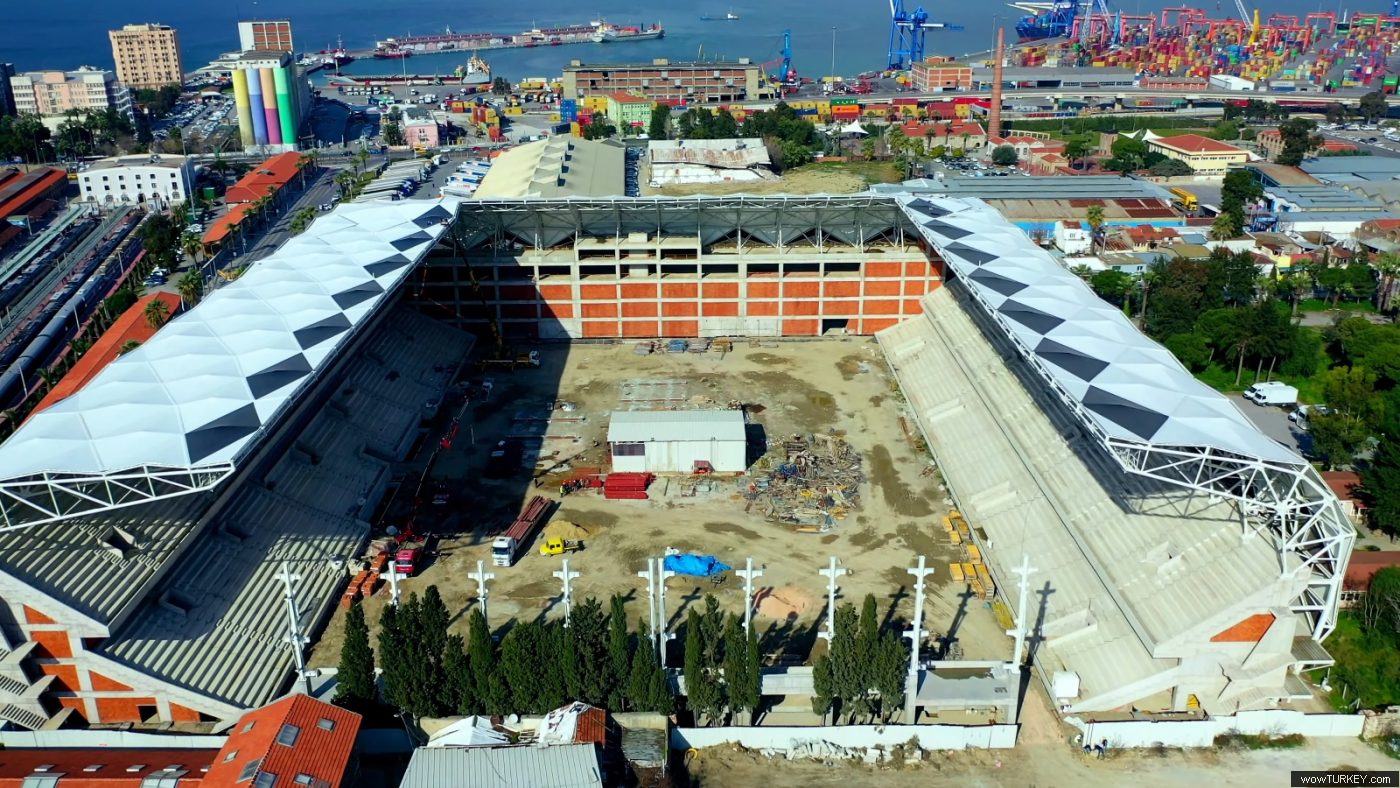 © Serdar Şen