England: Safe standing has "positive impact on spectator safety"
source: theGuardian.com; author: michał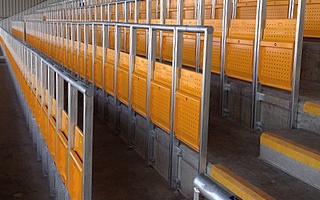 Interim report from the Sports Grounds Safety Authority indicates that installation of safe standing not only has no negative impact on matchday safety but can actually improve it.
As promised, early findings from ongoing study commissioned by the SGSA have been presented to the sports minister. While the study will go on until the end of current season and final report will be ready this summer, first outcome is very promising.
Interim report suggests that safe standing is not only as safe as individual seats, it might even be safer. Authors find that this solution "has had a positive impact on spectator safety, particularly in mitigating the risk of crowd collapse".
Keep in mind, we're talking about the solution proposed by supporters, which includes seats incorporated into railings. This means each row has its own rails rather than them being installed only every few rows. It follows logically that risk of people falling onto one another is lower, particularly at times of goal celebrations, which tends to be an issue at all-seater stadia.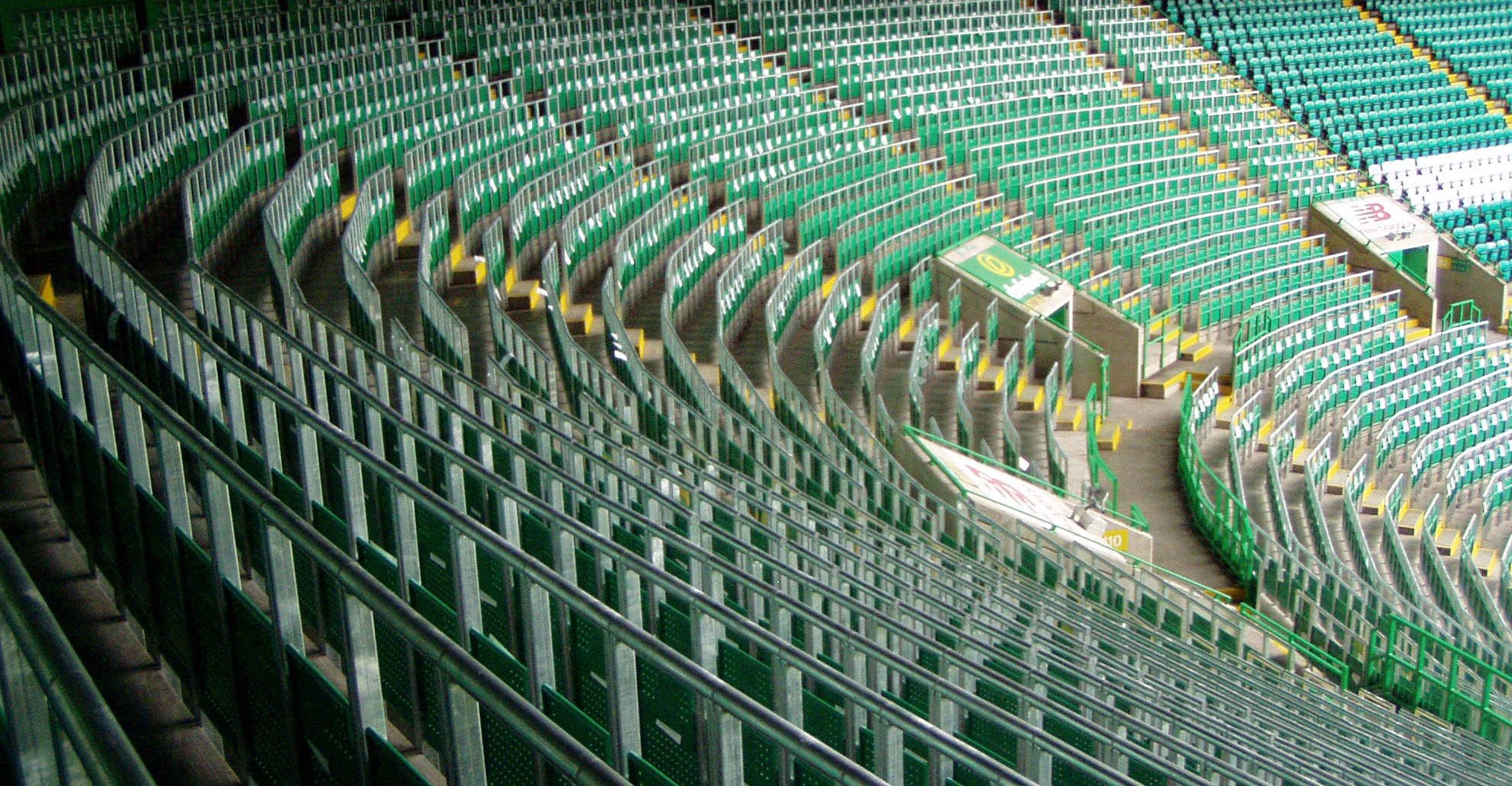 Photo: Jon Darch
Authors of the study have been analysing several stadia, mostly in Britain. These include Celtic Park, New Meadow, Kassam Stadium and Adams Park, where trial safe standing sections have been introduced. Outside the country perhaps the most impressive case study was looked into, Westfalenstadion in Dortmund.
"I welcome the latest findings from the Sports Grounds Safety Authority's research. As we made clear in our election manifesto, we will work with fans and clubs towards introducing safe standing at football grounds." said sports minister Nigel Adams, welcoming the interim report's conclusion.
"There is more work that needs to be done. The SGSA is continuing to gather evidence over the course of this season, and I have asked them to work with the football authorities to consider next steps as we work with clubs and fans to introduce safe standing."
Should the final report confirm early findings, it is anticipated that legislation change to allow safe standing throughout Premier League and Championship could come in 2021.