Cologne: Olympics at 1. FC Köln stadium after all?
source: Express.de; author: michał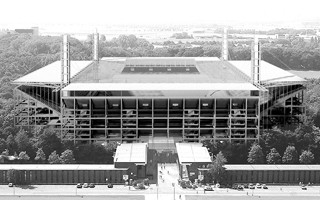 It may be a football-specific stadium but we've seen such conversions happen before. If lower stands are covered, a running track could be fitted. But then expansion to 75,000 would be a must.
As suggested by Express.de, it's quite possible that athletics during the 2032 Olympics could be held at RehinEnergie Stadion after all. Nobody involved in the German bid is keen on building a brand new stadium just for the Olympics, so a temporary transformation seems preferable.
The way to do it would be by adding a temporary platform on top of the lower tier of stands. This way a full-sized 400-meter running track could be installed. The platform would take 2-3 weeks to build and similar time to dismantle. Preliminary estimates put its cost at just €20 million.
While that might be overly optimistic, it's certainly viable. We've seen such system installed before, after all. Hampden Park was converted to an athletics stadium in 2014 for the Commonwealth Games, even if in that case the platform had to be raised by just 2 meters over the playing field, not several more.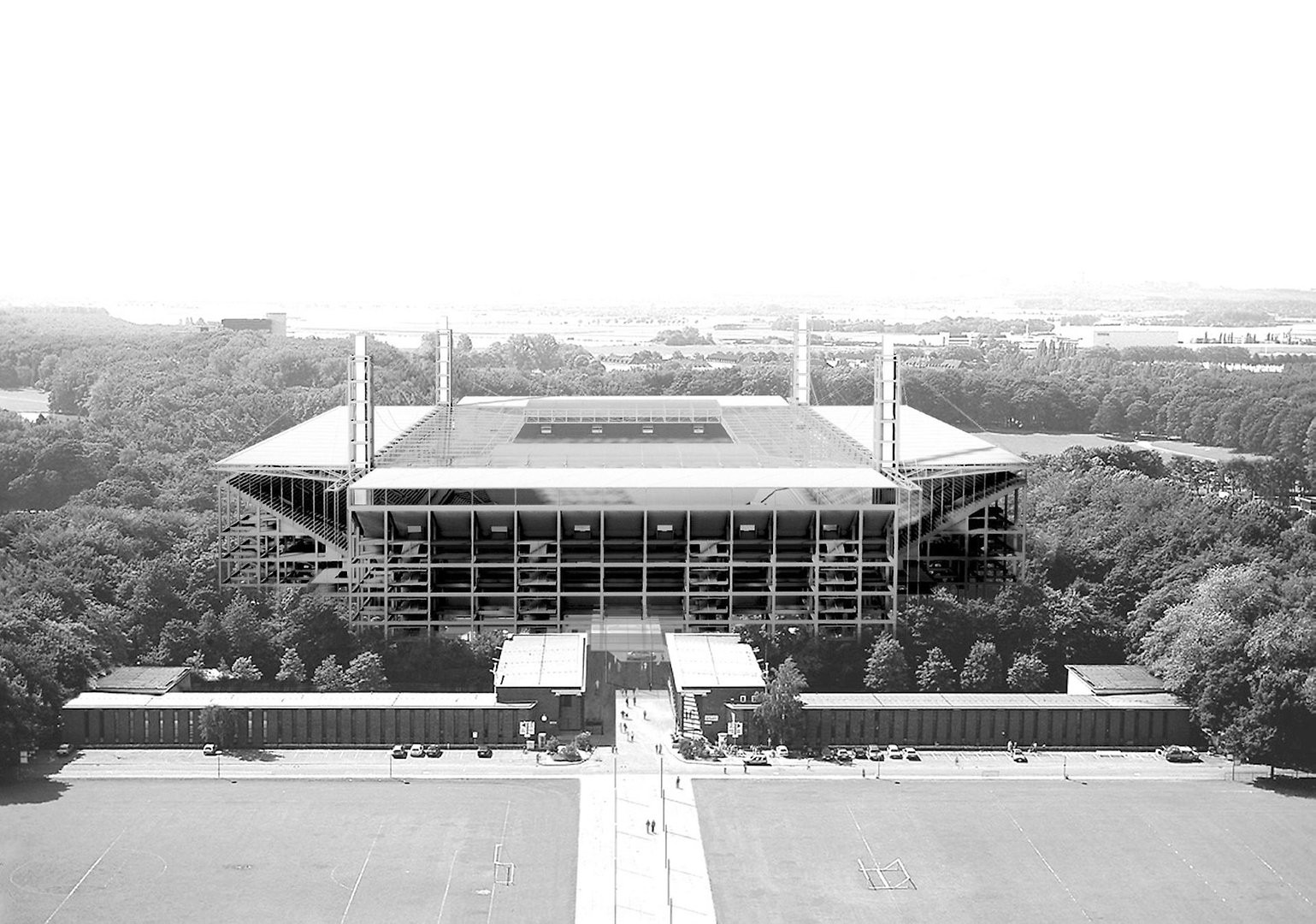 What remains an issue is capacity. Covering the lower tier would put the stadium's capacity under 30,000, while the Olympics require a stadium of 60,000. Even with IOC's flexibility in this area in recent years the stadium would need to grow in order to be an acceptable venue.
Thankfully in Cologne expansion is possible, as proven by last year's feasibility study by GMP Architekten. Extension of upper stands could bring total capacity to 75,000 and international athletics capacity to over 50,000.
Unfortunately, such operation is estimated to cost no less than €215 million. While surely cheaper than purpose-built Olympic stadium, it's still far more than the city is willing to spend or the football club able to cover. But, should Cologne be at the heart of the 2032 Olympics, additional funding sources could become available on regional and federal level.
So far the idea of fitting a running track inside the stadium in Müngersdorf is just one of many to be examined further. The final solution for Germany's 2032 bid should be found by 2021.