New design: Will Armada drop the anchor here?
source: StadiumDB.com; author: michał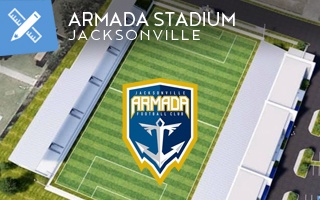 They're just $5,001 away from securing land necessary to build Jacksonville Armada's first ever own stadium. But the road to its inauguration is still quite long as nearly all planning is still ahead of the investor.
Despite having had one of most historic soccer stadiums in USA (now-demolished Lockhart Stadium) and a fresh MLS franchise with two stadia (one in Miami and one replacing Lockhart), Florida is still very much fresh in terms of professional football. Last attempt at MLS, the Fusion franchise, ended poorly after all.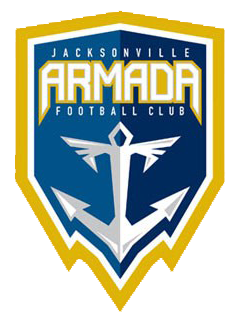 But for a few years there's been a team we haven't covered here before – the Jacksonville Armada. Established in 2013, it competed in NASL. But once the league folded in 2017 (leaving USL Championship as the only valid 2nd division), team owner Robert Palmer decided not to field a senior team at all. Instead, Armada are a U23 team, fielding players of 15-24 yo. The decision is: we'll be back to professional football once we have a stadium.
And now that move is a step closer. This week the city council voted unanimously in favour of land deal that would give Armada a place to drop their anchor in. Currently the team uses the remote Hodges Stadium at University of North Florida, 13 miles away (by car) from city centre.
The deal would see Robert Palmer enter partnership for mere $5,000 and secure ownership of land for even more symbolic $1 – not bad for a site within walking distance of downtown. However, if Palmer fails to deliver on his promised development here, he would have to pay market value.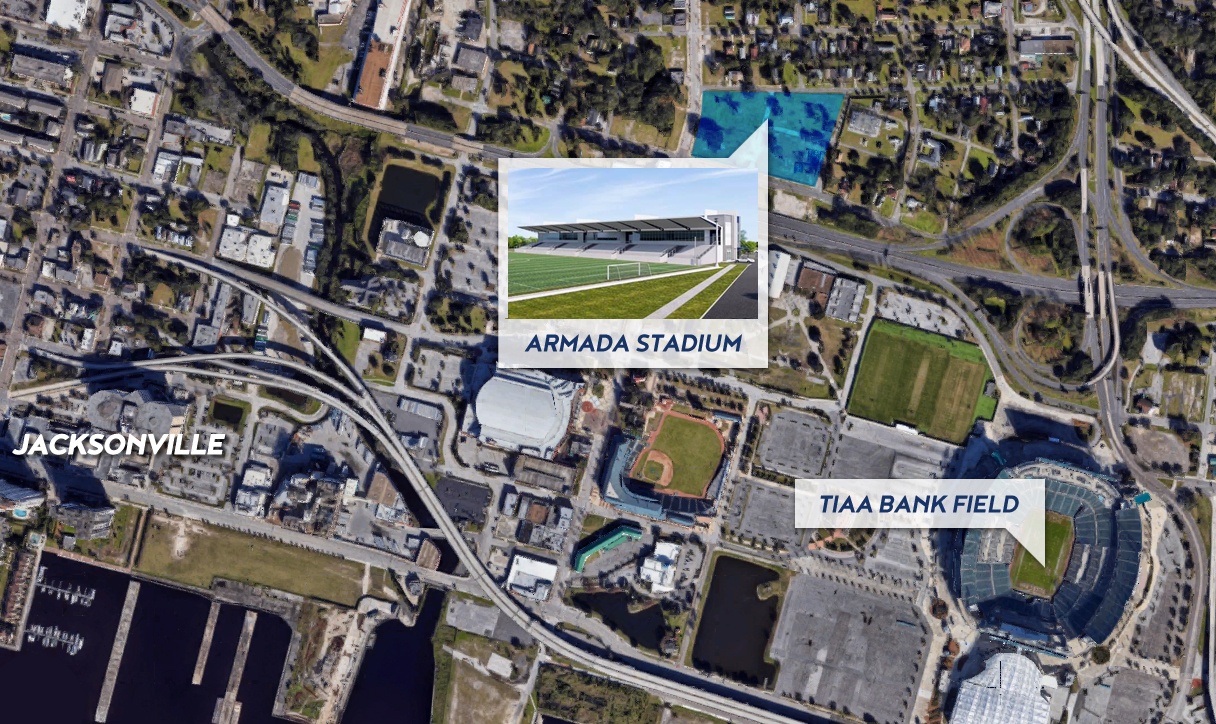 First ever purpose-built stadium for Jacksonville Armada FC would sit just east of downtown, on a modest 5-acre (2.1-hectare) plot that currently is used as anciliary parking lots on Jacksonville Jaguars matchdays. The site is located close to TIAA Bank Field and just north of Jacksonville Fairgrounds.
The stadium would hold no fewer than 2,500 spectators and no more than 10,000. This way Armada would ensure that return to professional football is possible within the scheme, even if no MLS ambitions can come to fruition within such small site.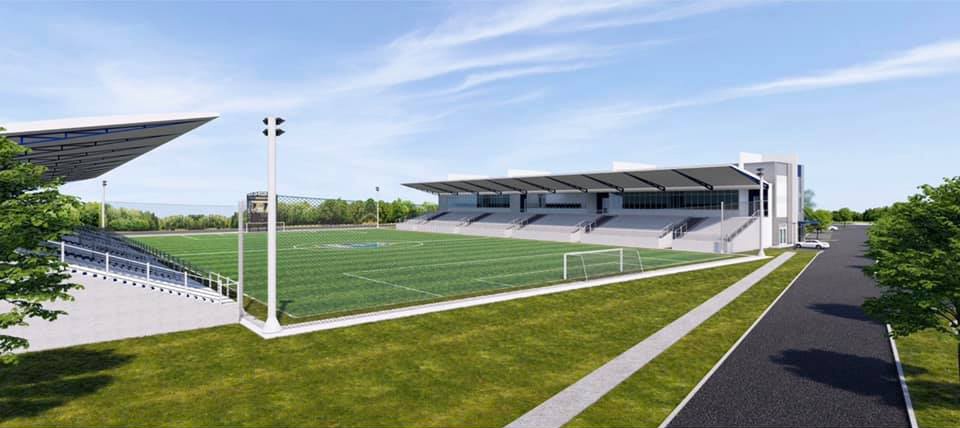 © Jacksonville Armada
The east stand would comprise office space of no less than 25,000 square feet (2,300 m2), largely to accommodate RP Funding, company owned by team owner Robert Palmer. Maximum office space proposed might be far larger, though, reaching 175,000 sq ft (16,000 m2). Between 100 and 200 parking spaces are also planned.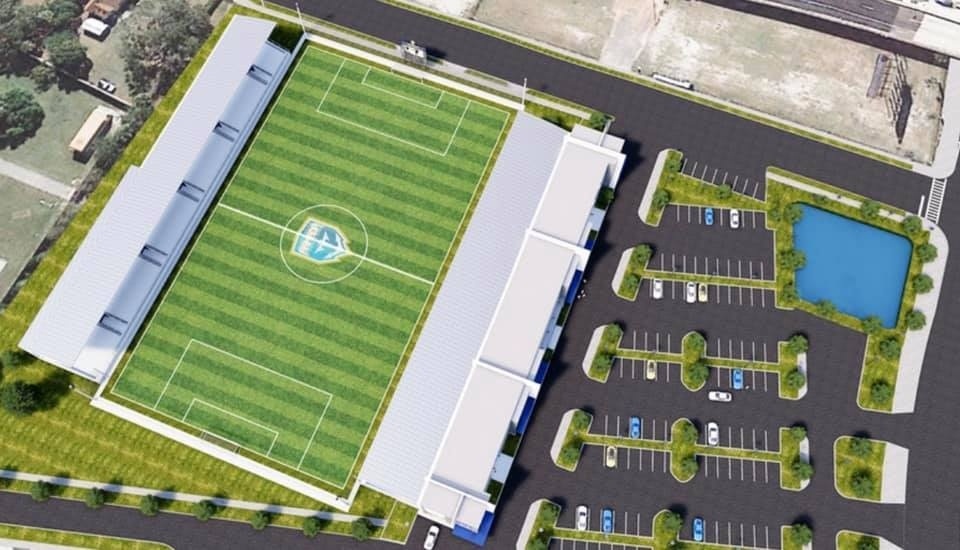 © Jacksonville Armada
Renderings should be treated as preliminary, not representative of the final stadium. After all, actual construction is pledged to begin on Januar 31, 2024 (and conclude on July 31, 2025). There's a lot of time for design and construction. We should also treat the starting budget of $10 million as only an indication of how much a small (4,000-5,000) stadium costs currently. Final number will largely depend on actual size of the auditorium and amount of secondary uses.