Turkey: Bursa's crocodile head finally being finished
source: Bursa.bel.tr; author: michał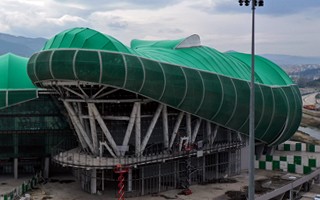 Though structurally in place since last year, the massive crocodile head of Bursaspor's stadium still hasn't been finished. Finally, at the end of 2020, first events might take place inside it.
Construction of Bursa's new municipal stadium hasn't exactly been going perfectly. While the building itself has been operational since 2015, construction of its signature feature, the giant head, was only structurally done last year. And even then the contractor filed for liquidation without finishing the task.
Now, finally, work is ongoing again with a new company. As the mayor Alinur Aktaş explained during a local visit, work has actually been carried out for 50 days now, out of a 450-day contract. Should the project be delivered on time, the head should be complete in December of 2020, though authorities are hoping to see it done sooner.
"One of the questions that I have been hearing the most in my duty as mayor, which I have been performing for about 2 years, was 'When will this crocodile's head be completed?' Really I've been hearing this question for two years." mayor Aktaş admits, hoping that this issue will finally see a happy end.
The contract is worth TRY 12.54 million (€2m) and should see the stadium's commercial potential increased substantially. In total there's 2,865 m2 of potential commercial space, to be used for restaurant, banqueting, expositions, etc., spread across 4 levels. Translucent cable facade of the giant mouth spans across 1,700 m2.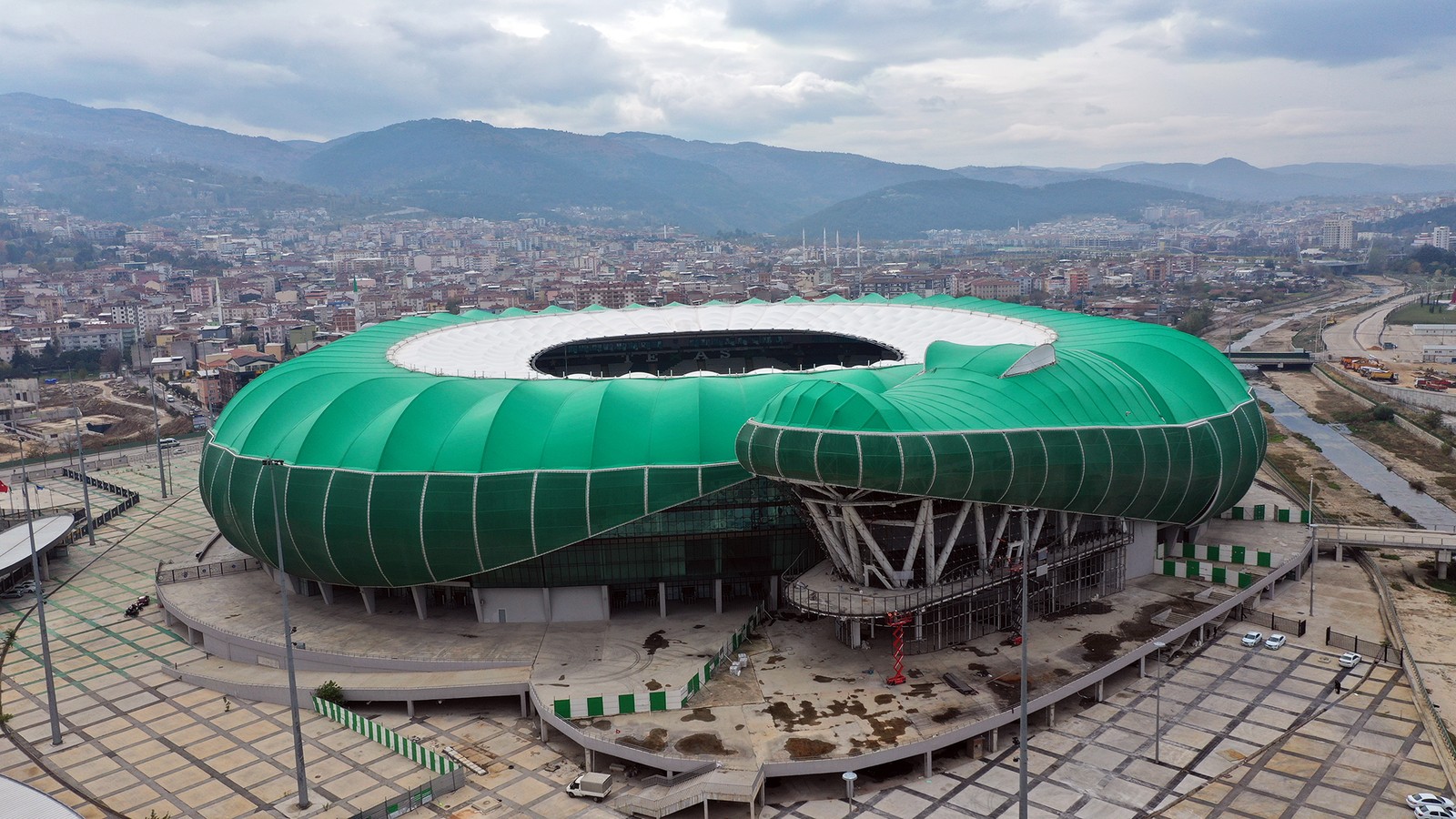 © Bursa Büyükşehir Belediyesi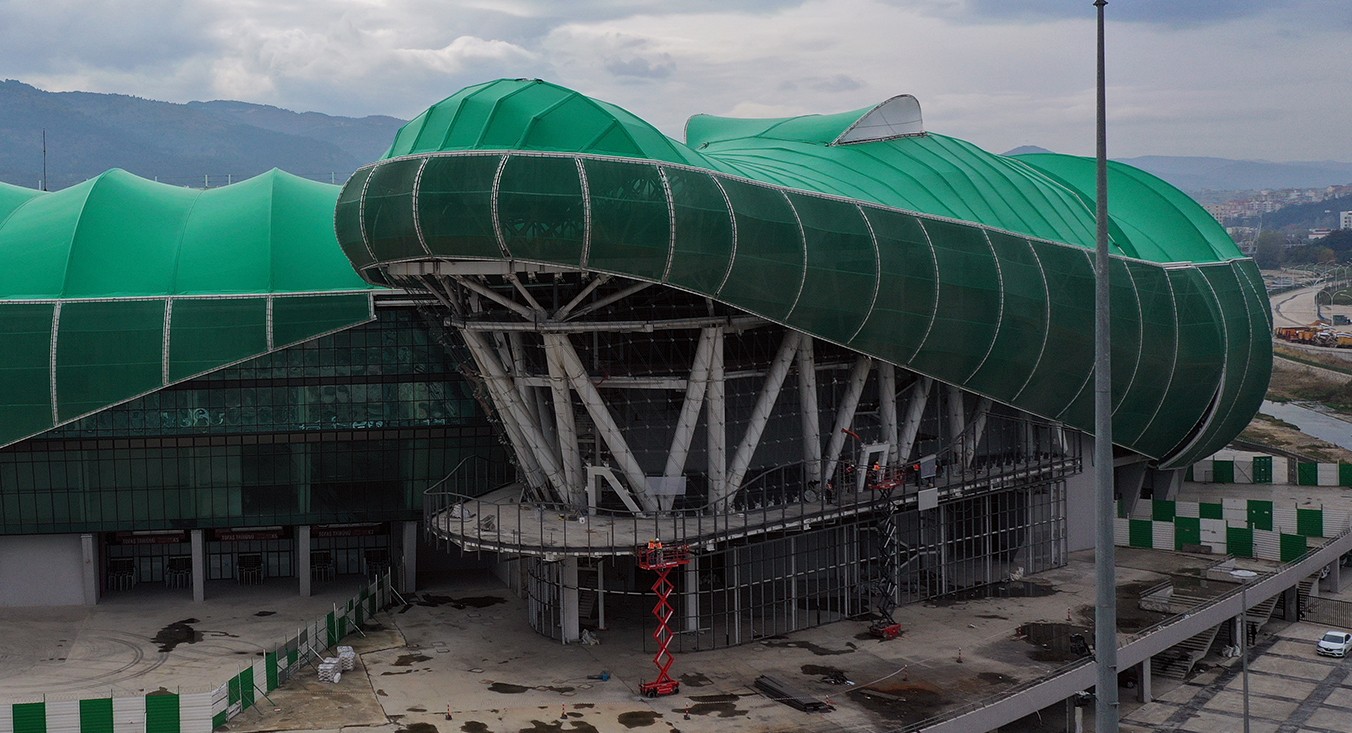 © Bursa Büyükşehir Belediyesi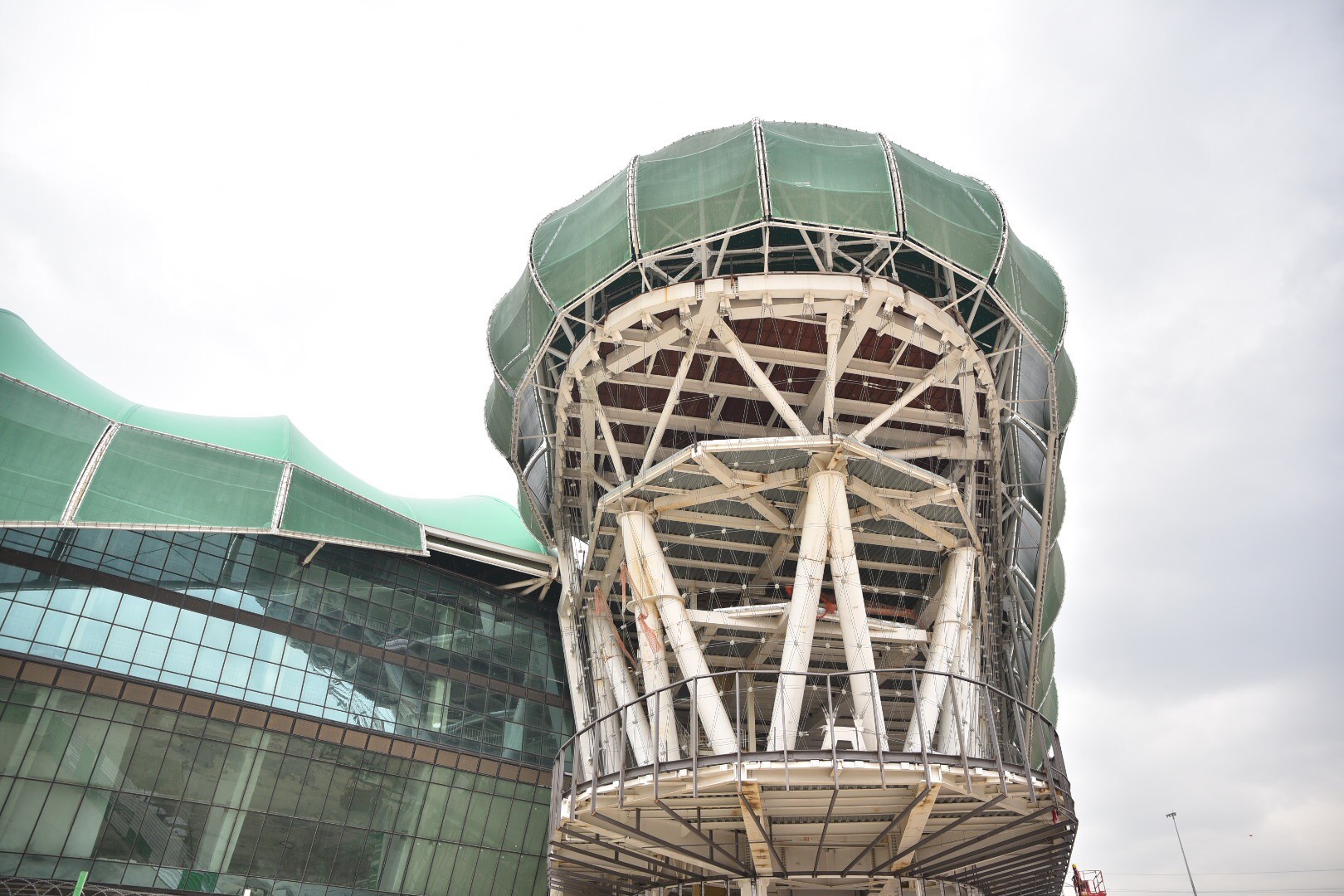 © Bursa Büyükşehir Belediyesi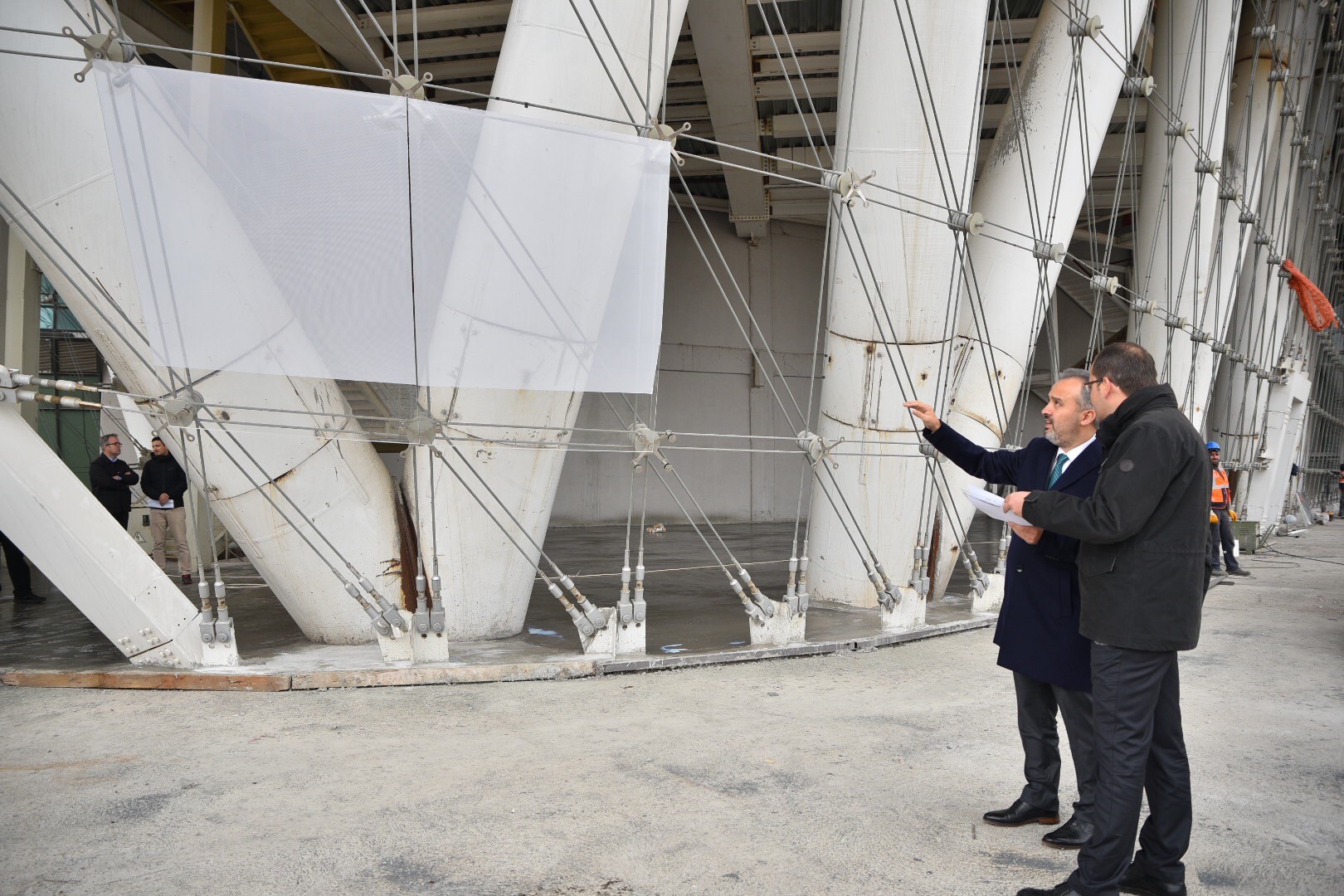 © Bursa Büyükşehir Belediyesi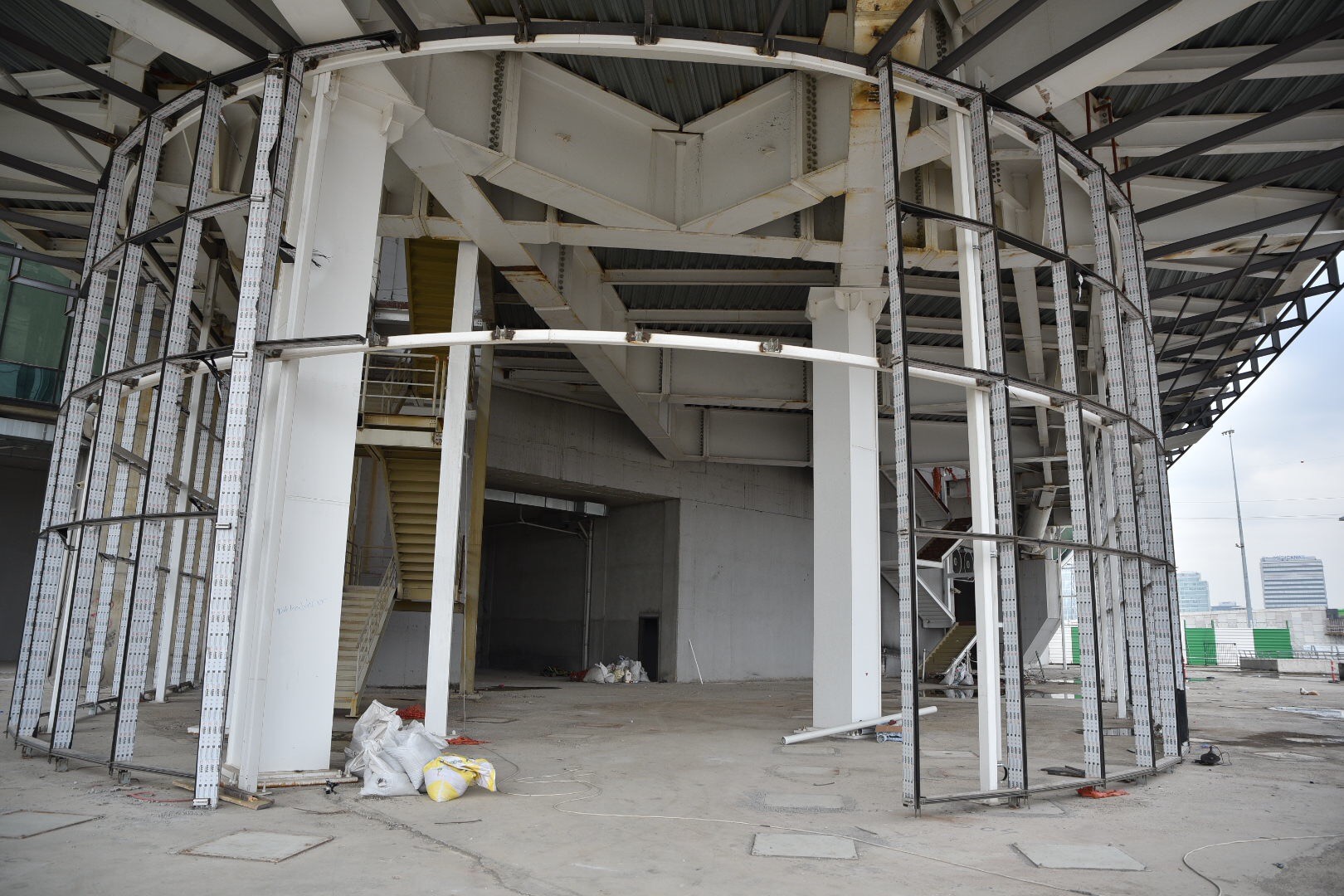 © Bursa Büyükşehir Belediyesi