Budapest: Celebration without victory
source: StadiumDB.com; author: michał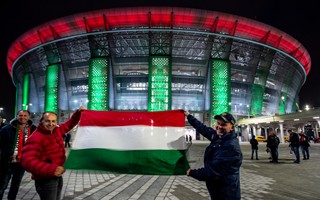 Sell-out crowd welcomed Budapest's new football temple. And even though Uruguay won the opening game against Hungary, the inauguration of Puskás Aréná was a historic event. In just over half a year Euro 2020 is coming to this impressive venue.
Friday evening in Budapest had only one address on everyone's mind, the glowing beacon in the eastern Zugló district. At 7pm Hungary hosted the very first game at the national stadium, rebuilt after the previous one had been demolished in 2016. The return home saw huge demand for tickets and eventual turnout of 65,114 people.
Just before the game supporters created a large tifo across three tiers of the south stand, depicting the famous Ferenc Puskás. Adorned with national colours, the tifo's message was "Két stadion, egy legenda, egy újabb törtenet kezdete" (two stadiums, one legend, beginning of a new story).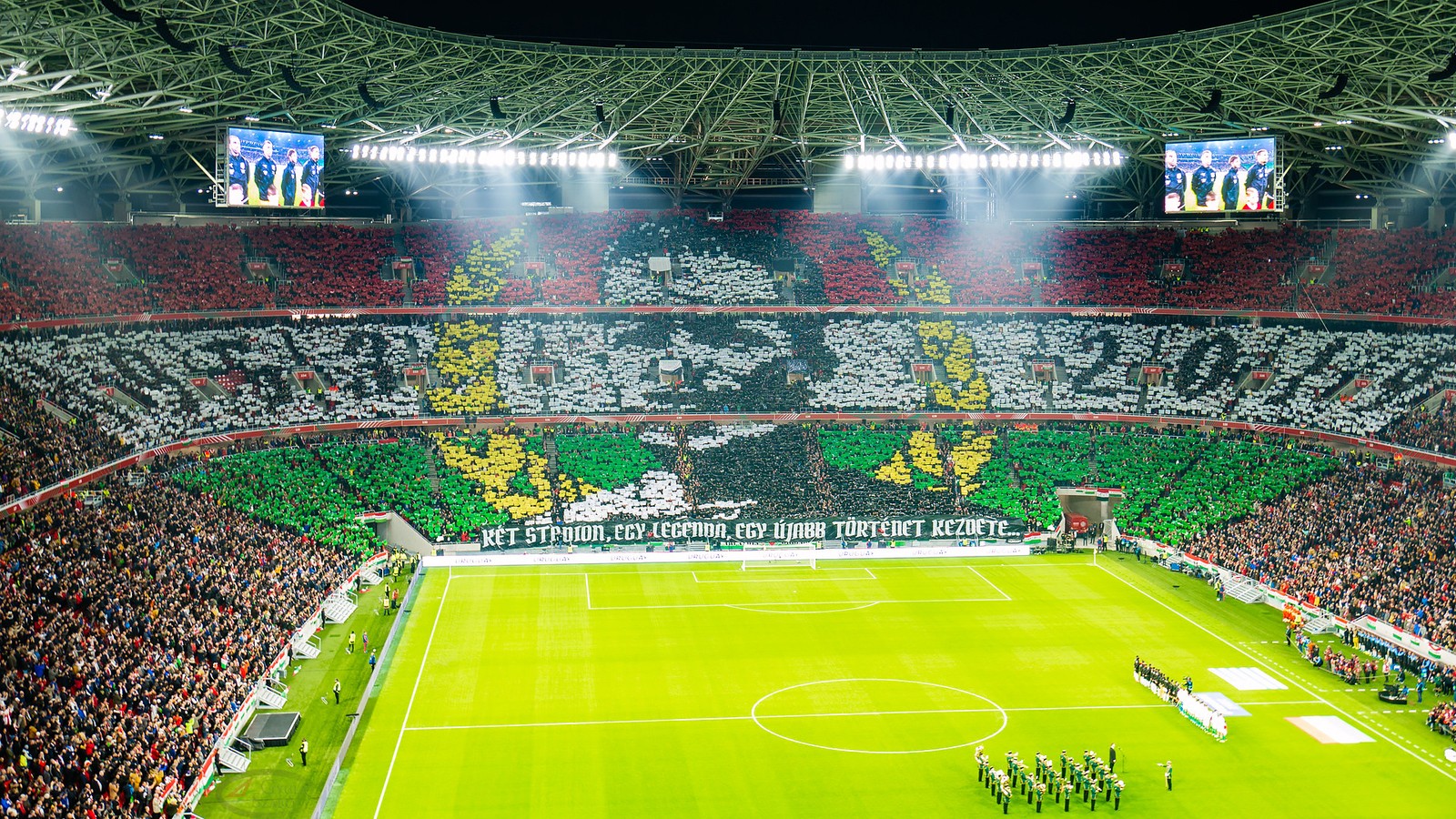 © forceberg
There were light shows and a modest opening ceremony, what was missing was only victory on the field. In just 21 minutes Uruguay scored twice and even a prompt response from Hungary (who scored just 3 minutes after the second goal) wasn't enough to get back even until the game ended. Of course it was a friendly game so the result is secondary. As are organisational hiccups, of which there were some according to testimonials from supporters in social media.
What matters most is that one of Hngary's largest investments in decades was delivered timely and without major issues. Commonly named Puskás Aréná, the new venue has a number of associations with its predecessor, which dated back to 1953.
First, the playing field was retained nearly exactly where it was originally, when Ferenc Puskás himself was playing here. Second, decorated staircase towers mimic nearly exactly the old ones, even if none of the historical towers was retained eventually. Third, the stadium still has its eastern tower attached, as did the old one, which will become a museum in 2020. Fourth, part of the old stadium is actually within the new one thanks to 50,000 cubic meters of concrete having been recycled and used as construction material.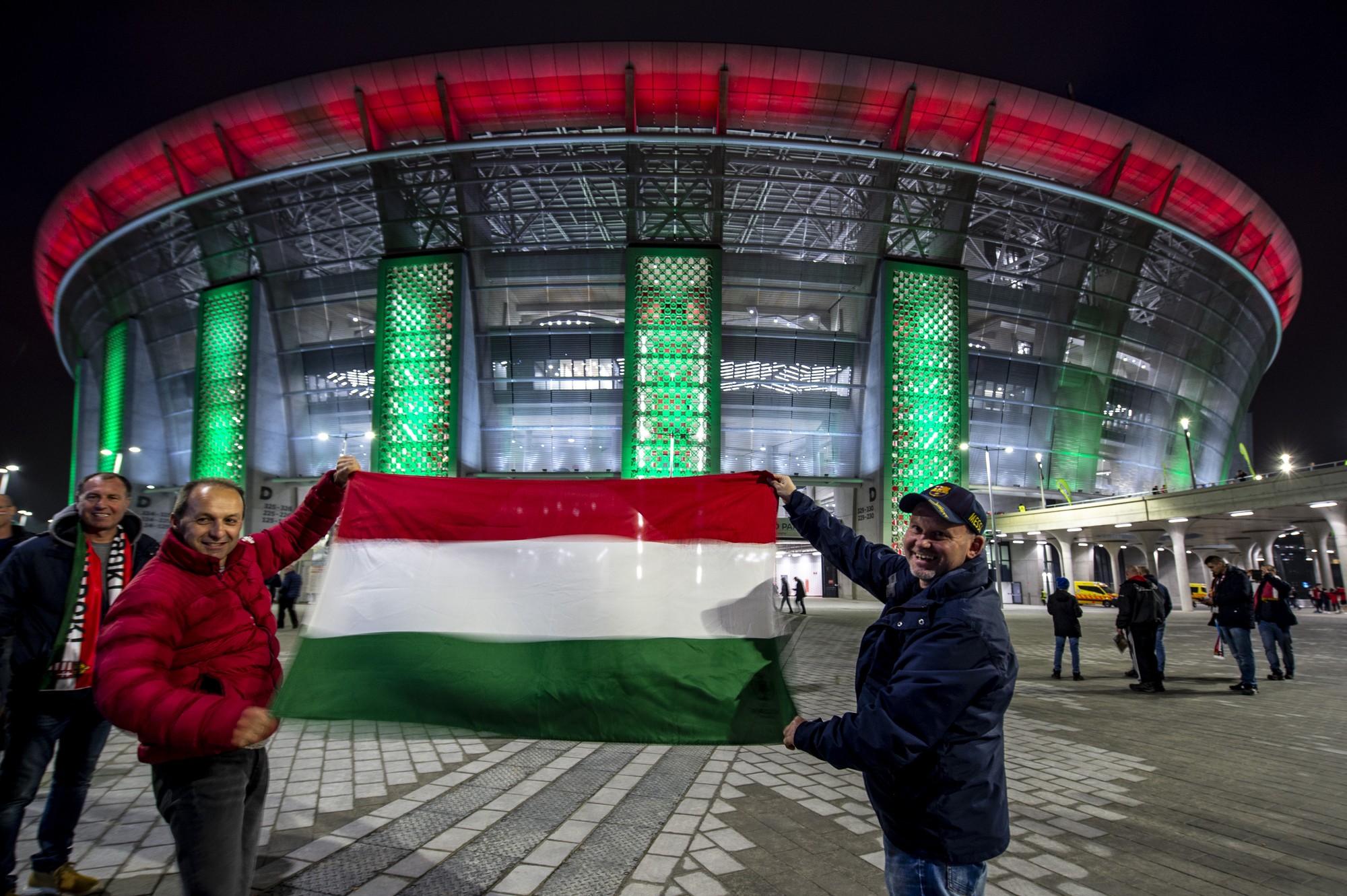 © Árvai Károly, Kormany.hu
While clearly and successfully associated with the previous legendary stadium, the new one also got rid of its predecessor's issues, like poor sightlines and infrastructure. While capacity is lower than at the old stadium's heyday, now at 67,155, the stadium's scale is even more impressive. With 52 meters in height, 261m in width and 316m in length, it's the second largest building in Budapest.
It's also the largest stadium in its part of Europe, distancing national stadia of larger countries. No wonder it's the host of next year's Euro and, dare we say, an upcoming host of Champions League final or at least Europa League final.
Hungary had to pay over HUF 190 billion for the taxpayer-funded arena, which represents roughly €570 million today. But what was created is indeed stunning with its 200,000 m2 of floor space and roof covering 57,000 m2. And for those eager to see one more game here, the U21 team is playing its first game on Monday, under the instructions of another footballing legend, Zoltán Gera.