Nuremberg: The future of Max Morlock Stadion
source: nordbayern.de; author: Agnieszka
A naming rights contract, by which the Nuremberg city stadium is named after iconic local footballer is expiring. What's next? The city municipals predict it may be necessary to find another sponsor, which ultimately may mean a new name for the stadium.
Renaming 1. FC Nürnberg's stadium to Max-Morlock-Stadion to honour legendary club's player had been Nürnberg's supporters' dream for many years. The dream finally came true in 2017, when the stadium's new sponsor, Consorsbank, allowed to rename the ground to the name chosen by fans, provided they collect a certain amount of money. Although finally they did not manage to raise required €800,000, the sponsor decided to grant fans' wish anyway.
The contract signed by Consorbank and the city expires in 2020. Does it mean, that Max Morlock is going to disappear from the stadium name? That is not impossible. The city municipals point out, that they cannot afford to lose the revenue from the naming rights deal and if Consorbank is not interested in renewing the contract they will look for an alternative elsewhere.
The city mayor, Christian Vogel, draws attention to the fact, that such turn of events should not be surprising for club's supporters:
- We've always told fans that the stadium can carry the name of Max Morlock beyond 2020, but we've never made a guarantee for that!
The possible new name would not be the only change that may await the stadium in the future. There are more and more talks about the need to reconstruct the stadium, and about the necessity to do it quickly. Frankenstadion is not only overly expensive to maintain, but also quite outdated. Although it was last reconstructed before 2006 World Cup, and during the tournament hosted a couple of games, last year it was rejected as one of the Euro 2024 venues.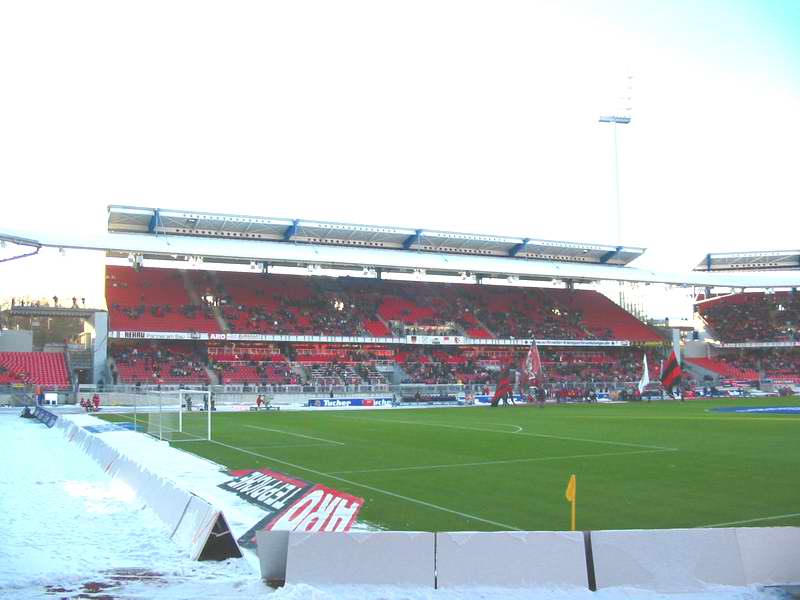 © frank-jasperneite.de