Liverpool: Anfield transitioning to cashless payments
source: LiverpoolFC.com; author: michał
Starting last Saturday, only one till per kiosk at Anfield is still accepting cash payments. The move aimes at maximising profit by shortening service times, especially at peak periods.
Liverpool FC have begun a major shift at Anfield. No, it's not about further expansion, that part is going on behind the scenes for now. We mean the introduction of cashless payments as primary method throughout the stadium.
The change began during Saturday's match against Leicester City and is supposed to be gradual. For now, each kiosk still has at least one cash/card till.
It wasn't a spontaneous decision, of course. Cashless payments were tested over two seasons by vendors around the stadium, while trials were also held during this summer's first concerts at Anfield. The outcome was, as was expected, satisfactory and prompted the current change.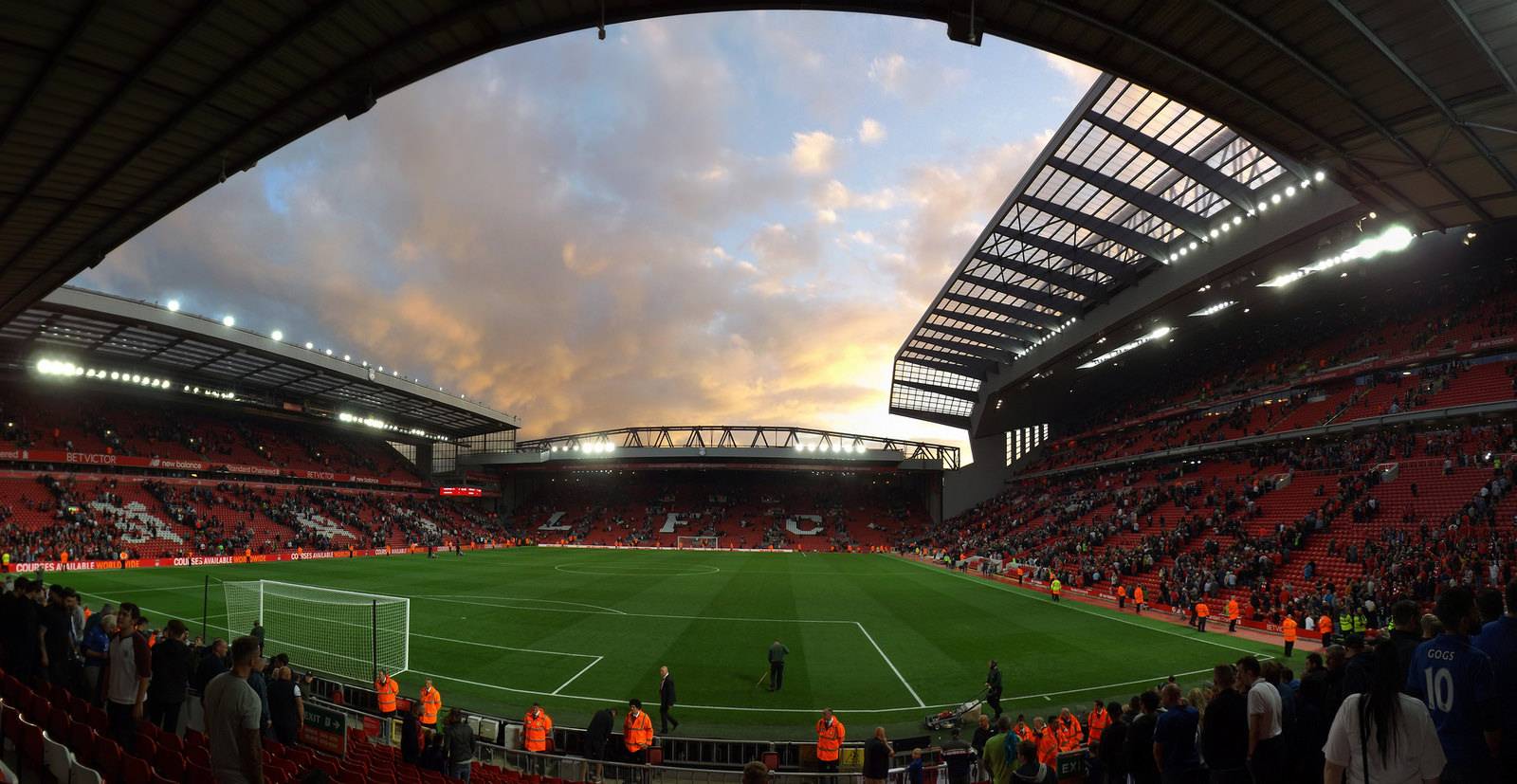 © Ian Johnson
It should make the biggest difference just ahead of the game and during the break, which are peak periods for customer demand. With card, mobile and other wearable payments, service time should be reduced significantly. Additionally, Anfield is also utilising the SeatServe application, which allows fans to order and collect their purchases without queuing.
"We appreciate there are those supporters who like to pay in cash, so will continue to offer a provision at a number of kiosks inside the ground. The good news is that a large proportion of our fans are already paying by card rather than with cash in the stadium, so we are hoping that the transition will be quick and easy for many fans." said Paul Cuttill, vice president stadium operations.
Earlier, just before end of Summer, Liverpool FC have announced a major investment in digital technology. Over the next 3 seasons £16 million is expected to be spent on development of digital platforms, payment options and customer service. This investment should also increase the club's appeal abroad, targeting especially young Asians.