Stuttgart: Major expense planned ahead of Euro 2024
source: Stuttgarter-Zeitung.de; author: michał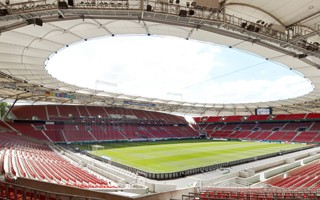 Though the scope of work is advertised only as adjustments for Euro 2024, upgrading Mercedes-Benz Arena might prove more expensive than the entire reconstruction of 2009-2011. Total budget could reach €65 million.
Authorities of Stuttgart are preparing for their upcoming role as Euro 2024 hosts. Though UEFA selected Germany as the safe option, with no new stadia planned for the first time in many years, investment ahead of the tournament will be substantial.
Today the city is planning to spend up to €65 million. This is significant, after all we are just 8 years after complete reconstruction that consumed €63.5 million. Also, in 2017 further €9.75m was spent on replacement of the roof membrane.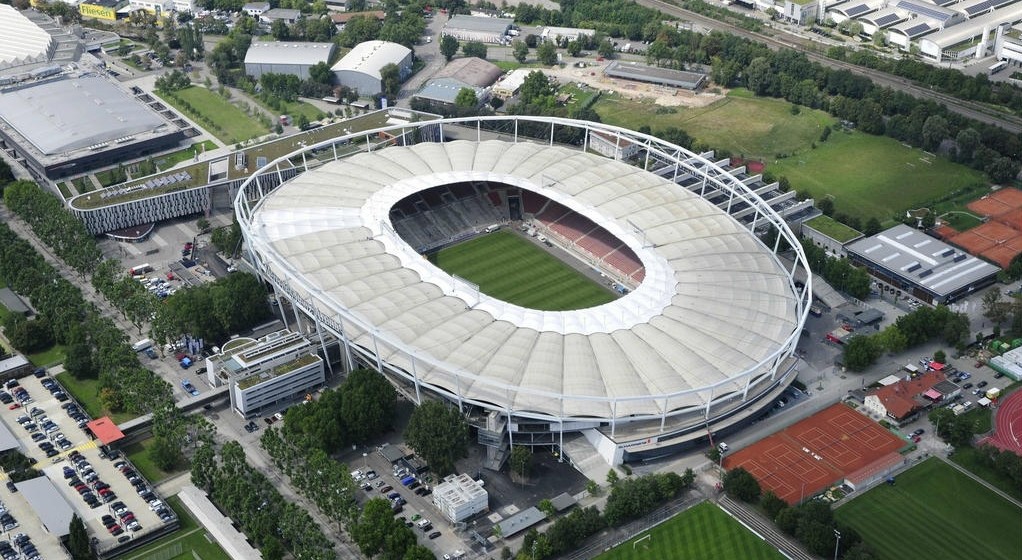 © Mercedes-Benz Arena
The plan
So the new injection of cash would be more than building three new grandstands – what does it include? The biggest structural change would see the lower part of the main stand demolished and rebuilt in newer configuration. Today it's the oldest portion of the stadium, with elements dating back to 1974.
Replacing them would cost €20 million and probably last an entire season. Most likely these works would be carried out during the 2022/23 campaign, during which VfB Stuttgart would see a reduction of 8,000 seats.
Along with this phase, Mercedes-Benz Arena would see brand new player facilities, including bus/VIP parking. Media working areas would also be recreated, while the floodlighting system would be changed to LED.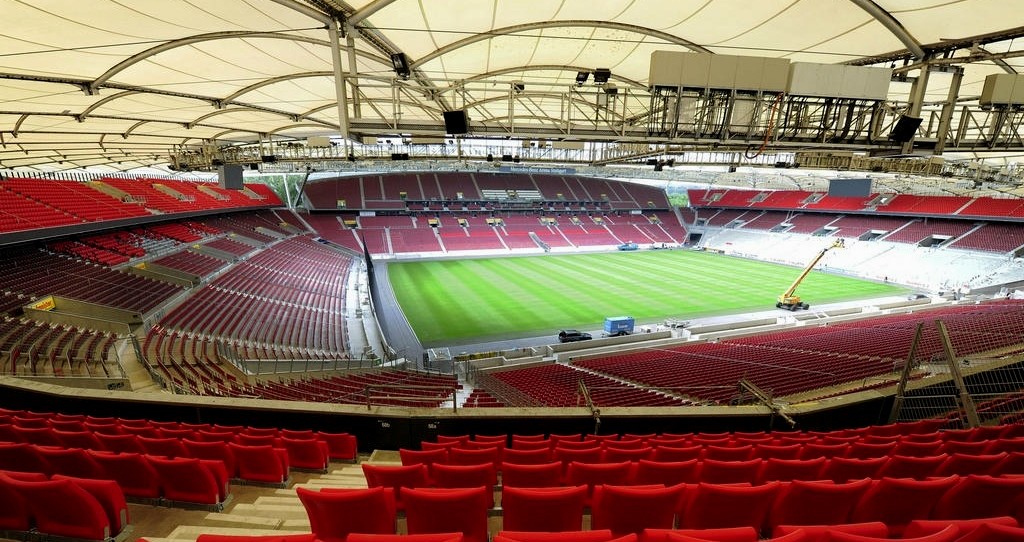 © Mercedes-Benz Arena
On top of all these, VfB Stuttgart has also requested for the hospitality areas to be expanded. Supposedly the list of requests was longer but the others were rejected.
Progress depending on how VfB play?
The project's funding would most likely be mixed. VfB Stuttgart would pump €22.5 million to the stadium management company. The company would take a loan matching this amount, giving a total of €45 million.
Further €20 million would come from the city of Stuttgart, but... the city wants to recoup the funds. That's why an increase of €1 million in annual rent (from €5.3m to €6.3m) is proposed.
This would have been enough, but there's one caveat: VfB have to be playing in Bundesliga to pay their rent in full and the team has just been relegated to the 2nd tier, now paying half for tenancy. For this reason the city is waiting with final decisions until next summer, to see if a return to Bundesliga is secured. For now VfB are top of 2. Bundesliga.