Fan's perspective: Supporters kept saying just one word, Wow!
source: StadiumDB.com; author: michał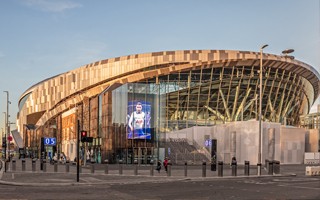 How does it feel coming back home after a spell at the national stadium. Well many of us were against the exorbitant prices of the new Tottenham Hotspur Stadium. I spent just over £1,000 for a season ticket for just 19 home Premiership matches. However, we were delayed time and time again, first it was meant to be September, then December and finally we moved.
The stadium is the best ground I have been to. Now, I would say that wouldn't I being a loyal Spurs fan. But I have been to some of the best arenas in Europe recently including Dortmund, Benfica and Real Madrid's Bernabeu. For me this eclipses all three. It seems that we have built a completely new stadium that feels just like the old one. But better.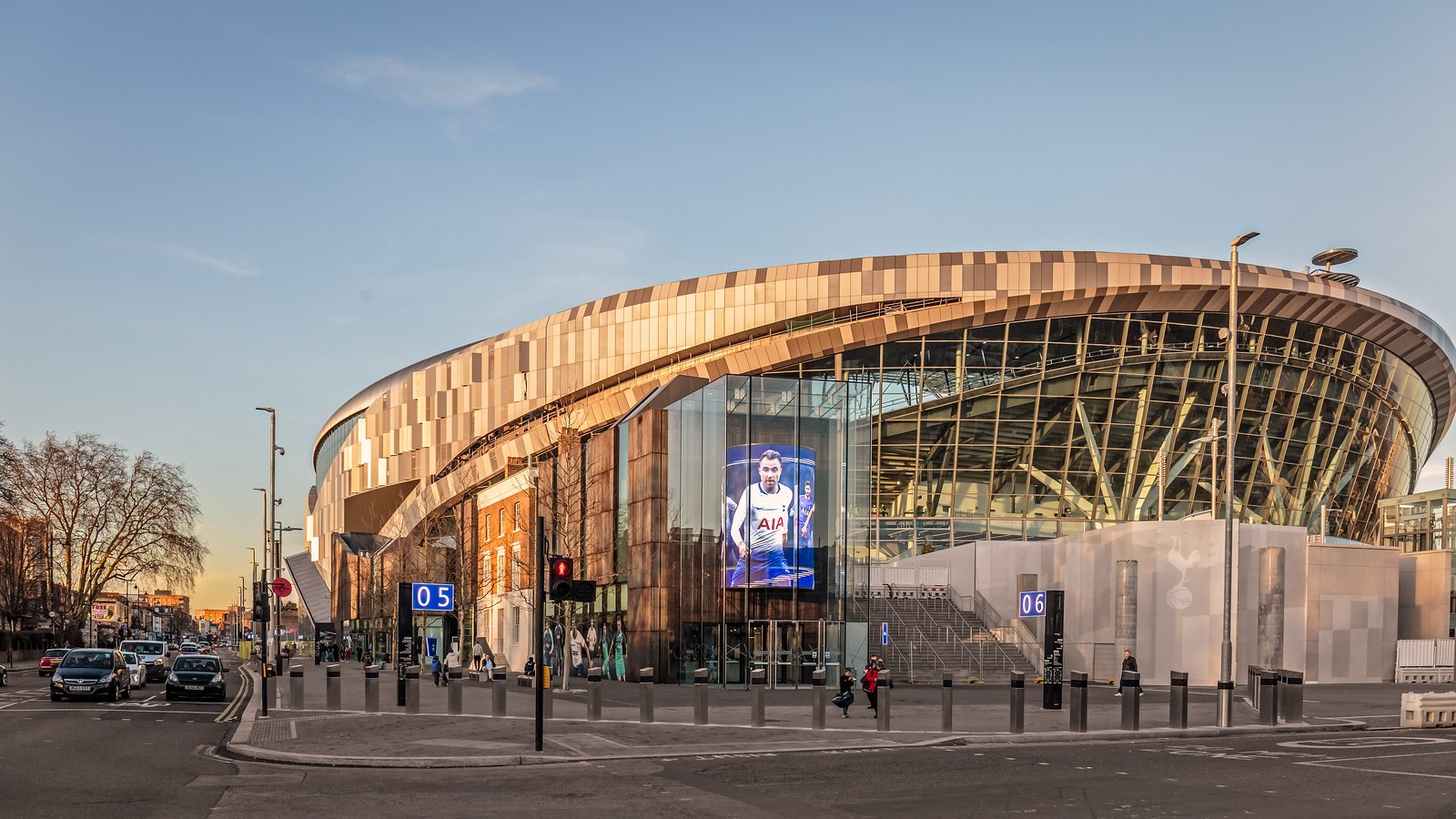 © Fred Knox-Hooke
So to the advantages. When you enter it feels like you should be looking up at a departure board to see which gate your flight is leaving from. For it has all the luxury of a first class airport lounge and cuisine to match. As well as the traditional Premiership pie and pint there are noodle bars, pizzas and grills.
Plus no end of bars including the longest one at a football stadium called the Goal line bar which covers the entire length of one side. There is mini terracing to sit and bands playing live performances before and after matches. And that's what the club needs to do get fans to come early and leave late, experiencing a day at the match rather than just 90 minutes of the game.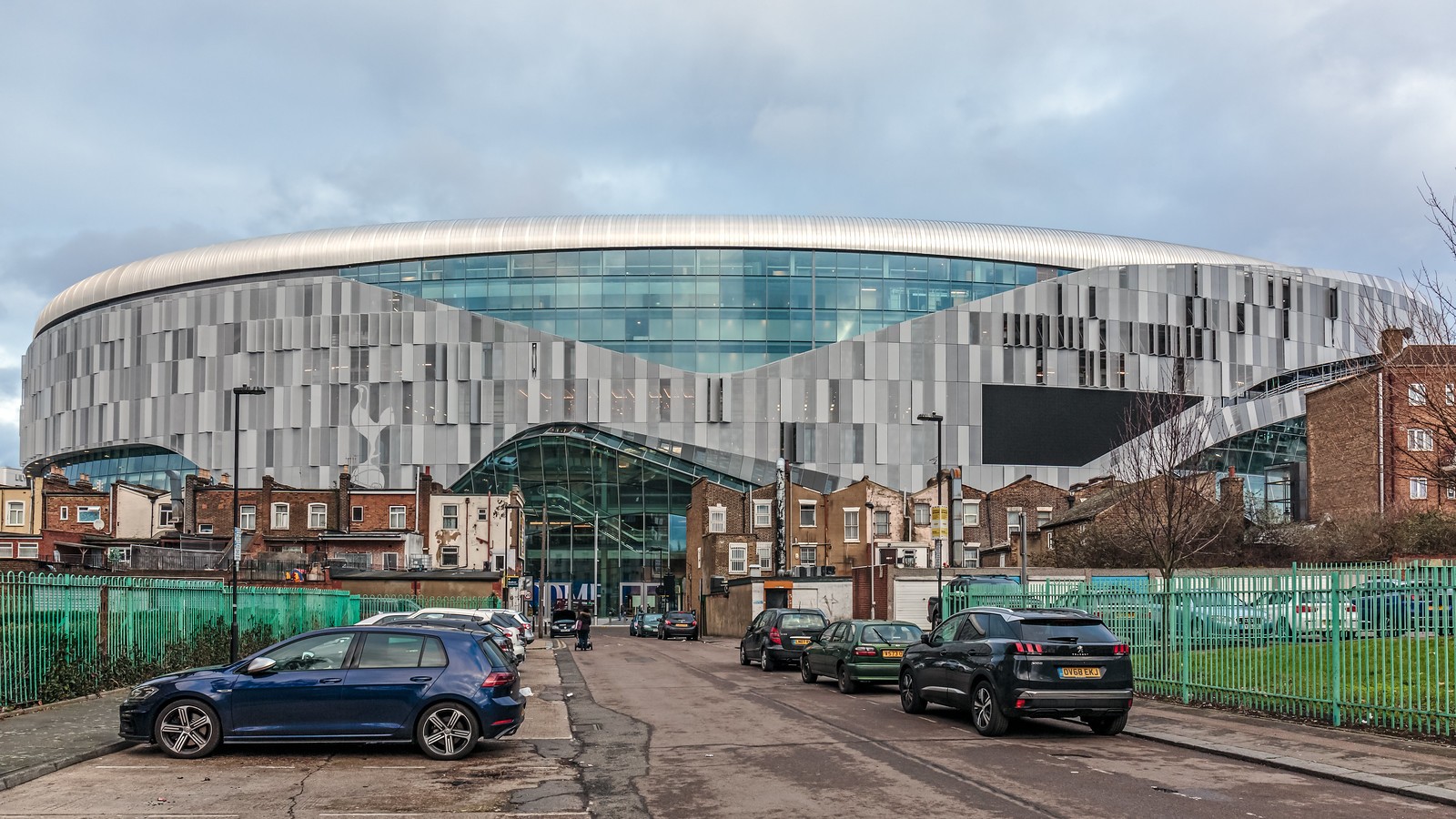 © Fred Knox-Hooke
Why? Well, the negatives. There's still no new underground station so the nearest is still a 20 minute walk away and with only one line, trains aren't as frequent as Wembley. So expect the British tradition of queuing. Queue to get in and then another to show your ticket and long queues at some of the food outlets as well.
Hopefully these are teething problems. This is a car-free development. Don't even think of driving as there is nowhere to park and an exclusion zone around the ground's perimeter makes it impossible to drive.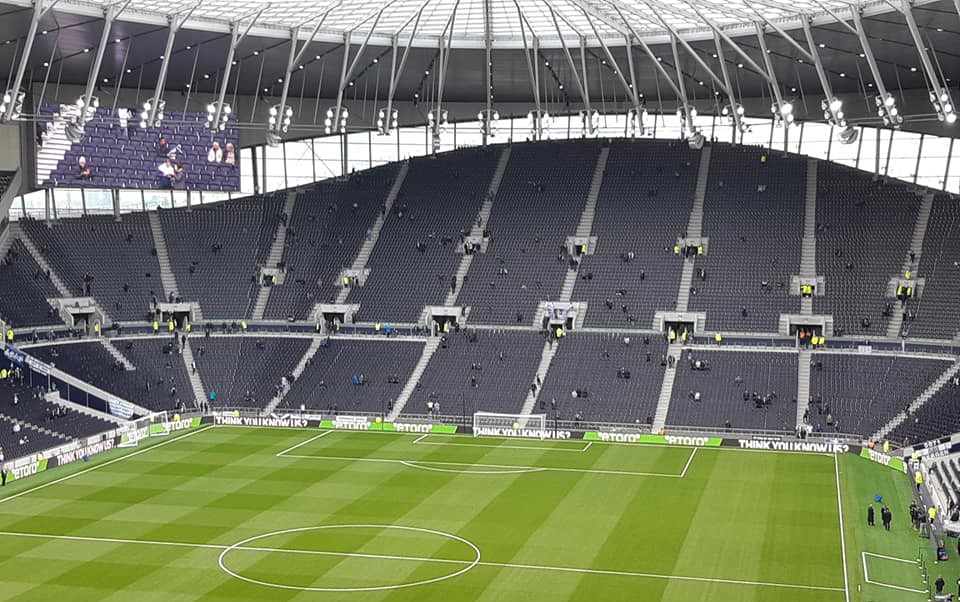 © Darryl Telles
The one thing that is sorted is the stadium views themselves. These are incredible, only the Allianz Arena in Munich comes close. One end holds 17,500 spectators alone, making it bigger than Bournemouth's entire ground! Like the yellow wall of Dortmund, this will in time be like the old Shelf / Park Lane and Paxton combined for sheer noise. Although the absence of flares and flags in our fan culture will never eclipse the atmosphere at continental grounds. Let's see, it's early days.
Yet this is a very English ground. It feels like the old White Hart Lane not only because a ground sponsors name has yet to materialise, but because the stands sit so close to the pitch. This thankfully is no London Stadium of West Ham. The fans are delighted for now. Prices for tickets are frozen for another year. And the Glory, Glory days and nights may just be on the horizon.
Darryl Telles
Darryl Telles | Author of We're Queer and we should be here, about his experiences of being a black gay Spurs fan. At White Hart Lane since 1970's and frequent follower at European grounds, usually during Spurs' away games.