Stadium of the Year: Meet the Juror – Gino Zavanella
source: StadiumDB.com; author: michał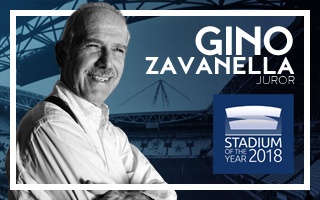 He designed the historic Stadio Delle Alpi and then carried out its revolutionary reconstruction into current Juventus Stadium. For many Gino Zavanella is the face of Italian sports architecture.
He has always supported the need for a radical renewal of the Italian stadium scene, opting, primarily, for the privatization of the same. This will provide the teams with stadium ownership, with the double benefits of capitalization and with the guarantee of investments and substantial interventions. Only with such a decisive choice a welcoming and multifunctional stadium used throughout the week can be obtained.
He was born in Turin and graduated in Florence in 1969 with arch. Spadolini, after following lessons with great teachers and masters of architecture like Ricci and Savioli: with them he also collaborated after graduation.
Currently he lives in Rome, where the headquarters of his team also lies: GAUarena. From the beginning of his career (pushed by a great passion for sport that led him to win various international titles in the offshore category including the World Title) he maintains interest in sports facilities.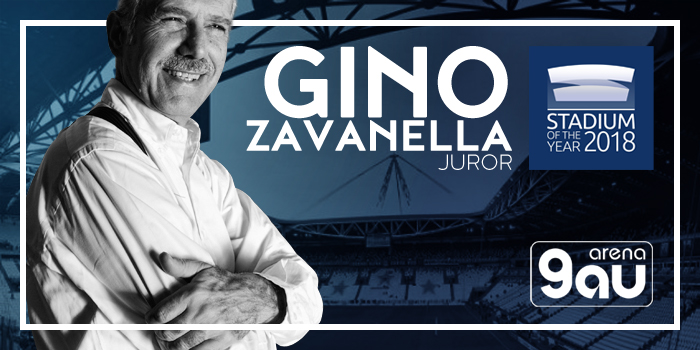 Between the 80s and 90s, he acquires important job orders as the definitive draft of Stadio Delle Alpi in Turin, the realization of "Sportilia, City of Sport", the Euganeo stadium in Padova, the stadium of Salò and he wins the international competition for the stadium and the sports palace for Mediterranean Games in Tunis.
In the same years he collaborated with world famous architects such as Aldo Rossi and Ron Lubinsky. On the basis of these experiences, between 2003 and 2006, he's called to design and direct the work for the new Juventus FC training center in Vinovo.
In 2007 demolition of the old Delle Alpi (which he had both designed and redesigned) was approved and Zavanella becomes Project Manager and Chief Architect of the new Juventus stadium, works on which started in 2009 and ended in 2011.
In 2009 he was awarded the "FIABA" prize as a designer of the first stadium in Italy without architectural barriers. From 2007 to date he receives multiple job orders for the design of complexes of international level including:
Palermo Stadium, Italy
Palermo Training Centre, Italy
Viareggio Stadium, Italy
Stadium and commercial Centre & Museum in Rijeka, Croatia
Olympic complex in Mostagamen, Algeria
Hellas Verona FC Training Centre, Italy
Restyling of Dall'Ara stadium, Bologna, Italy
Extension of Bologna FC Training Centre in Casteldebole, Italy
Auditorium and Multifunctional Center, Sulmona, Italy