Baghdad: First solar stadium of Iraq almost ready
source: StadiumDB.com; author: michał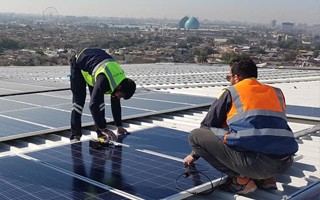 Work was deadlocked for years but now is progressing rapidly. The 30,000-seater will not only be ready within weeks, it will also be Iraq's greenest stadium.
Construction of the stadium in Sadr City (north east of Baghdad) was one of our favourites in Iraq due to the utterly charming palm tree that contractors allowed to grow on the future field. That's where we left the project in 2015, with work halted, subcontractors kidnapped from the site and numerous other issues.
Thankfully, those turbulent days seem to be gone for good and work is now progressing immensely fast. Construction was officially restarted in May of last year and should conclude within weeks. Bad news: the palm was removed. Good news: documentation has been amended and the stadium, now officially called Al Habibiya Stadium, is expected to set a new standard for Iraqi football venues.
For example, the roof cladding has been changed and only partly consists of metal sheet on the north and south ends, while other areas are being covered with black and violet polycarbonate. The metal part was left only to accommodate Iraq's first ever stadium solar power plant, only the second across the Middle East (after Teddy Stadium in Jerusalem).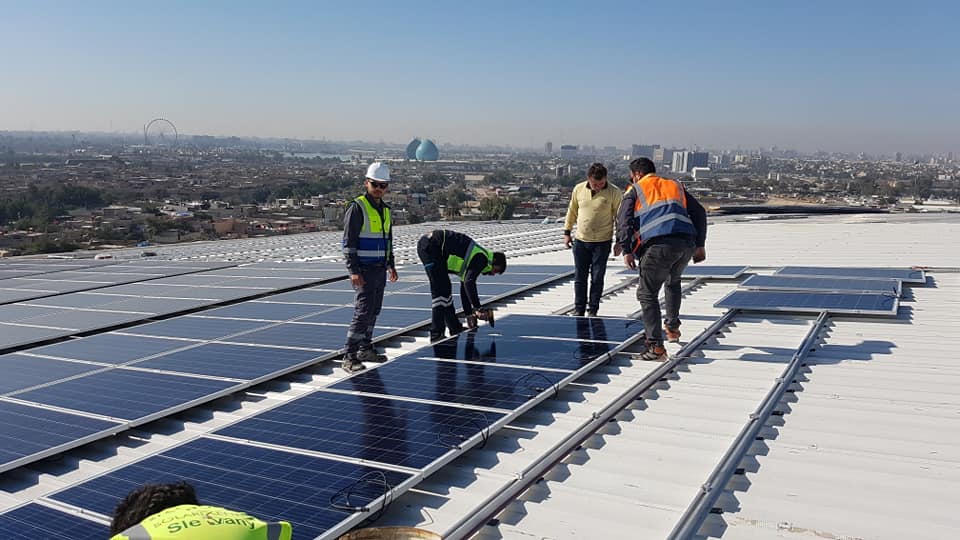 © ملعب الحبيبيه الدولي _ AL-Habibya Stadium
Al Habibiya Stadium will thus be able to use energy from the main power grid, its own in-built power generators and clean energy from the power plant. On a daily basis, however, it should produce energy and transfer it to the power grid. While not net-neutral in terms of its production and consumption, the stadium sets a new example across the region.
Further increasing sustainability, Al Habibiya also has in-built containers for rainwater, which would be used in toilets, field irrigation and other internal needs, reducing the use of municipal waterworks.
Interestingly, almost all elements of the stadium are being imported. From wall tiles, through the solar system and polycarbonate, to the field, which is to be delivered by Italian experts. After opening in spring, the stadium should become a major argument for Iraq to finally be declared safe for international games, having a top-class venue in Baghdad.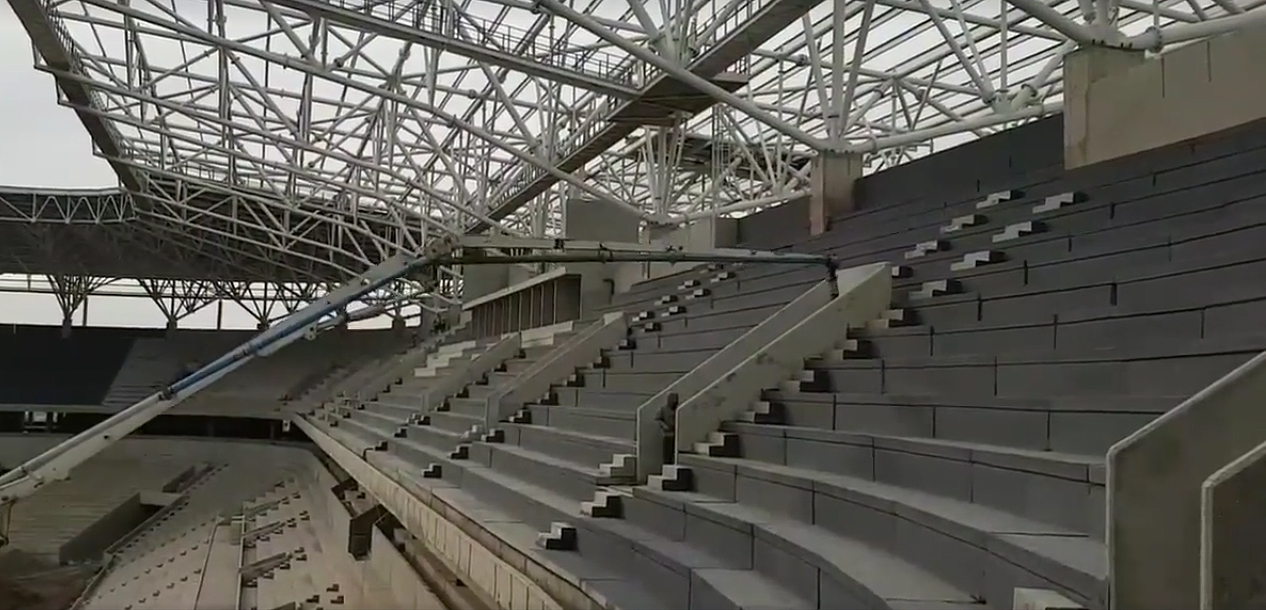 © ملعب الحبيبيه الدولي _ AL-Habibya Stadium