New design: Second chance for Indianapolis
source: StadiumDB.com; author: michał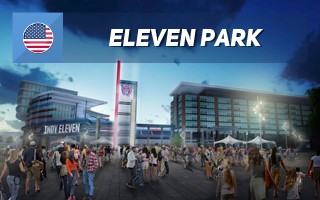 It's a preliminary concept for now but already seems impressive and is getting thumbs up from authorities. A 20,000-capacity stadium would be surrounded by additional uses and might bring actual revenue to the city.
I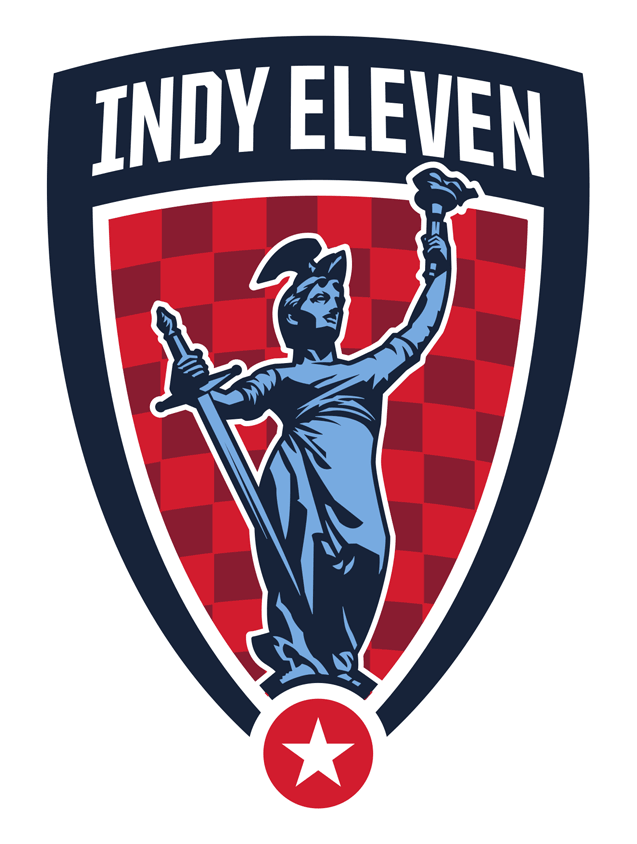 t's already the second attempt at a modern stadium in Indianapolis by investor Ersal Ozdemir, which would allow his club Indy Eleven to eventually join MLS. You may recall, in 2015 a vision was drawn that would – in short – see the city put forward $82 million and deliver a 18,500-seat stadium. Now even more is required but the deal would still be significantly better.
This time the plan is not only to deliver the football venue but also a vast complex around it, named Eleven Park. It would see retail, a boutique hotel, offices and up to 600 apartments. Many of the mentioned facilities would overlook the playing field.
The stadium itself would hold 20,000 people and include an all-standing terrace for most vocal supporters. In the long run the auditorium would be possible to expand, though final size hasn't been revealed. Leaving the option open is indeed a good idea because in 2018, while using the vast Lucas Oil Field and playing in 2nd tier, Eleven were able to draw up to 17,000 at peak, averaging just over 10,000 per game. The stadium would likely not be covered, at least not all fans would have a roof over their heads.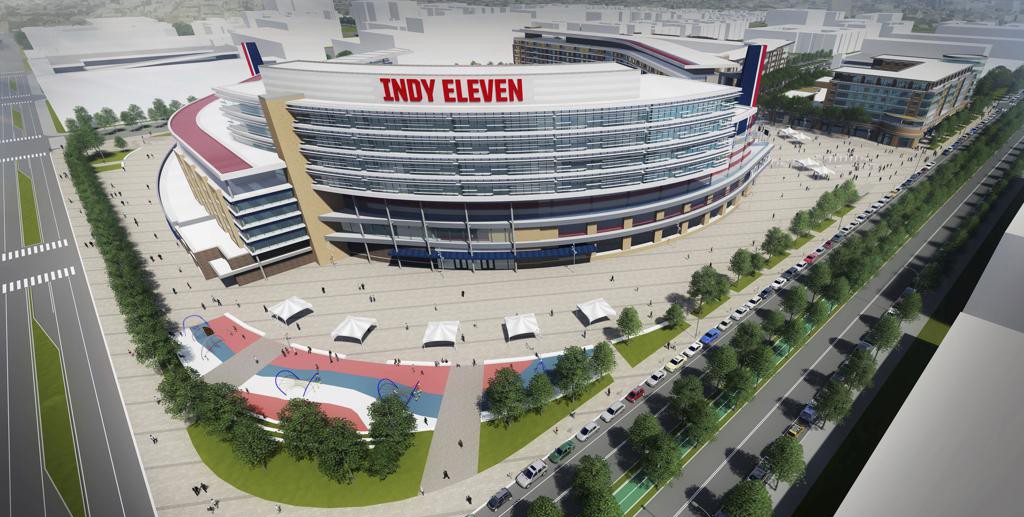 © Indy Eleven
Due to its scale, the stadium is a public-private project that would require involvement from the city, county and state. While the stadium itself is expected to cost only some $150 million, remaining uses bring the sum up to 550 million. In order to deliver such development, an interesting scheme has been suggested.
According to Ozdemir, the stadium would be built with municipal bonds. However, the burden would not be on taxpayers because the bonds would later be repaid from special tax on the development. Any excess cost would fall onto Ozdemir and his partners, leaving the city without fear of overruns.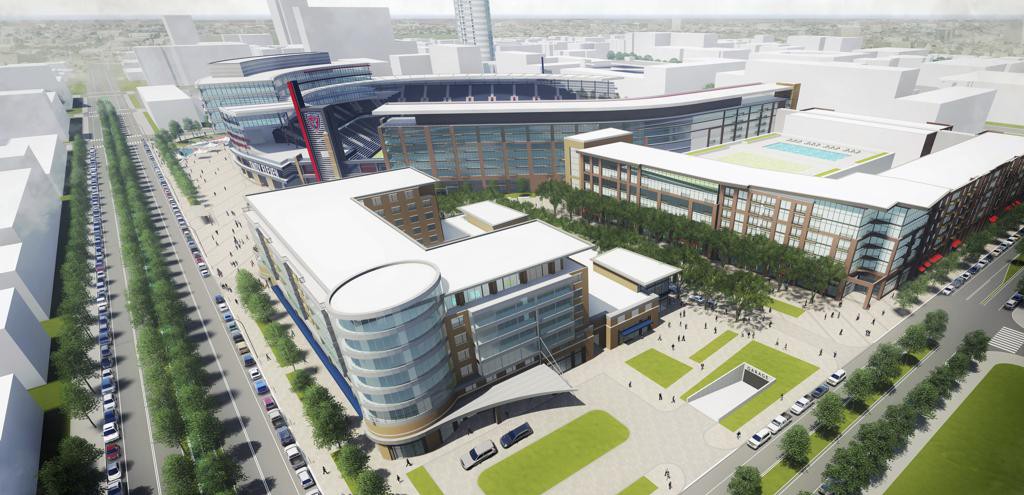 © Indy Eleven
The stadium would also be owned by the municipality of Indianapolis, only leased to Eleven. The team would cover its operating cost but not impede other organisers using it for events, of course with the football calendar having priority. The team would also give 10% of its ticket revenue as another form of taxation.
Such deal should, in theory, result with a net-positive deal for the city. However, the entire scheme would involve creating a special district with its own taxes, including incentives for investors willing to co-finance Eleven Park. Which is were the equasion may get a bit less positive to the city but details are yet to witten down and approved by the City-County Council.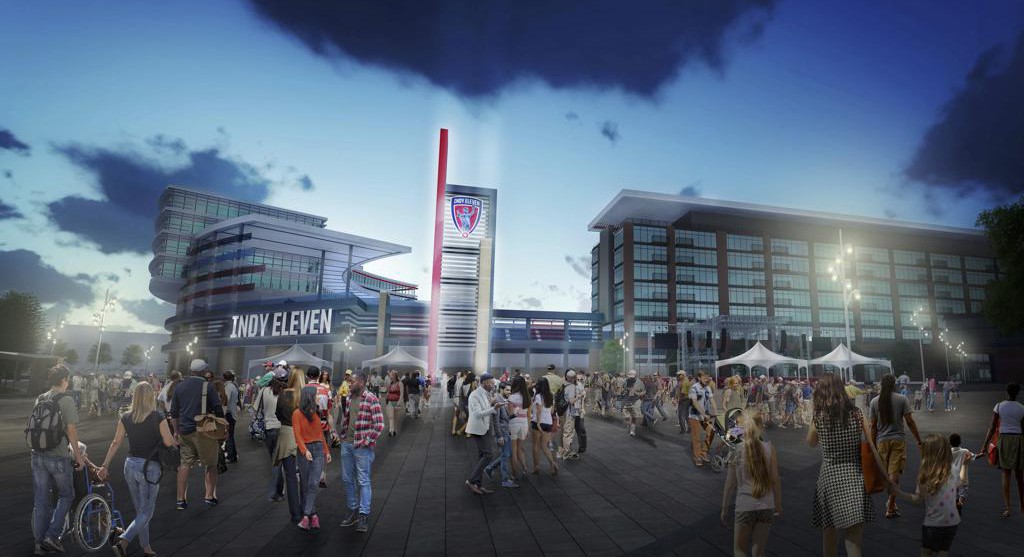 © Indy Eleven
Capital Improvement Board, the body now operating Lucas Oil Field and Indiana Convention Center, may have a crucial say on the project. And so far it's looking good. Melina Kennedy, president of the CIB, said her group "generally supports" the Eleven Park concept.
"The CIB applauds Indy Eleven for looking ahead to future needs and taking a developer-led approach to protect taxpayers and support their vision to integrate the sports experience into the overall community development efforts for the state," she said in a written statement.
As of now no specific location has been indicated, though only one site outside of downtown is being considered, while a few more central locations are taken into account. If successful, the stadium might see groundbreaking in 2020 and delivery in 2022.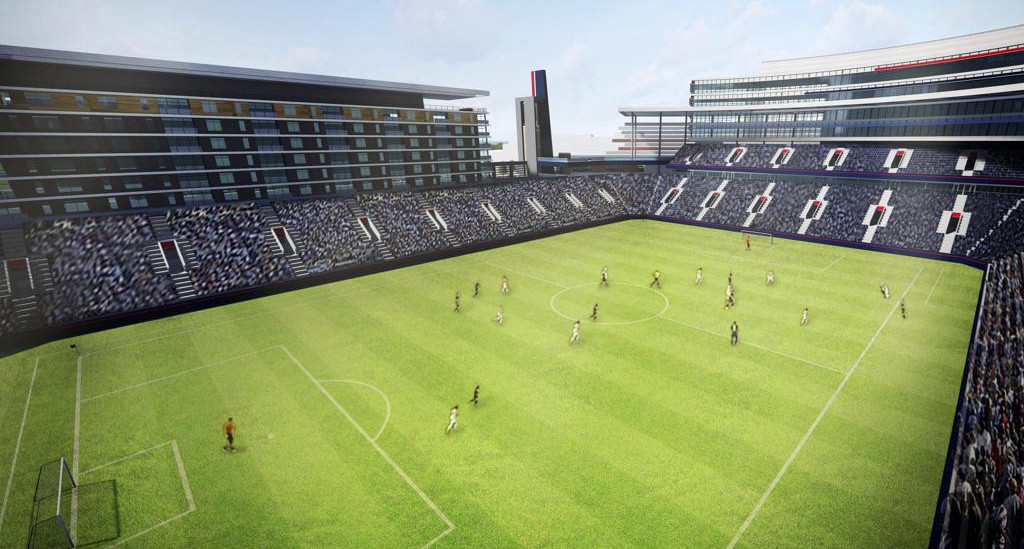 © Indy Eleven