StadiumDB Newsletter: Issue 65 - Last week in headlines
source: StadiumDB.com; author: michał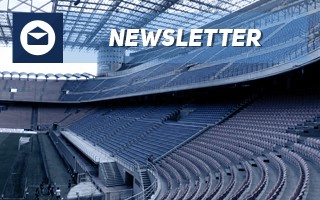 It's been a fruitful week in terms of stadium news, surely. We've treated you to new designs and stadia, photos and we're not going to stop there, surely! Here's the weekly summary in the form of StadiumDB Newsletter! If you enjoy this kind of roundup, you may find it safely in your inbox by subscribing below!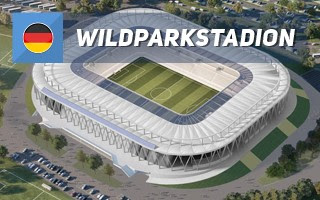 First, the most popular pieces, which – as is often the case – represent the 'stadium porn' category. That is: brand new renders of stadiums that are yet to come to fruition. The biggest premiere of last week is the new Wildparkstadion in Karlsruhe, expected to exceed 34,000 in terms of capacity. Demolition is already underway but actual construction work is expected to begin in December of 2019. Also in 2019 work should begin on the new Stade Brestois 29 stadium, a 13,000-seat multi-use complex with potential to add 2,000 more seats on top. A private endavour by French 2nd-league side is surely ambitious and worth looking at!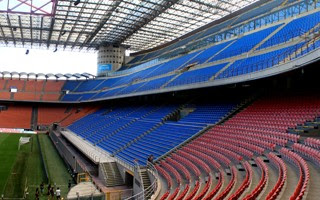 In Milan there's movement on the San Siro redevelopment subject and it may actually so happen that the old ground would be abandoned in favour of a brand new shared stadium by AC Milan and Inter. Shocking as it would surely be, for now it's just one of several options on the table and not the most likely one. Capacity decrease to just over 60,000 and serious changes to the current icon of world football are more probable.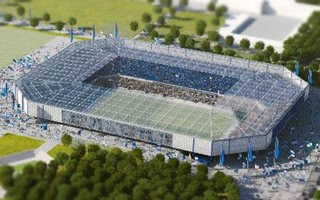 In Germany there's progress made by Hertha Berlin, who now have the exact capacity of their planned new stadium, as well as groundbreaking and opening dates. You might wonder why, since the actual design hasn't been revealed so far, but the 55,000-capacity arena within Olympiapark still has enough time for planning to make the set goals realistic. Construction would likely not begin until 2022. By that time in Dortmund they're going to have new floodlights for Euro 2024. But if you're expecting Borussia to invest much more in their stadium, you may end up disappointed. BVB expect to handle UEFA's demands largely with temporary infrastructure.
In Paris we're seeing debate around Stade de France reach highest authorities. Now involving the prime minister, the stadium's future in unlikely to see the proposed mega-redevelopment worth €450 million. Authorities would rather limit investment in the facility to some €50 million and then, once current management model runs out in 2025, it's likely that the stadium will no longer be taxpayer-owned.
English fans are talking about the recent buzz around Etihad Stadium, which may see expansion to 63,000 begin in 2019. The new north stand might hold impressive new terrace for most vocal fans, though it's still too early to tell. West Ham United seem eager to outgrow Man City soon as they finally agree with stadium operator to reach for 66,000 seats as soon as possible. Meanwile smaller neighbours QPR have so far failed to convince local council in recent days that giving them land for a 30,000-seater is a good move.
Finally, as we mentioned before, there are some new stadiums on StadiumDB. Most notably we've added TCF Bank Stadium in Minneapolis, which boasts the largest dressing rooms across football, even regardless of the kind of football one means. Smaller but very charming additions from Armenia mean that we've already got 4 stadia covered in Yerevan. And not stopping there, surely...