New stadiums: Double visit to Yerevan
source: StadiumDB.com; author: michał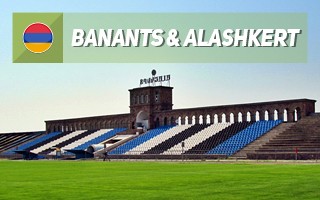 Our database of Armenian stadia was particularly poor out of all the Caucasian countries. Now it's somewhat better as Agnieszka Drygaś takes you for a virtual visit on two more stadiums in Yerevan. More to come!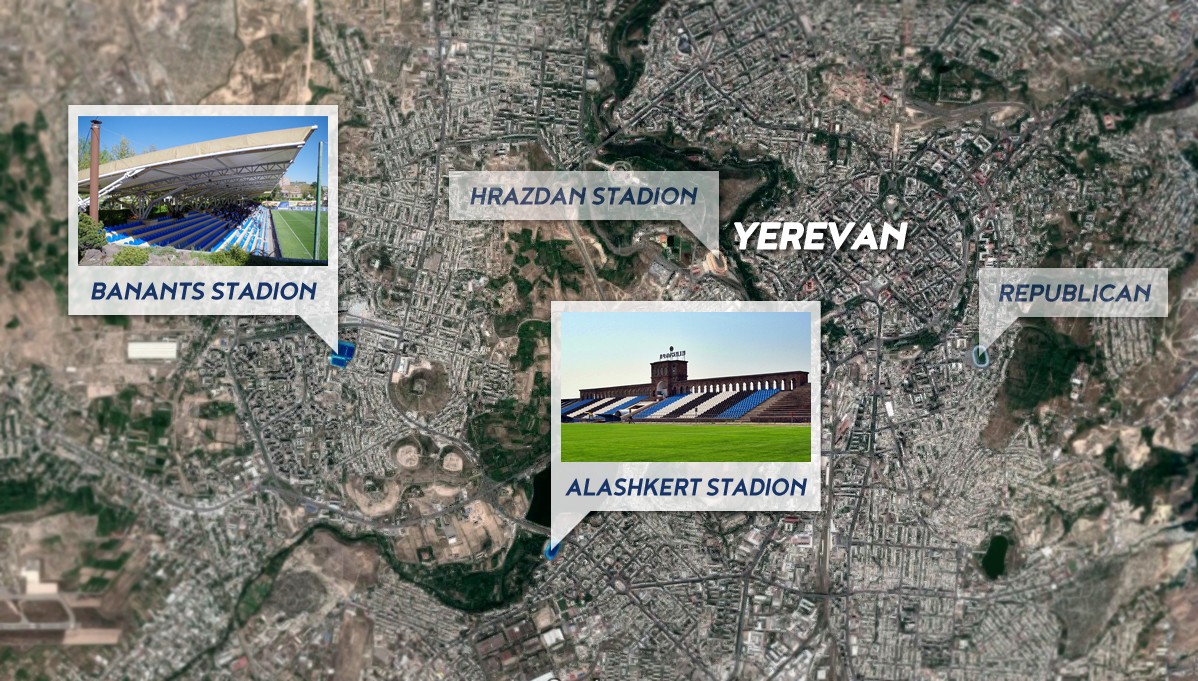 Located south-west of Yerevan's centre, the Alashkert stadium was built in 1960 and it was named Nairi Stadium until as late as 2013, when it was taken over and renamed by FC Alashkert. It still is a landmark of the Shengavit district with its decorative western walls facing the park and nearby Yerevanyan Lake.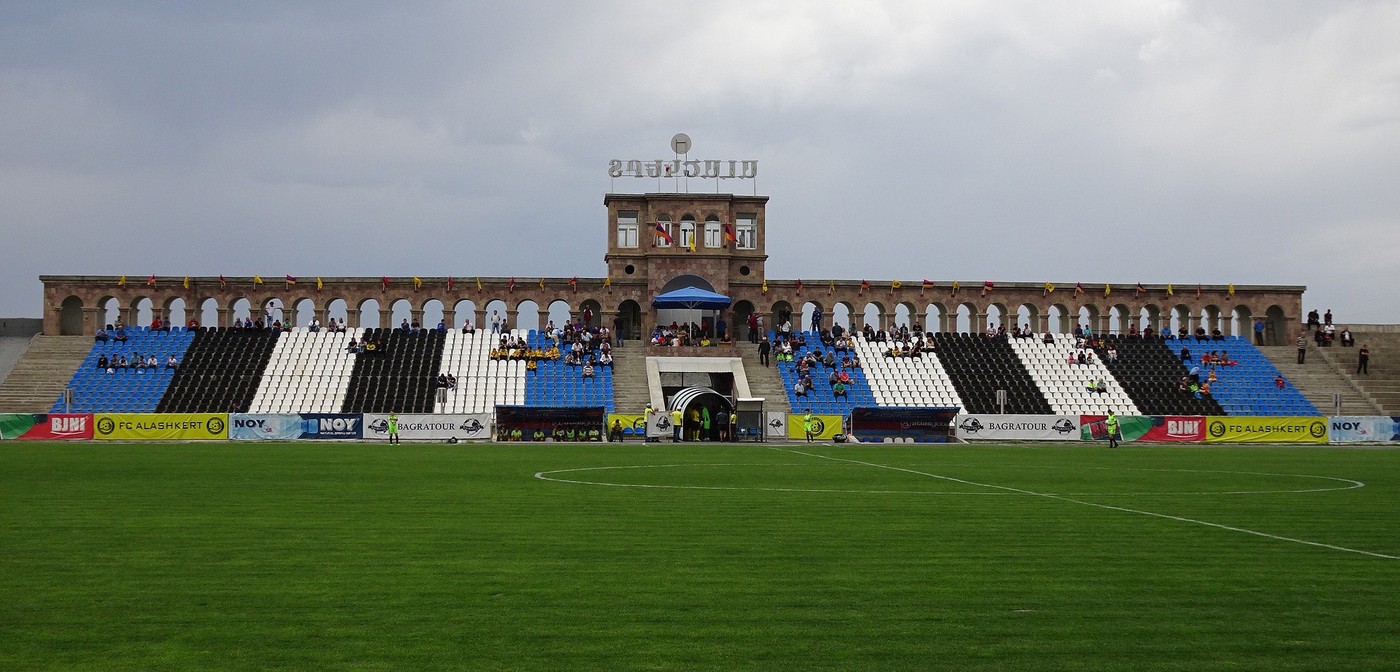 © Groundhopping Merseburg
The stadium has one active grandstand in the colours white, black and blue, which don't fit Alashkert's brand but were installed back in 2005, when the club wasn't even in existance. There are under 2,000 seats at the moment, though back in 2000 also the northern curve was seated. Reduction came along limited demand and financial capacity for renovation.
It's been the home to Alashkert since 2013, then joined by much more recognised Yerevan team Ararat in 2018 as co-tenant. It also hosted some games of the Armenian U21 national team.
The stadium should eventually be reconstructed, should Alashkert's ambitions come to fruition. A new football stadium of as many as 10,000 seats might be built here.
Created initially in 2003, the Banants stadium in western Yerevan received its professional-football standard in 2006-08, in a UEFA-aided upgrade. Initially it was part of Banants' training complex, which to date has 3 full-size fields and 4 smaller ones, mostly placed north of the main stadium.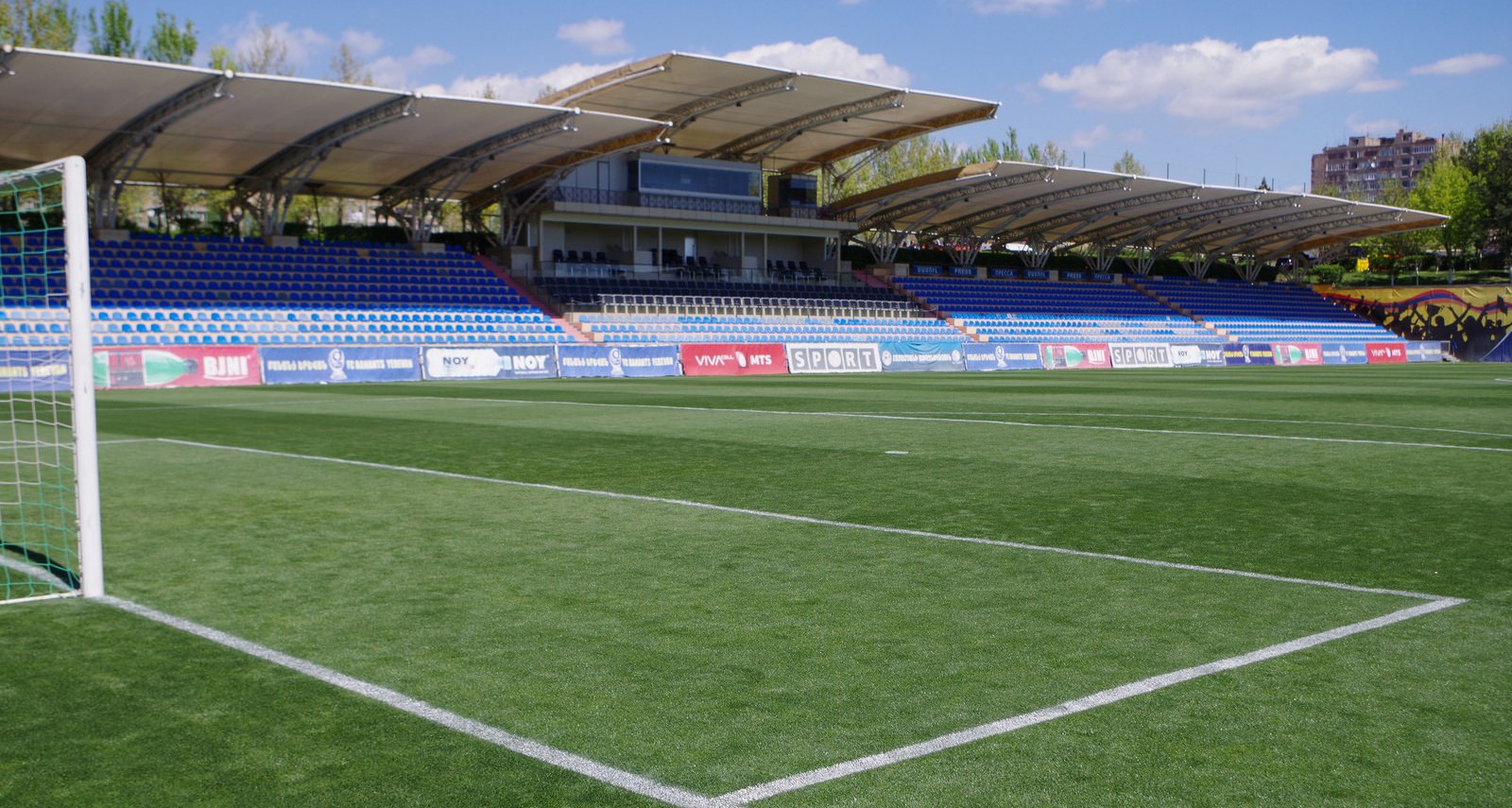 © Jörg Pochert
The stadium's opening capacity was roughly 3,600, however with further upgrades it grew to almost 5,000 by 2011. This is also when construction of the membrane roof atop the northern main stand was launched. With sunken stands placed just beside the field, sightlines are very good, including that of... drivers. In the north south there is, interestingly, a street protruding into the stadium.
West of the stadium is the main club building with dressing rooms and extensive facilities, including offices, cafe, hotel rooms, open-air swimming pool and more.
The stadium played host to numerous Armenian football games, of course largely domestic Banants fixtures, but also European qualifiers. In 2016 it also hosted the U19 Euro qualifiers. Due to outstanding infrastructure, the complex is regularly used as a training base for teams from numerous countries.