Barcelona: Construction finally to begin in 2019
source: StadiumDB.com; author: michał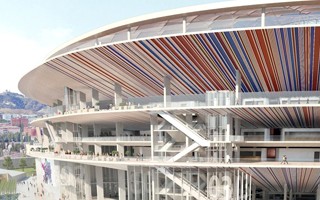 It may be 2 years behind initial schedule but at least it now seems nothing more can stop Camp Nou's expansion to over 105,000 covered seats! FC Barcelona confirmed the expected time frame.
Currently the largest stadium under construction in Barcelona is Estadi Johan Cruyff, the new training ground of FC Barca. However, this time next year we should be seeing first major changes around Camp Nou, too!
During last weekend's general assembly socios were not only asked to vote on club finances, they also received an update on the stadium's reconstruction project. Together with the new Palau Blaugrana indoor arena and secondary uses around it's called Espai Barca and is about to go into effect.
Reconstruction of the stadium itself should begin following the current La Liga campaign and will first see changes around the stadium. In the west there's significant excavation planned to fit 2 underground levels of the new main stand extension. On three remaining sides foundation is needed to support extended concourses. By the end of 2019, their skeleton should reach its expected final height.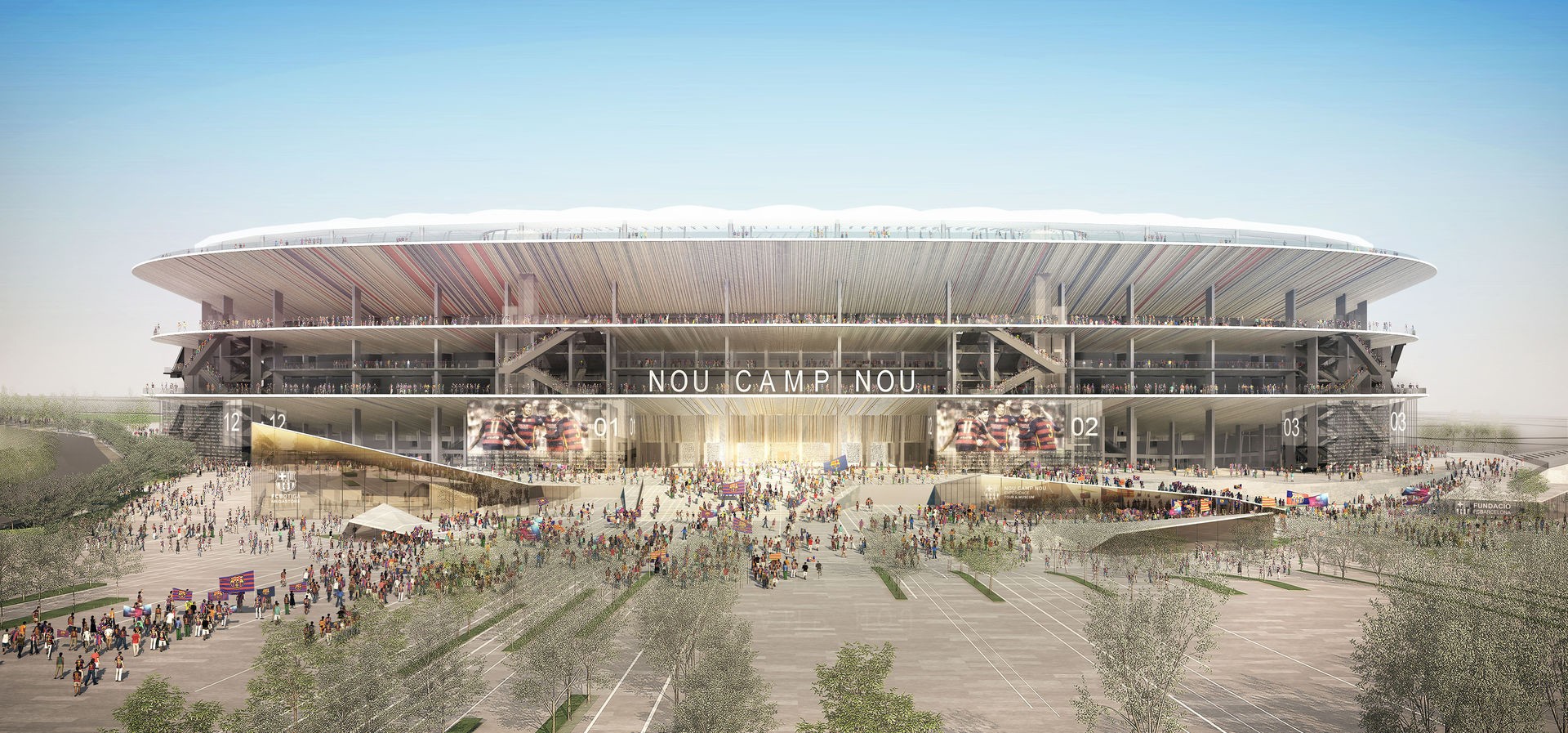 Also in mid-2019 the lowermost tier of seating will see partial replacement. It won't grow noticably in capacity, however will be reorganised to better suit demand and allow a strip of skyboxes to be placed on top, under the overhanging middle level. First part of the lower ring should be ready early into the 2019 La Liga campaign, the remainder by mid-season.
At the same time construction of the roof supports will be ongoing already around the current auditorium. Installation of the roof itself will only follow in 2021 and 2022.
In late months of 2019 new upper sections should be complete in the north end. Similar expansion, which will make the stand more unified in shape, is planned in the south, too. These are some of the added seats, which will make Camp Nou even bigger, at over 105,000.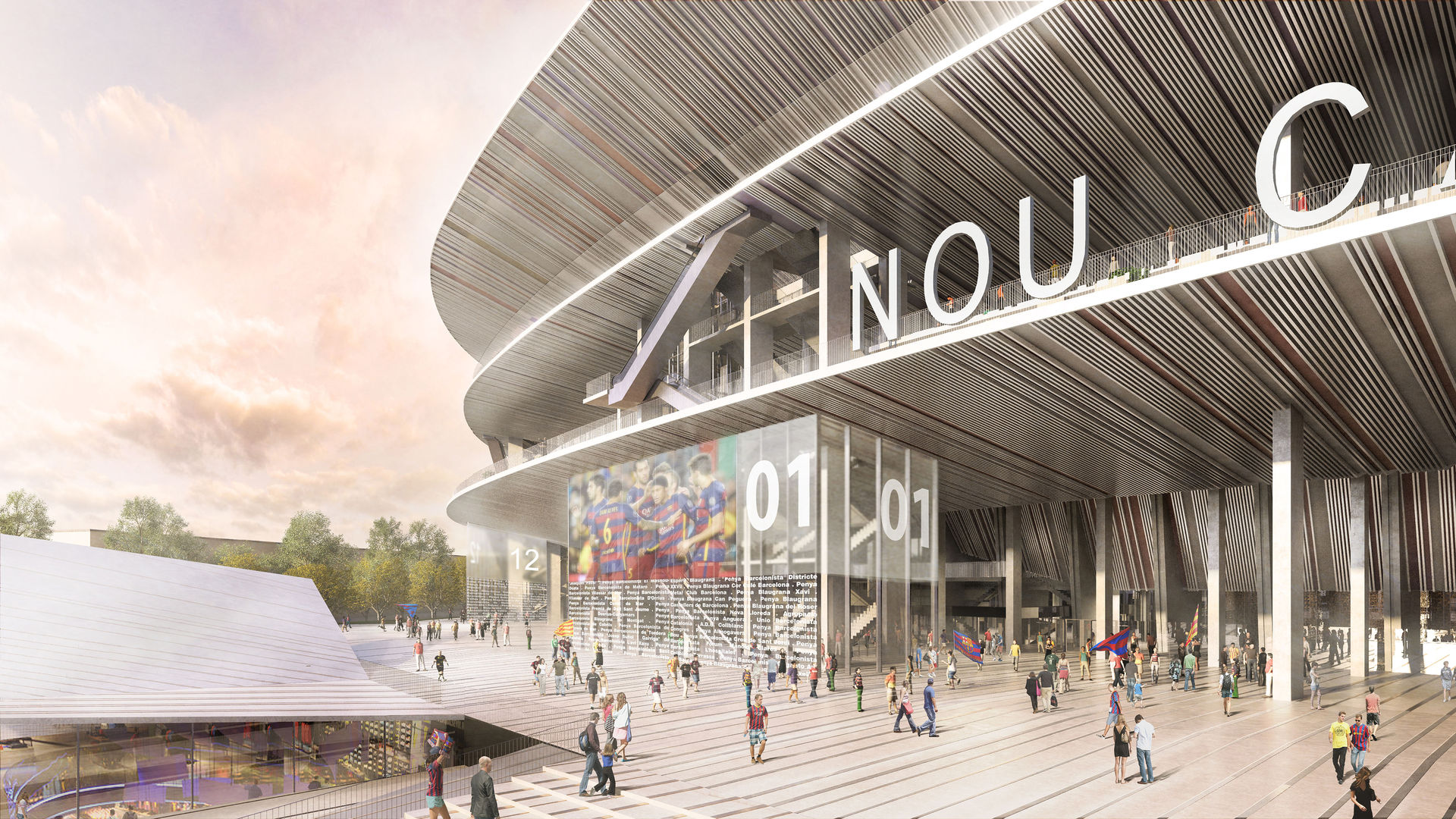 By late 2020 and early 2021 supports for similar extension in the south should be in place. Both ends of the stadium will remain open during expansion because additional rows and sections will be built behind current ones. Also, FC Barcelona hope to not lose their home advantage during revamp.
Excavation and construction behind the main stand will continue throughout other phases due to the complexity and floor space to be created there. Brand new hospitality, sporting and media facilities will be housed there.
From early 2021 supporters will be given two new, temporary giant screens. Final ones will only be installed under the new roof, on four sides of the inner edge.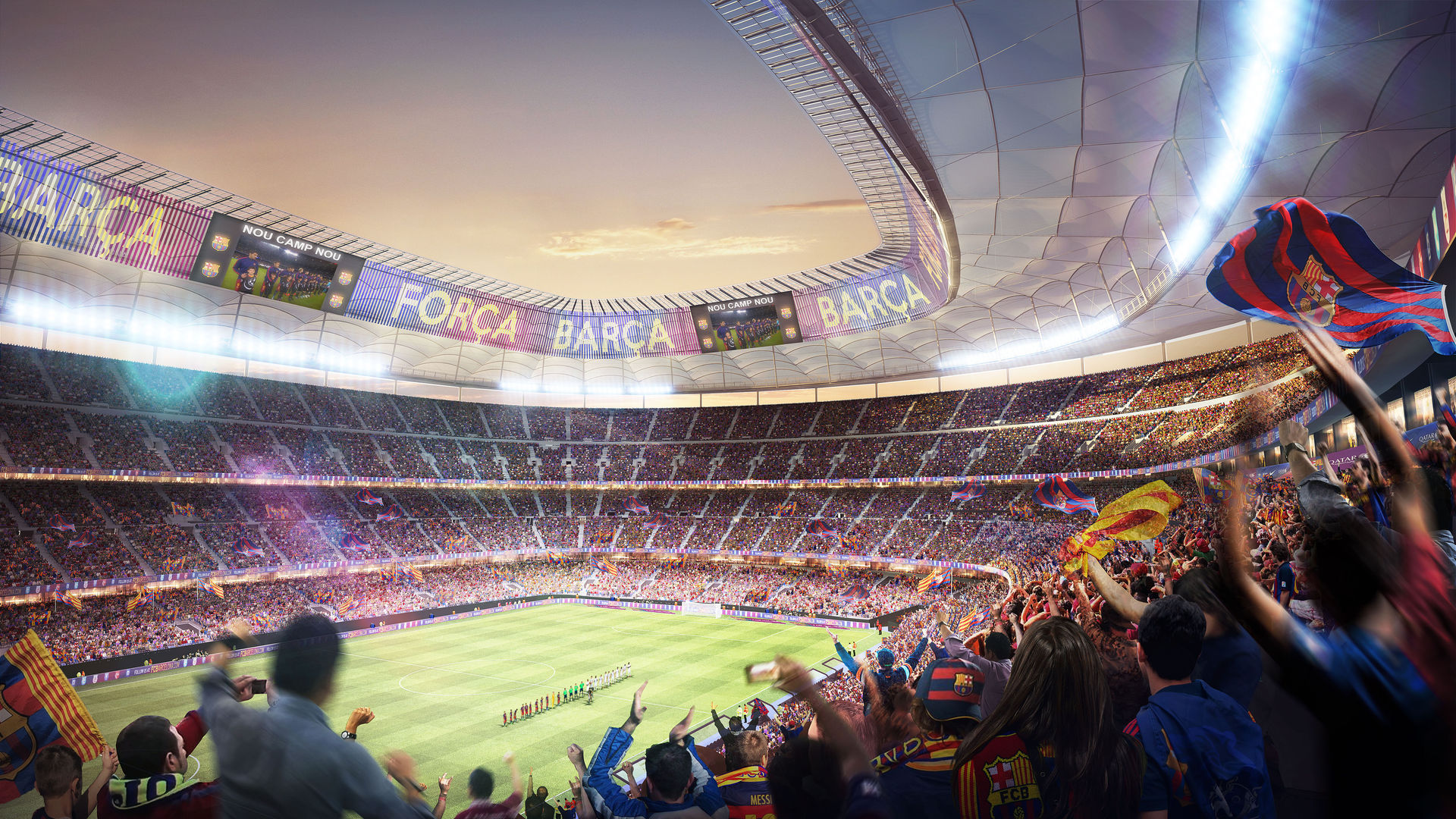 West stand will be the last to see expansion, only after the current roof is removed and new structure connected with what exists today. With its brand new third tier it will allow Camp Nou to reach the aforementioned capacity of 105,053 by the end of 2021 or early into 2022.
At the same time, in late 2021, the stadium's first ever 'big lift' is expected, seeing the vast cable roof elevated into place. In early 2022 first strips of membrane should be installed, while final elements will be in place by the 2022/23 season, including the four giant screens.
Early into 2023 the stadium should be structurally complete and operable, if not complete altogether. However, other parts of Espai Barca will still be under construction, including new hotel and commercial facilities between Camp Nou and new Palau Blaugrana.
The entire process can be viewed in the below clip: