Cologne: 1. FC Köln still pushing for stadium expansion
source: KSTA.de; author: michał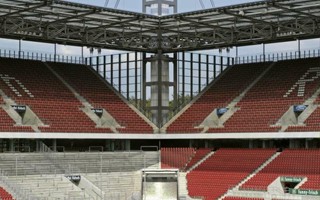 Even after relegation to 2. Bundesliga the Cologne team isn't giving up on its ambition to boost stadium capacity. 1. FC Köln have commissioned a new feasibility study, even though the city isn't keen on starting talks once more.
RheinEnergieStadion in Cologne is one of the 2006 World Cup's most iconic venues. Though public property (operated by Kölner Sportstätten), the city isn't earning any money on it, despite lease to 1. FC Köln running until 2024. Even worse, now that the team have been relegated to 2. Bundesliga, the team is about to pay lower fees.
"The descent of 1. FC cannot be compensated. Our company also runs on a loss when they play in the Bundesliga. In this respect we are always obliged to find additional sources of income and we put a lot of work into it. We were able to increase the number of business events, bring new ones like breakfast on the lawn and Christmas carol singing in the stadium. In June we've reached a record number of stadium tours, without forgetting local residents, too." lists Lutz Wingerath, Kölner Sportstätten boss.
But the municipal stadium subsidiary has one more challenge, ongoing for a few years now: reaching a sensible agreement with 1. FC Köln, that would see the team play here past 2024. So far it hasn't been easy and, more importantly, conclusive.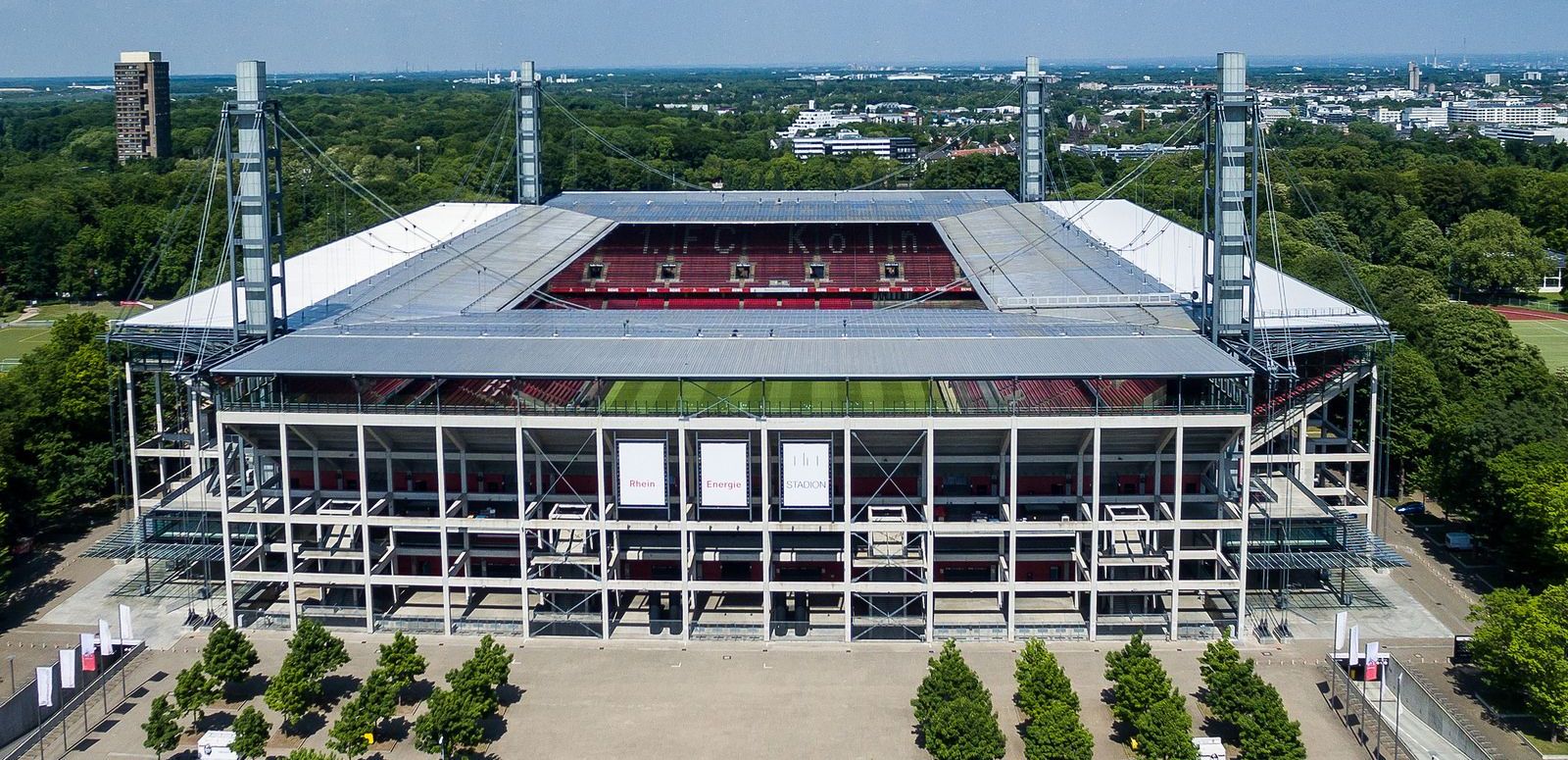 Fot: dronepicr (cc: by)
The team has already threatened to look for a stadium site of their own if expansion is not possible. According to FC's estimates, the long-term goal is capacity of 75,000, though the first official feasibility study gave a negative opinion. It would be too big to comply with local legal restrictions, particularly referring to noise levels and traffic. In turn, smaller expansions over the current 50,000 would be economically unfeasible.
While the club acknowledged such results, its chairman and deputy chairman assured they're not letting go. In their interview for Kölner Stadt-Anzeiger they admitted the club commissioned a new feasibility study of their own. Since the city hasn't been part of this one, we cannot say what expansion options are being evaluated.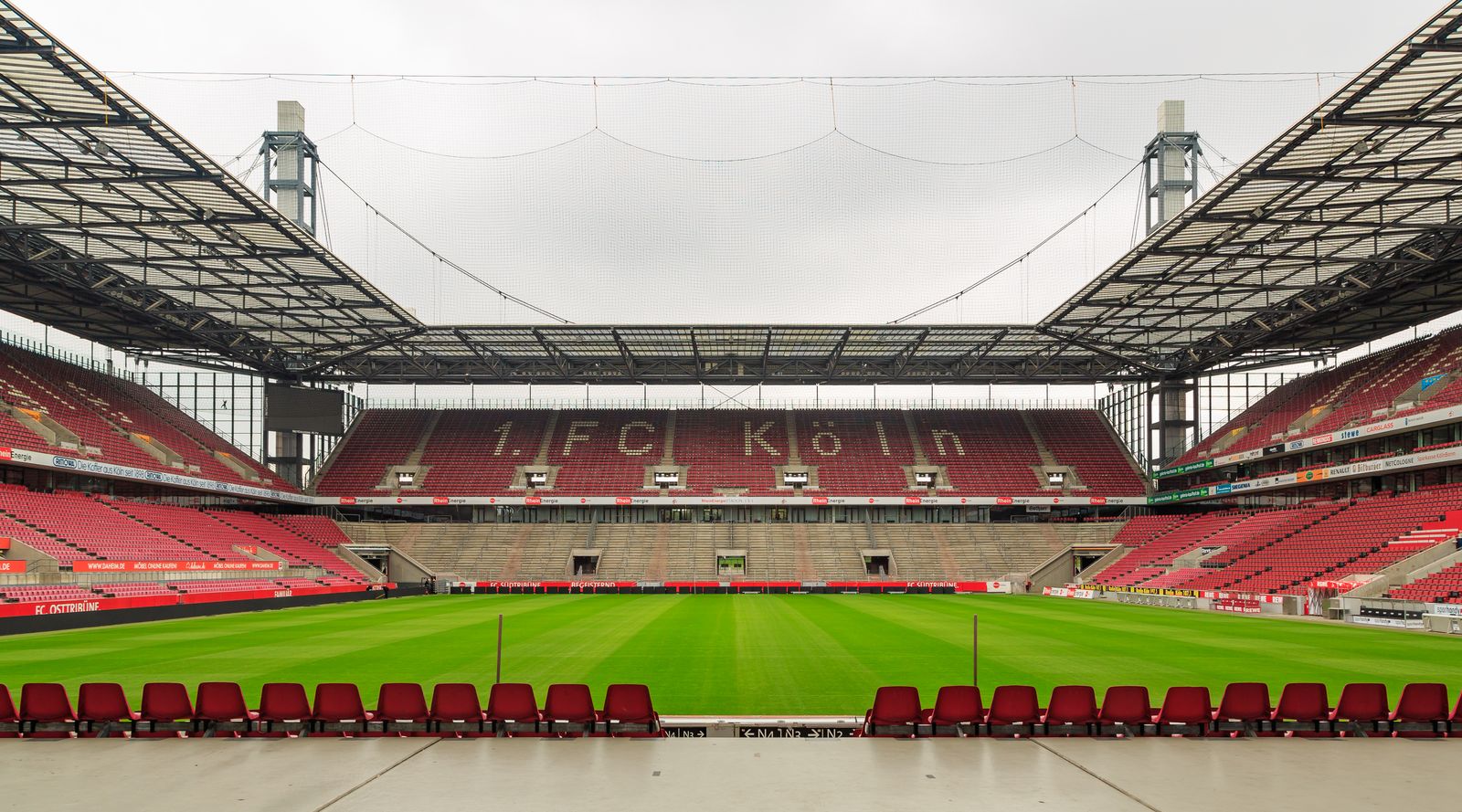 Fot: CEphoto, Uwe Aranas (cc: by-sa)
"[the current state] is unsatisfactory for us and especially for the fans. We have to solve the problem that more people want to see the game than there are seats in the stadium. So there are only two possibilities: you expand the stadium or build a new one." said deputy chairman Markus Ritterbach.
Both officials have stressed that remaining at the current venue is a priority, while keeping 1. FC at the site is also a priority for the municipality. But, as we wait for the outcome of the second study, the city still seems very reluctant to move on the issue of expansion.
"As an expert I say: we are at just the right size to keep high attractiveness of the site. We have a great stadium that is always sold out. It is very popular with the fans – even in the second division. The package is consistent." said Kölner Sportstätten boss.