New design: Al Nasr's Asian Cup stadium revamp
source: StadiumDB.com; author: michał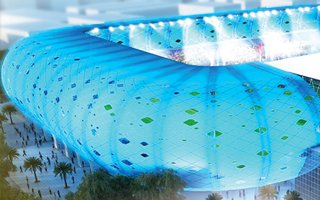 As the tiny country prepares to host Asia's largest sports competition, United Arab Emirates see a new type of stadium emerging. Based on the model seen here other outdated facilities should be redone in the future.
We don't often cover the United Arab Emirates, unless it's for gems like HBZ Stadium, our Stadium of the Year. However, as the country is preparing to host the 2019 Asian Cup in January and February, there's a significant change in the stadiums we already know.
Reconstruction of the Al Nasr SC stadium in Oud Metha, one of the most central throughout Dubai, is expected to become a model for change of the aged and compromised venues built not for athletics and not exactly for football either.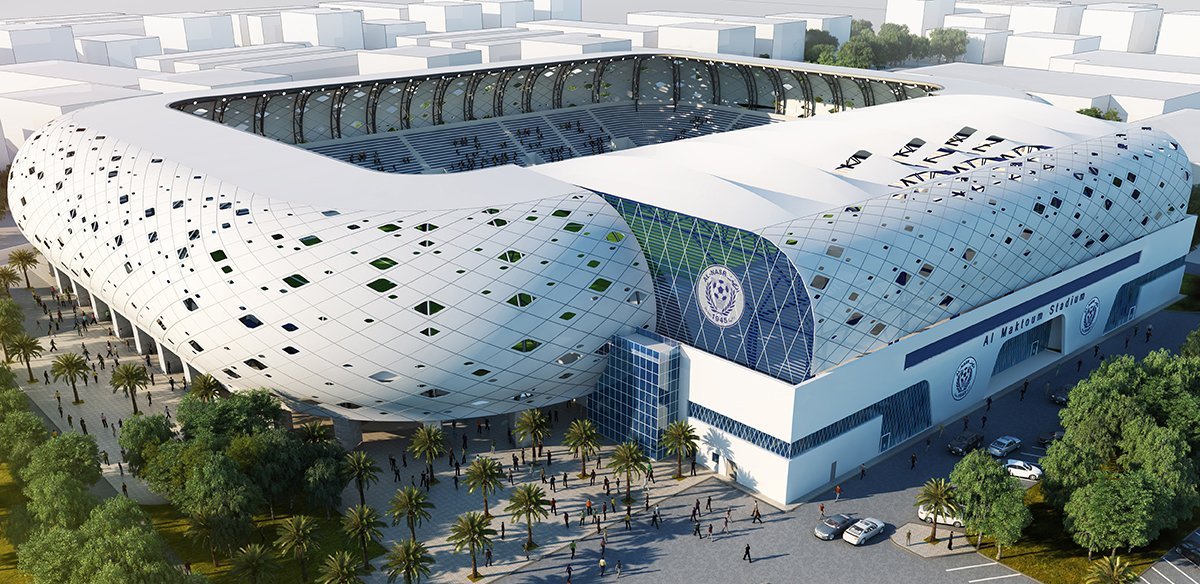 During this project three stands have been demolished. Initially built as an oval, the stadium is to become a proper, football-specific rectangle, which is the most significant change. Demolition was launched in October and now the stadium revamp has progress of roughly 30%.
Only the old main stand built back in 1995 would be retain, although expanded and reconfigured. Initial plan suggested only a modest canopy on top (compare below), while the final one is much more impressive, creating a dominant west side. You can also see that the elevations were raised on all sides in the final design. With new layout the matchday capacity is expected to grow noticably, to some 15,000.
Designed by OBE Architects, the stadium is expected to become 'European' with the creation of fully covered auditorium and illuminated outer wrap. Very similar to the one in Uyo, Nigeria, the cladding would be made out of translucent diamond-shaped panels. By day they would be white, by night turning turquoise and this way completing the club's blue and white colours.