Hazza Bin Zayed Stadium
Capacity
25 000
3,000

(Business seats)

Country
United Arab Emirates
City
Al-Ain
Clubs
Al-Ain Club
Floodlights
1,700 lux
Inauguration
23/01/2014 (Al Ain - Al Dhafra)
Construction
07/2012 - 28/12/2013
Cost
€ 145 million
Design
Pattern Design Ltd, schlaich bergermann und partner
Contractor
BAM International, BAM Sports
Address
Hamdan Bin Mohammad St., Al Ain, United Arab Emirates
HBZ Stadium – stadium description
Construction of Al Ain's new football stadium was commissioned in July 2012 and the project contractor BAM Sports had only 16 months to deliver it. Eventually the timeframe proved slightly longer, but delivery was only shifted from October to late December 2013 after changes had to be made in the project.
In January 2014 a three-day festival was planned to celebrate opening and encourage youth to take up sports. However, day-to-day use is provided by domestic football powerhouse, Al Ain FC. The seats and regular nighttime illumination are in purple colours of the club.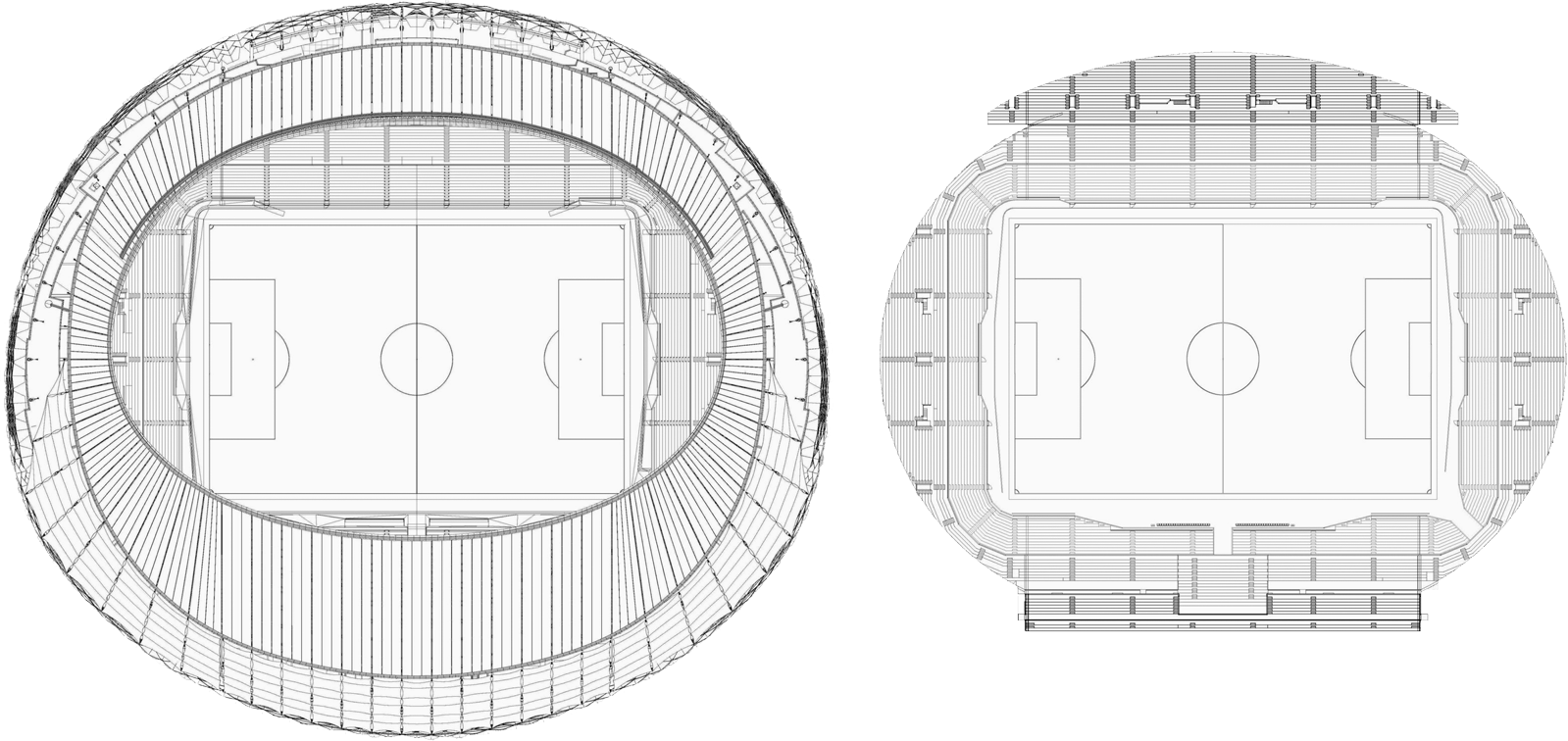 Various specialised companies contributed to the project, with architectural design being the work of Pattern Design. The unique curved roof was also worked on by German SBP engineers and despite its modest size, it provides enough shade to protect all spectators.

At the same time the stadium is well ventilated with its perforated external cladding. That consists of 612 white PTFE panels installed onto a black steel frame. Each panel may open, revealing the interior. At night all panels may be illuminated from the outside, enabling various colour patterns to be displayed.
Seating layout is unique for a stadium of this size – three seating tiers in the east, two in the south and north and dominating all of them is the massive main grandstand with almost 3,000 premium seats.
Related news
2015
2014