Barcelona: New Camp Nou – when, exactly?
source: ESPN / LaVanguardia.com / StadiumDB.com; author: michał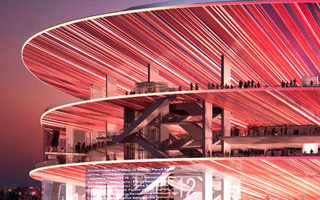 It's been four years since socis of Barcelona approved the massive redevelopment of Camp Nou. And yet not even one shovel was moved on site. From 2021 the delivery date moved to 2023 and it might end up even later.
Yesterday exactly 4 years have passed since over 72.3% of socis gave the go-ahead for Camp Nou's redevelopment and expansion to app. 105,000 seats. It's also two years since we've seen the winning design by Nikken Sekkei and Joan Pascual i Ramon Ausió Arquitectes. Construction was due to begin in mid-2017, then in mid-2018 and now in mid-2019. But even the latter date is uncertain at this point.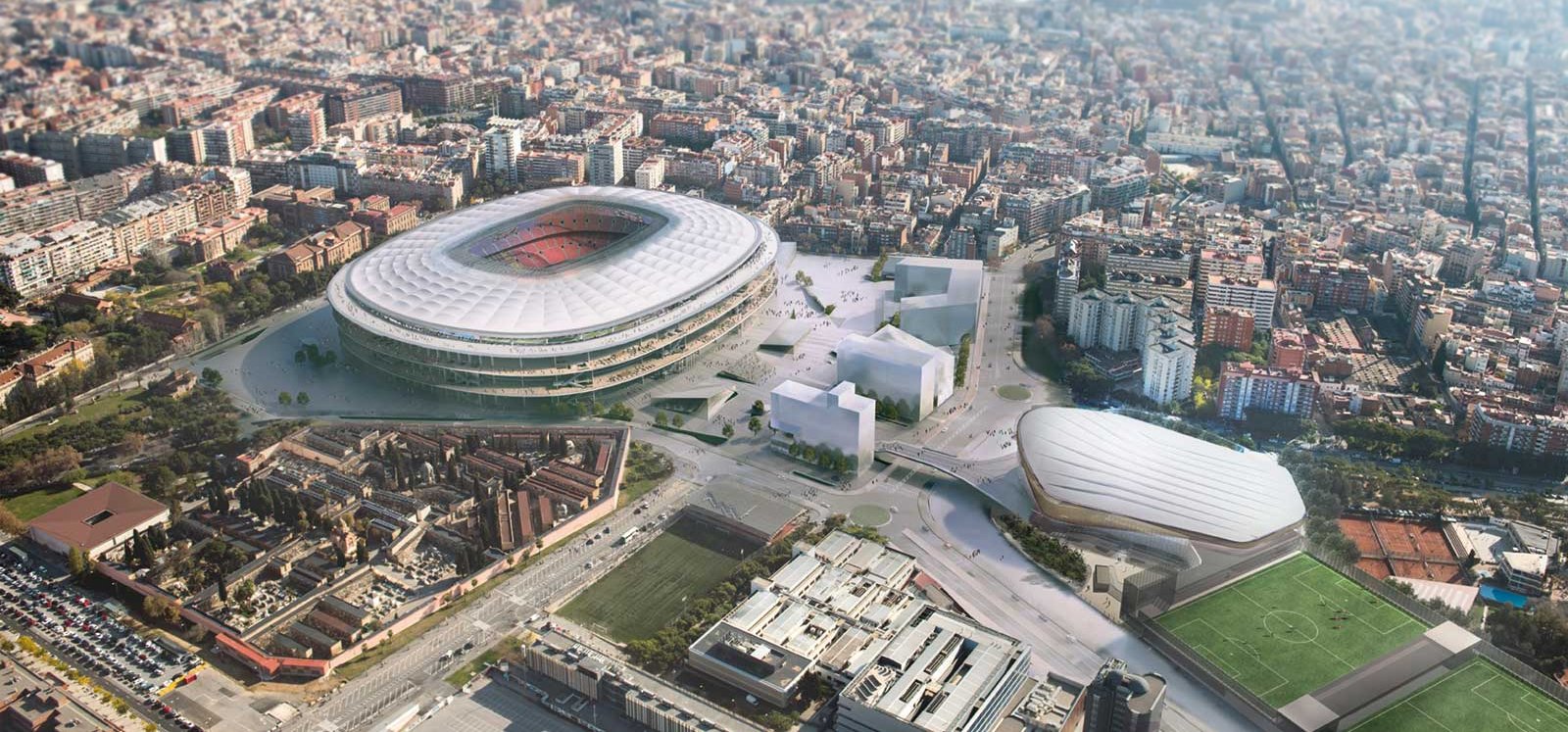 The reason is quite simple. Despite the project having received initial approval back in 2017, it's yet to see the planning permission. The Barcelona city council was supposed to put Espai Barca (the whole project, including new Palau Blaugrana and associated developments) on the agenda for their December plenary. Then for the January one, then in March. You see the pattern here, right?
In late March Spain's La Vanguardia wrote that chances are of the stadium being included in the April plenary (Apr 10), so we checked the agenda and, you guessed correctly, no Espai Barca there. There's another meeting on April 27, so maybe then. Or not.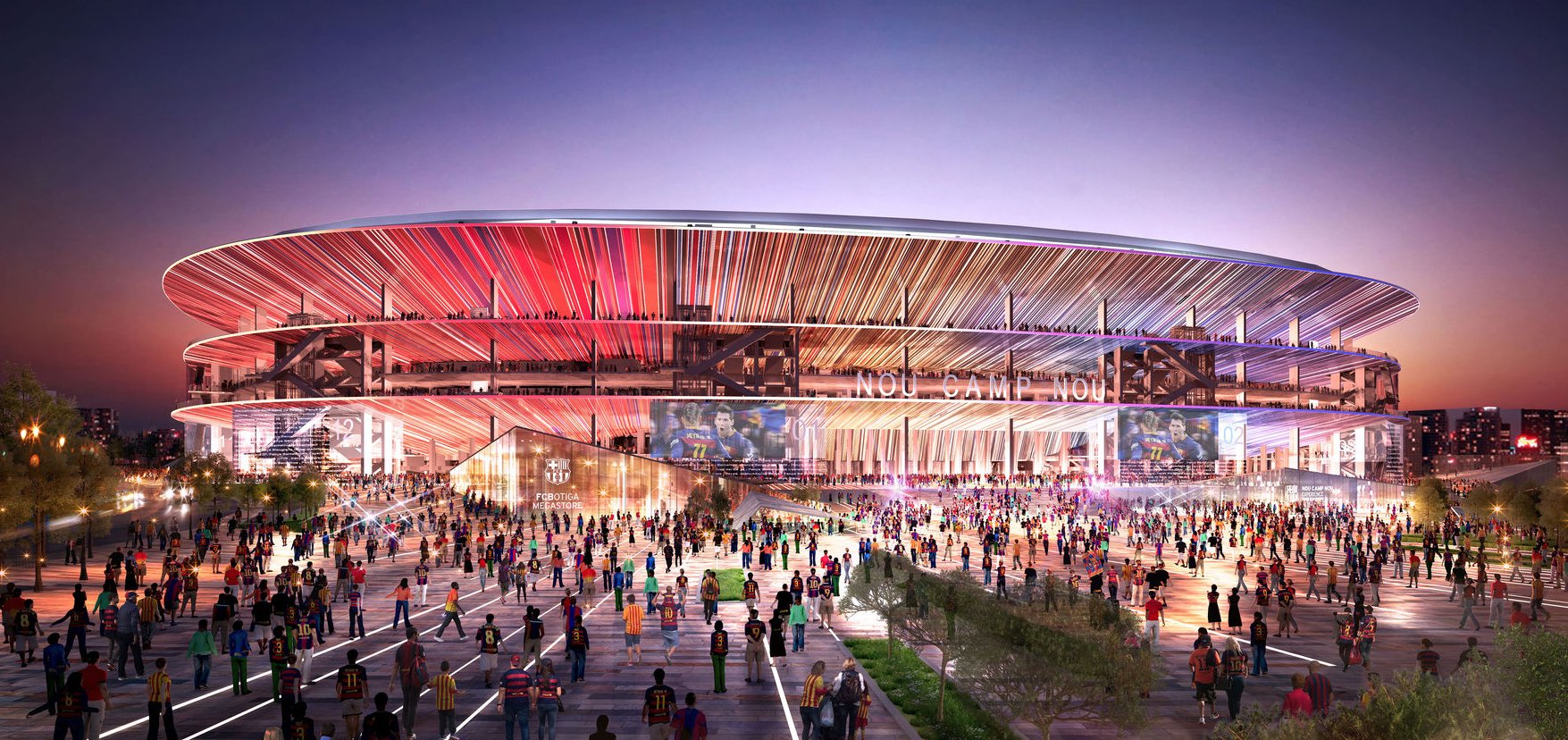 Why is it all taking so long? One obvious reason is that the city council has much bureaucracy to take care of than FC Barcelona would wish. In November the deadline for appeals against the plan passed and some serious concerns were submitted, now waiting to be evaluated and addressed.
Local residents are primarily concerned about the project including two office buildings and a hotel, not dealing with barriers for the residents and providing too little public green areas. As if this wasn't enough, the issue of Espai Barca is also politically divisive, though opponents would not likely hold majority in the council.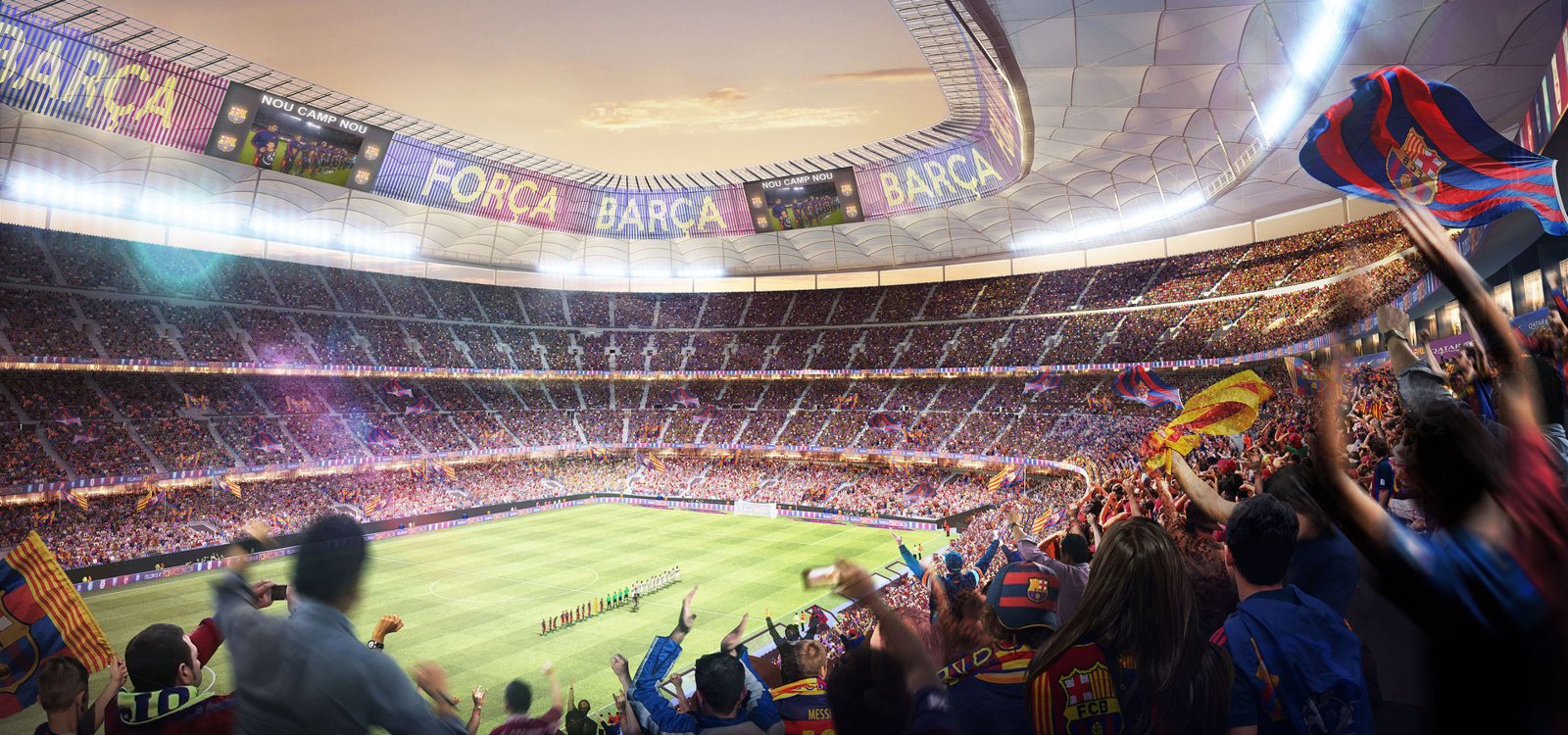 The growing delay in planning proceedings means it's harder to plan the project's timeframe and financial framework. Expected to cost a massive €630 million, the Camp Nou expansion would be partly financed by sponsorship deals, possibly in as much as a third.
Lack of progress impedes negotiation with potential partners, this in turn makes it harder to secure funding and break ground. Finances aren't the main concern, though, once the project gets the green light, it should go steadily.

For now FC Barcelona is spending €10 million after current season ends. The money will be spent on electrics around the middle tier and improvement of the tunnel leading from Travessera de les Corts.
Without a doubt the 2021 delivery date is no longer viable. The only way to retain it would be for Barca's games to be moved to a different venue and that's out of question. Current expected deadline is 2023 but, understandably, it's not set in stone.
For the moment, Barca's biggest stadium project is the new Estadi Johan Cruyff, far away from Les Corts. New secondary stadium for 6,000 people should be ready early into 2019 and will enable demolition of current Mini Estadi. Of course, building anything in its place would be subject to the missing permission.