Barcelona: Green light for Camp Nou
source: FCBarcelona.com; author: michał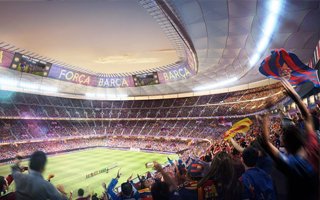 Well, almost. We're still waiting for the city council to make it official, but agreement has been reached between the city and club. Reconstruction should begin next year.
The Espai Barca project was not raised during the first April session of the city council, but all indications say it will finally be voted on during the second one on April 27. Yesterday the city council's board, mayor Ada Colau and FC Barcelona officials all enjoyed the signing of agreement on the future of Camp Nou.
It took months of deliberations and negotiations to reach it, including addressing as many of the numerous residents' concerns as possible. The agreement still has to be approved during the Apr 27 vote, but it seems to be a formality now.
Among the concessions made by FC Barcelona is reduction of commercial floor space of buildings planned west of the stadium. Not huge but significant, the change is 2,000 m2, meaning a total of 28,000 m2 instead of 30,000 m2.
New hotel planned among the three buildings will offer floor space of 9,500 instead of 10,000 m2. They are now also more congested to release more space around Camp Nou to the public, as seen below:
Number of parking spaces planned around the stadium is almost unchanged. 3,200 cars, 1,000 bikes and 700 bicycles will be welcome at Camp Nou, with number of buses for fans from around Spain extended eventually from 50 to 70.
With regards to the final figures on land destined for various use in the space, the proposal adds public land with almost 14,681 m2 more than now. The land reserved for public sporting facilities will be around 1,500 m2, the public green zone rises some 23,150 m2 to 32,050 m2.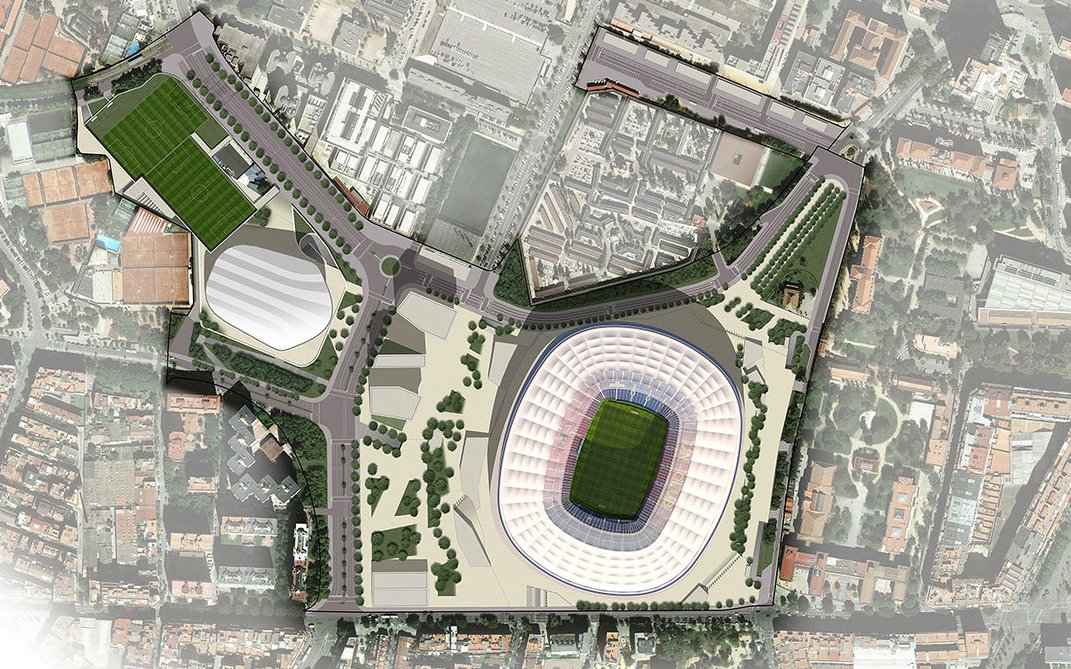 Financially, the plan will not involve any cost to the city of Barcelona given that FC Barcelona will assume all financial responsibility for the urban renewal of streets, new public spaces and new spaces open to the public on the site which will have a cost upwards of €125 million.
Total budget of the reconstruction should stop at €639 million, almost €40 million more than anticipated back in 2014. Final price may vary, though, due to works not starting until mid-2019. Should they proceed smoothly since then, reconstruction of Camp Nou should finalise in 2022/23. The stadium will then reach 105,000 seats, retaining its dominance as Europe's largest stadium and second largest all-seater worldwide.