New design: The stellar stadium for Steaua
source: StadiumDB.com; author: michał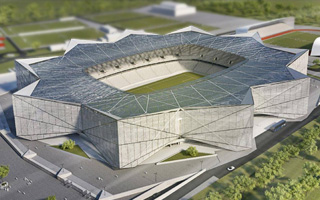 If they really manage to build it with such limited budget, Romania will get one more impressive stadium with limited expense. The funding is secured, concept is here, but will there be enough time?
One of Romania's four strategic Euro 2020 stadiums (training stadiums, that is) has seen its budget approved just last week. And just yesterday CSA Steaua and the National Investment Company have revealed its design. Though signed as feasibility study only, this concept was released as official stadium design for Steaua Bucharest.
You might be surprised how little it's expected to cost. RON 301.77 million is less than €65 million and in most European countries delivering a stadium of this size with such limited funding could be unfeasible. But not in Romania, as the Ion Oblemenco Stadium has shown last year. This time scale is even more impressive than in Craiova, so it's no wonder that the budget is also noticably higher.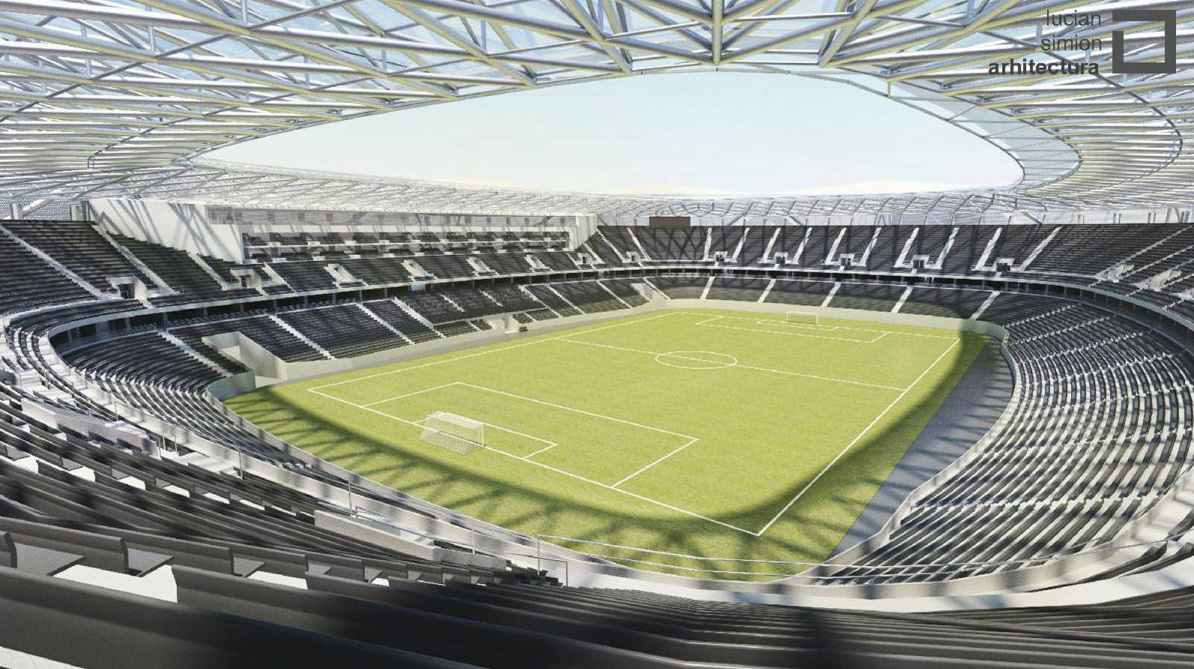 Though planned in the place of current Ghencea, this stadium would have nothing in common with its predecessor, aside from football-specific layout and capacity of 30,000+ seats. The existing stadium would be razed and replaced by a star-shaped arena, fitting the symbol of Steaua (The Star).
Inside, a double-tier seating layout with 30,500 seats is planned, including 150 wheelchair positions (+150 companion seats) and additional 150 seats for people with other disabilities (+78 companion seats), an extensive premium zone in the west including a sky bar.
Altogether 70,000 square meters of floor space are planned, including 1,070 m2 for club museum, 900 m2 for commercial spaces, as well as 24 rooms for athletes and all the facilities required by UEFA to receive Category 4.