New design: Piece of shade in Arizona
source: StadiumDB.com; author: michał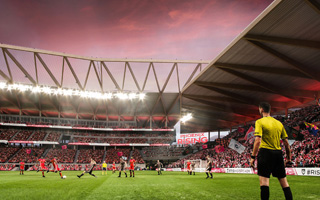 Fighting off heat is commonly associated with the Qatar World Cup stadiums. Meanwhile a very interesting set of ideas was presented by Phoenix Rising and the hired architects: Populous and Gould Evans.
Just several hours ago the USL football team Phoenix Rising FC released the first three renderings of their planned stadium. It's obviously part of the fight to land an MLS expansion franchise later into 2018, but we're more interested in the stadium concept itself.
From the very start Phoenix Rising focused on mitigating the unbearable heat of Arizona. The state has just 22 days with any precipitation during the regular league season, with average daily temperatures around 30°C. The first design, by HOK, suggested use of a complete dome, which would be enable full control of temperature. However, it would also be very costly to operate.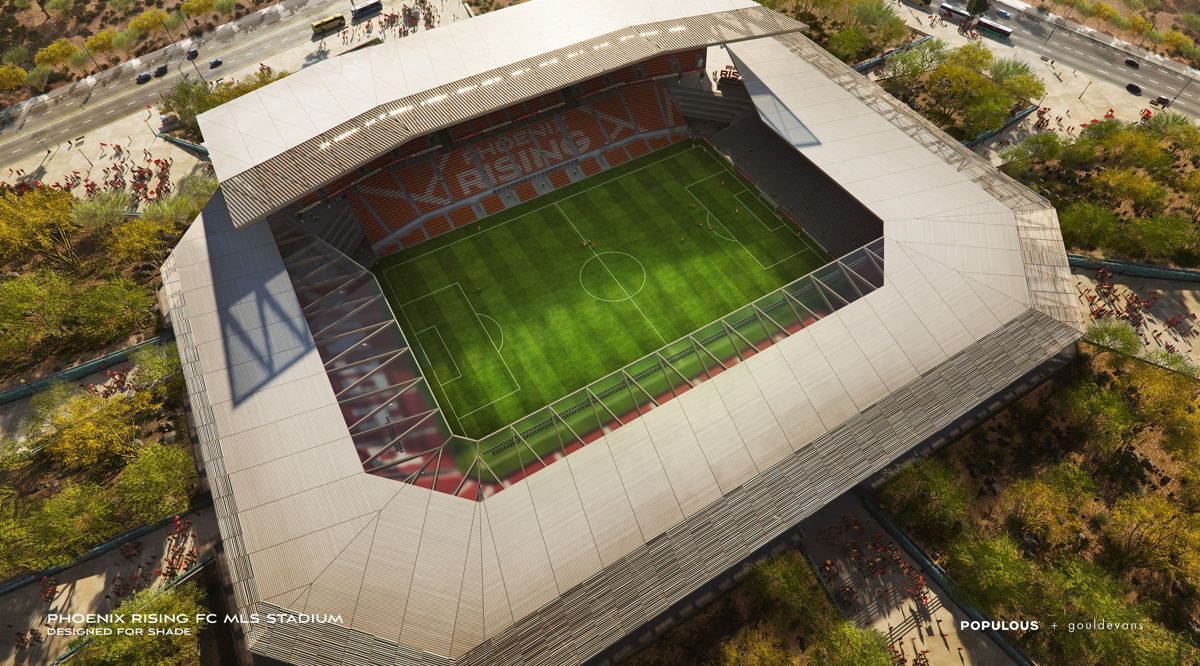 A new team of architects was hired for the final design. Global leaders Populous and local office Gould Evans have some new, refreshing and feasible ideas of handling the heat! Planned for 21,000 people, the new stadium in Phoenix is expected to be one of the best across MLS in terms of accommodation to local weather conditions.
First, the canopy. Placed high above the auditorium, the roof won't block natural ventilation. Its vast surface will provide shading for both the stands, 360-degree concourse around them and direct vicinity of the stadium.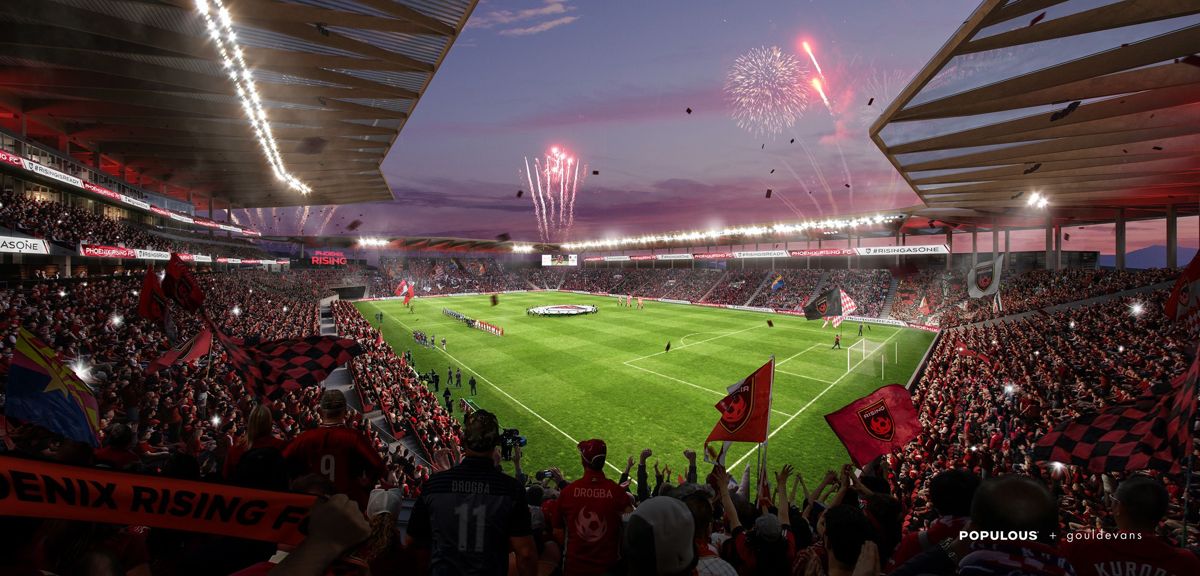 Dominant canopy over the main west side is profiled in a way that ensures all supporters are shaded during games played at 7pm or later. Shade curtains would cover part of the roof in order to allow sunlight for the grass and later protect fans during games. Beneath the canopy special fans will be installed to improve air movement, while misting will add further to the comfort.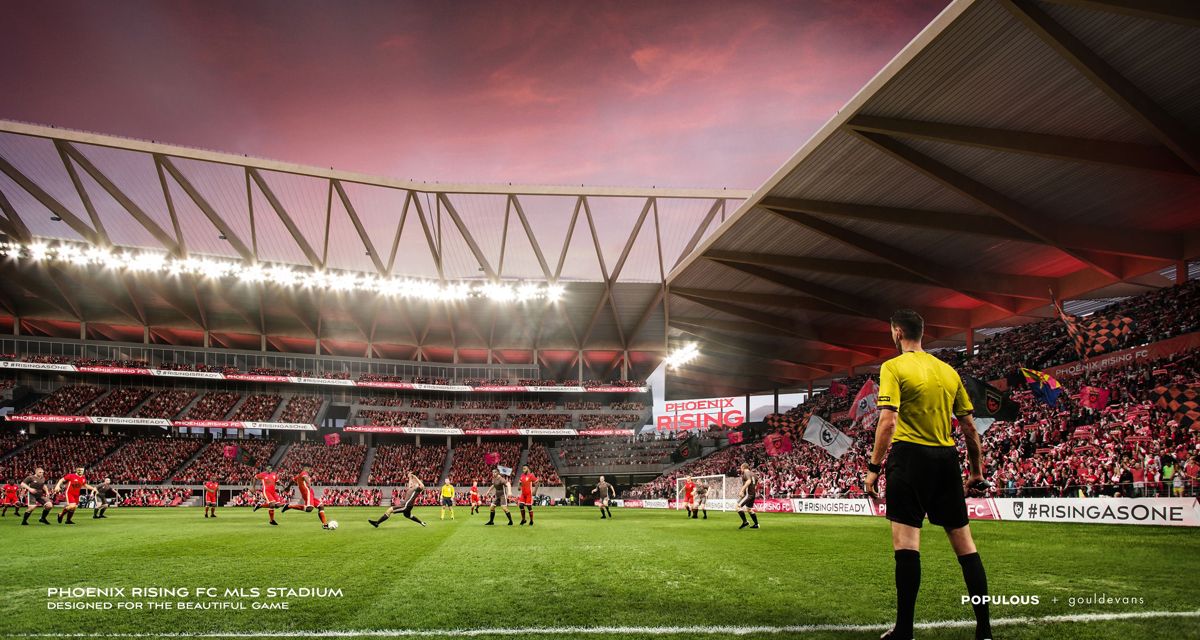 Not ending here, care for fans' comfort is extended outside the stadium. Paving has been limited to crucial access routes in order to prevent surfaces from rapidly heating up. Significant number of trees will provide natural shade, while water walls should cool down not just fans, but also the air entering the stadium.
At the time of writing no official budget or time frame has been released. StadiumDB understands the stadium is entirely dependent on Phoenix Rising FC's bid to play in MLS.