Lithuania: Can Vilnius get the long-overdue stadium?
source: StadiumDB.com; author: michał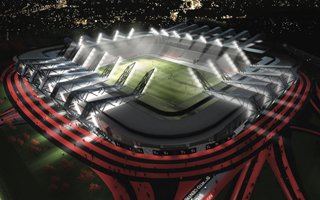 When it rains, it pours. For Vilnius the dream of having a new national stadium is over 30 years old and still not certain to end happily. Latest developments suggest dark clouds may be gathering once more...
It's been under construction for almost 31 years already and yet the national stadium in Vilnius is nowhere near opening. In fact, the deteriorated concrete skeleton is awaiting demolition and replacement by a new stadium, the question is: which will it be?
Back in 2017 a public-private partnership was announced and call for bids resulted in two consortia filing their offers. Each was asked to design, build and then operate Lithuania's biggest sports and leisure complex.
Within the complex: a 15,000-seat stadium for football, small athletics stadium, three training fields, a long list of indoor and outdoor sports facilities, kindergarden, library, sports museum and commercial use as well. Altogether the project is expected to cost €88.5 million, of which the EU is contributing €33.6 million.
By the end of 2017 we knew there were two offers on the table. One by Axis Engineering (leader, supported by Populous, Cloud architektai, Kauno Arena and Venetus Capital), another by KAYI İnşaat (leader, with Amsterdam ArenA consulting the project and a number of other companies). Both consortia offered under €80 million.
By the end of January the commission decided not to accept the second bid for the simple reason of it being filed in a seiled envelope rather than electronically. It wasn't even evaluated and only the Axis Engineering group were invited to create a more detailed plan than what you can see below.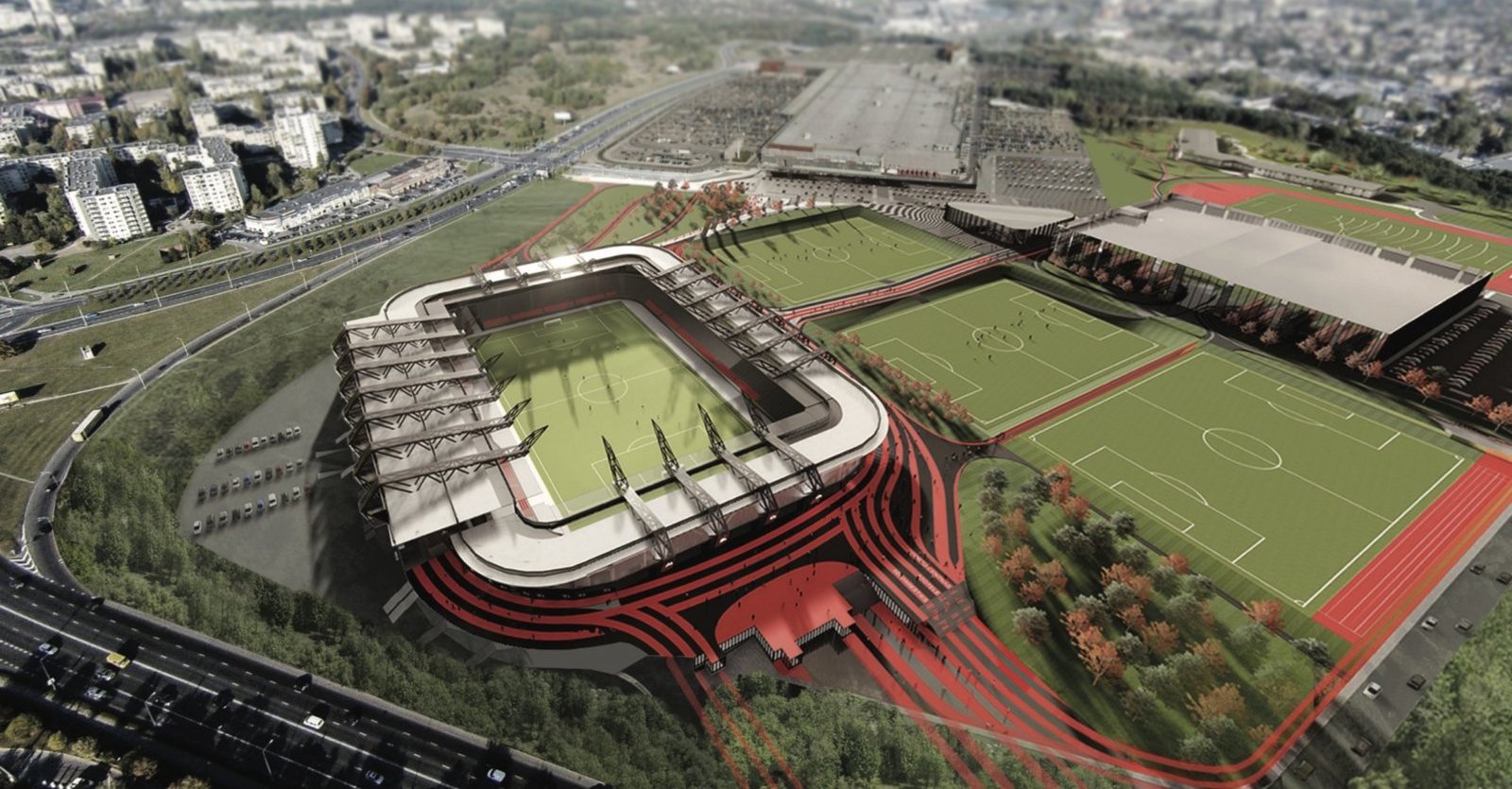 The eliminated group appealed against such decision and in early March the case was taken by court. The court decided to put ongoing tender proceedings on hold until the case is resolved, which means at least several weeks of deadlock. The KAYI İnşaat (vision below) had a cheaper offer than their competition, which is why they wish to be reinstated and invited to further negotiations.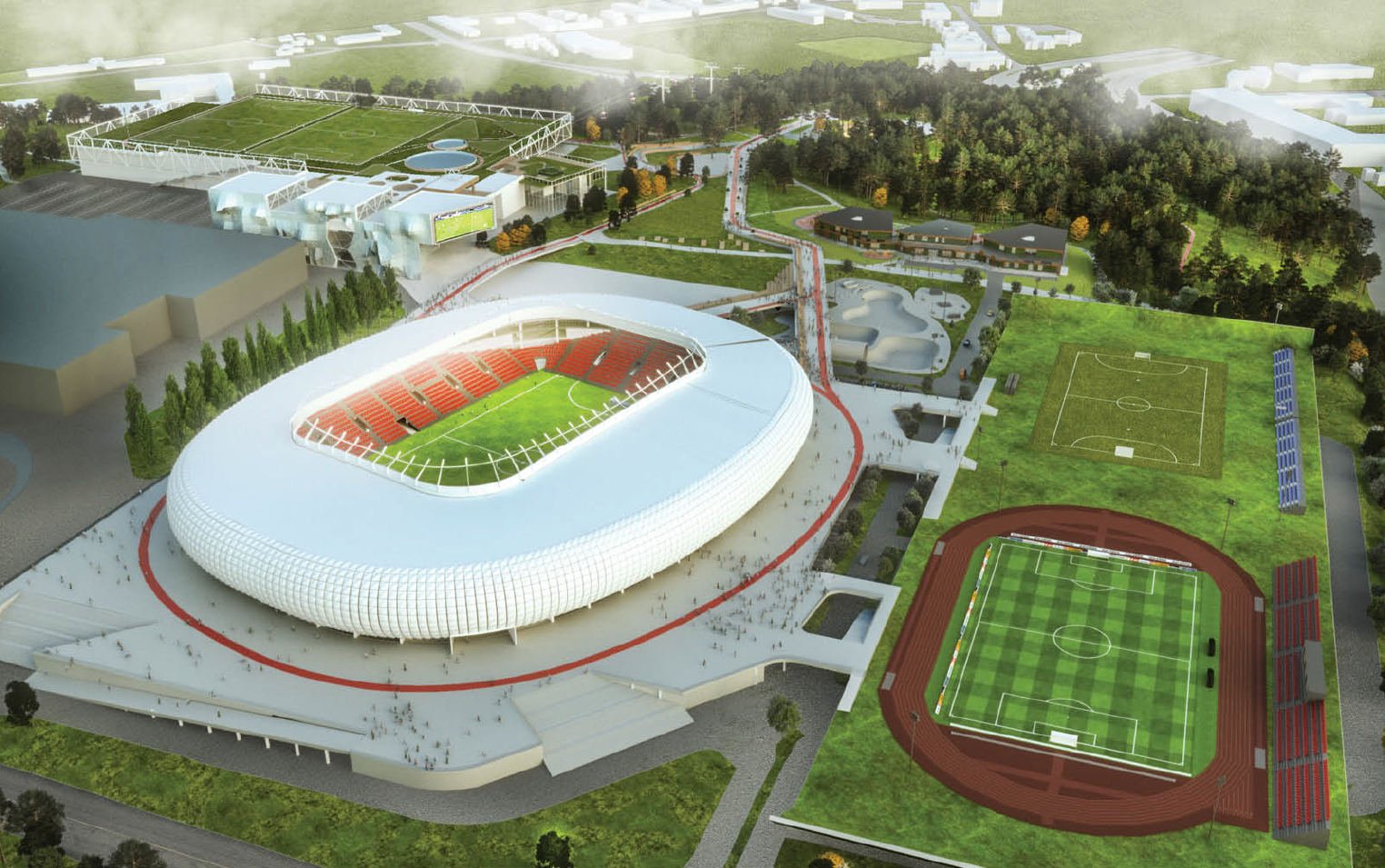 Court proceedings themselves don't have to be a major issue, however just last week the prime minister of Lithuania Saulius Skvernelis publicly expressed concern over potential loss of EU funding precisely due to the legal challenge.
The government's report puts the blame for such situation on the municipality of Vilnius. Meanwhile, mayor Remigijus Šimašius denies such narration. In his view it's the government's stance that could threaten the project and EU funding. In his view the time frame for delivery is no threat at this time (EU funds must be contracted by late 2020 and spent by September 2022) and the court case should be resolved to the city's satisfaction.
Either way, such tense exchange of highest-ranking officials speaks of current atmosphere around the development, which has been awaited since the Soviet era.