Brazil: The most efficient stadium nationwide?
source: StadiumDB.com; author: michał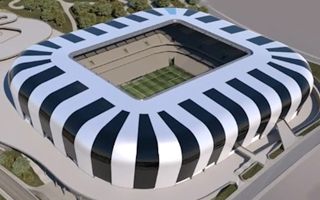 The cheapest in terms of price-per-seat, optimised to generate maximum revenue, Arena MRV in Belo Horizonte might be a game-changer for Atletico Mineiro, who have just finished 110 years!
The idea of this stadium for Atletico Mineiro was born 4 years ago and the prosperous Menin family were among its initiators. Owners of MRV Engenharia, they're not the investor, not the contractor, not even naming rights holder just yet (pledged to let go of the name if a high bidder is found) but they are supporters of the club and it's them who donated the land in California, Belo Horizonte.
Initially it was hoped that by now the arena would have been ready. In fact, by yesterday, which is when Atletico Mineiro celebrated their 110th anniversary. But even without construction going on yet, Atletico has a lot to boast about.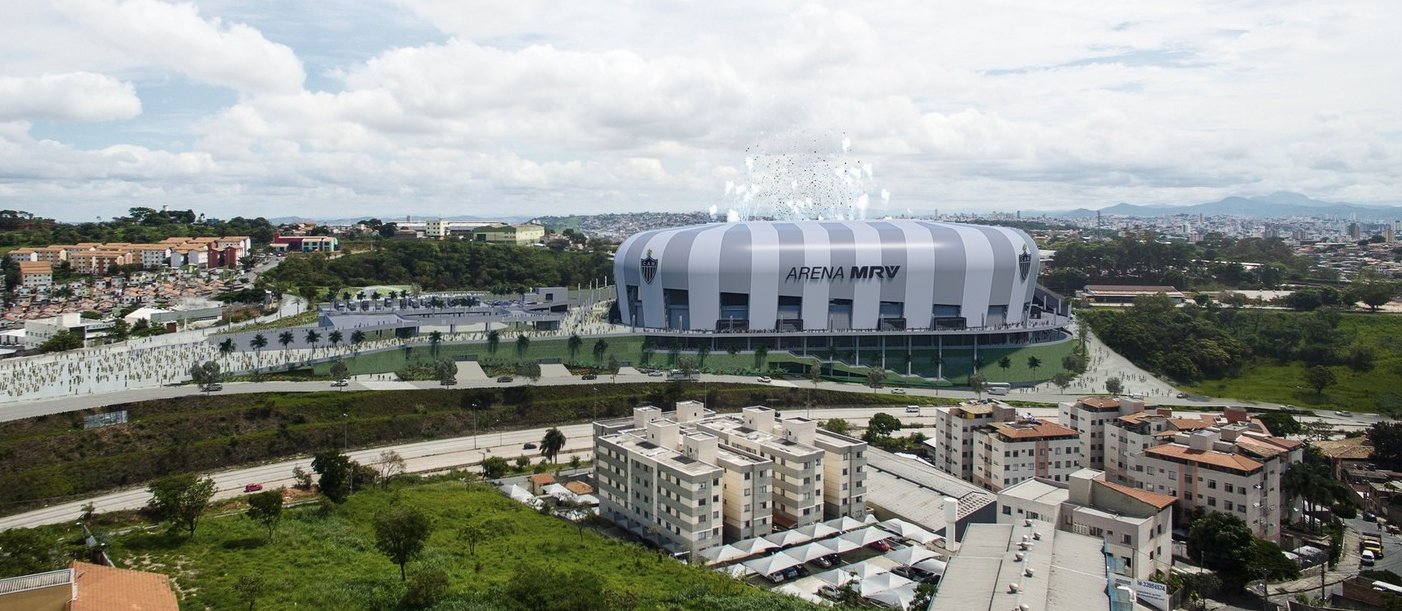 It won't only be Brazil's biggest post-World-Cup stadium, but perhaps the best thought-through one, at least according to the Menins. It actually had 27 (!) versions since work began in 2014.
"We've been doing meetings with supporters and suppliers since last year. In that period, we have been improving the arena every day. We had the benefit of time. The arenas of the World Cup were made in a hurry, with no time to study the project and the competition was not well-delivered. In our case it was the opposite. We had time, we did version 1, version 2, version 3. We are in the 27th version. We have been evolving the project from the point of view of cost and quality."
The final design became cheaper, more comfortable and more secure. It's a project that started four years ago. There are many versions, lots of people involved, lots of studies. The final design was very efficient. Anyway, we managed to cover all the points at a very interesting cost." said Rafael Menin, MRV chairman.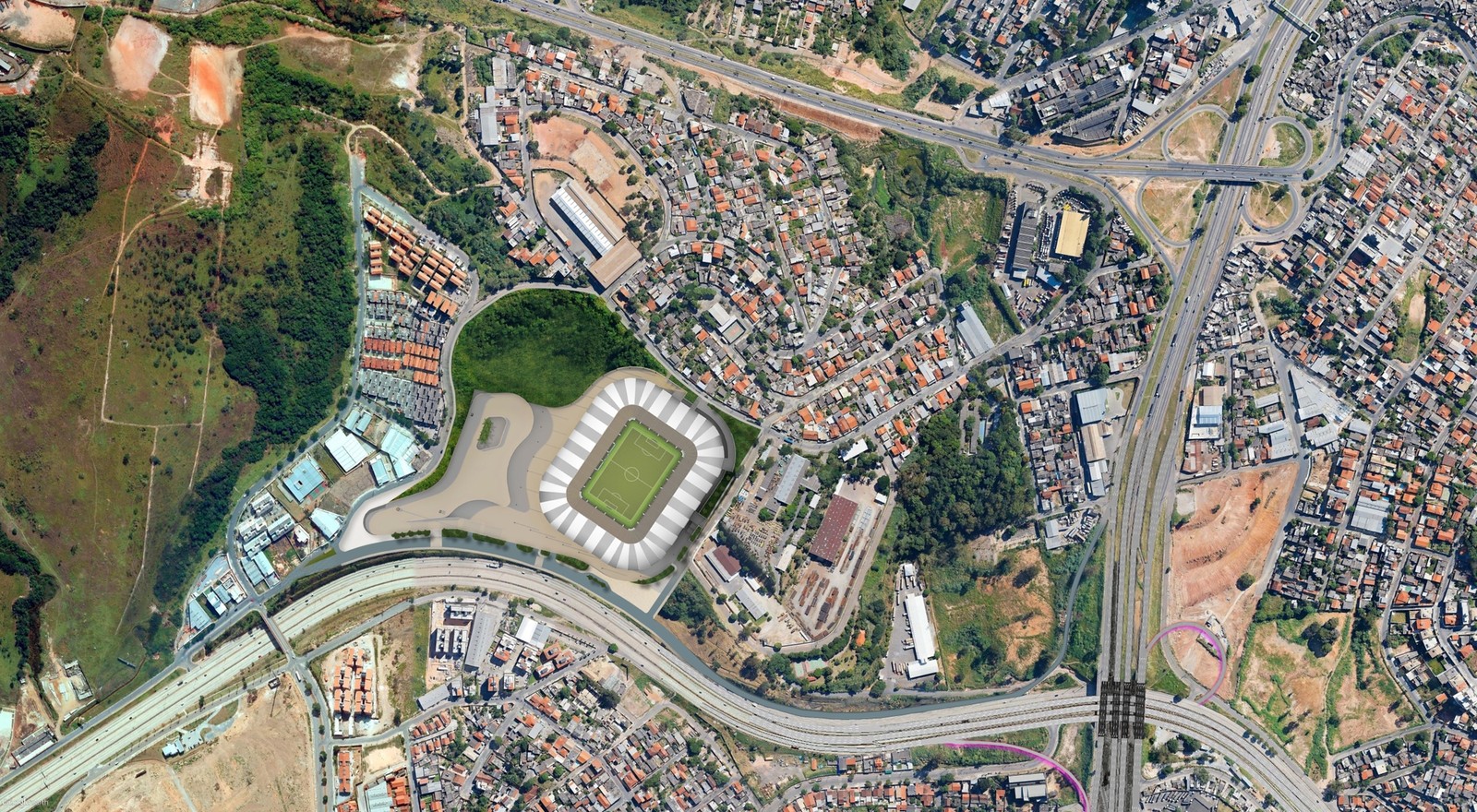 The cost is interesting indeed. Final budget was revealed last week, along with information about the contractor. Racional Engenharia have agreed to deliver the new stadium for R$410 million ($124 million), below the recent 460 million estimate. Any cost overrun would be covered by the company.
$124 million for an international-standards stadium for 47,465 people is in fact a stunningly low amount, just $2,612 per seat. Sure, the stadium's architecture was simplified, parking site beside it scaled down, but for that kind of price getting over 2,300 regular parking spaces (plus 230 for motorbikes and 364 for bicycles) is still a lot.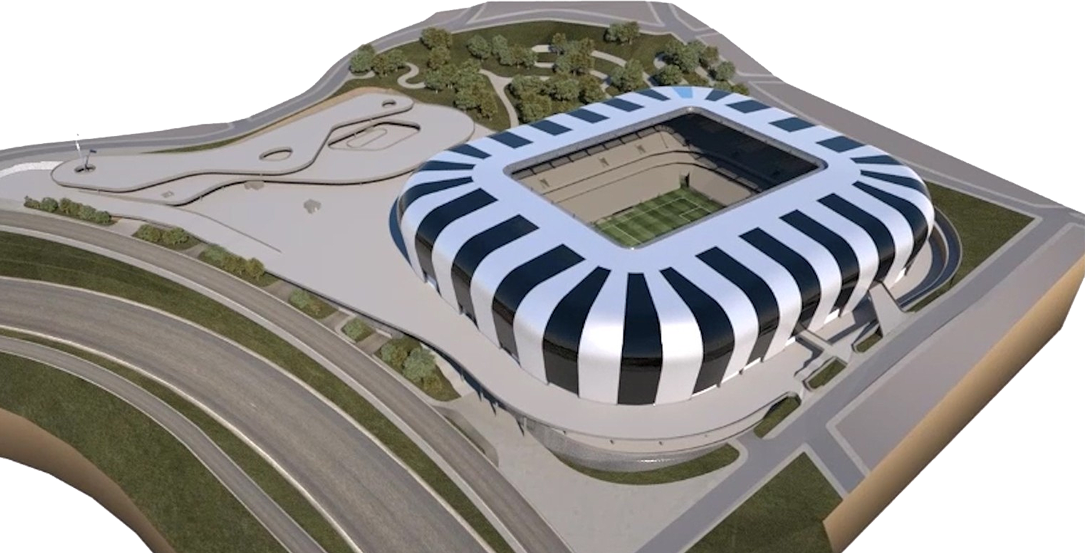 Inside, the number have actually increased. Capacity has been raised to over 47,000, while the number of private boxes grew from initial 33 to nearly double that amount, 60. Overall there will be 4,358 premium seats plus even more so-called captive seats (4,523), sold for 15 years.
Even more, Atletico Mineiro are expecting to avoid the biggest issues of Brazilian teams with new stadiums: debt or unfavourable contract with the stadiums operator. Majority of stadium funding is covered by sale of shares in a shopping centre and captive seats, while Atletico will manage the stadium themselves, securing 100% of the generated revenue.