Belo Horizonte: Atletico Mineiro boost Arena MRV capacity
source: Torcedores.com / Terra.com.br / hojeemdia.com.br; author: michał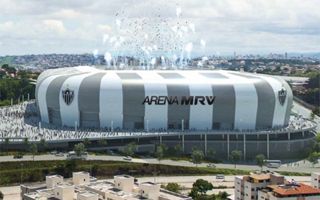 Additional 5,000 seats will be created at the new Atletico Mineiro stadium once it opens its doors... not exactly clear when. The club hopes to have it ready in 2020 but not all obstacles have been overcome so far.
Earlier today Atletico Mineiro has confirmed the planned expansion of their future stadium, Arena MRV. It's already the second major capacity change. First, the building was designed with just over 50,000 people in mind. Then lowered to 41,800, it's now back to a higher capacity of 47,000. No details were provided, though, because the announcement came via tweet.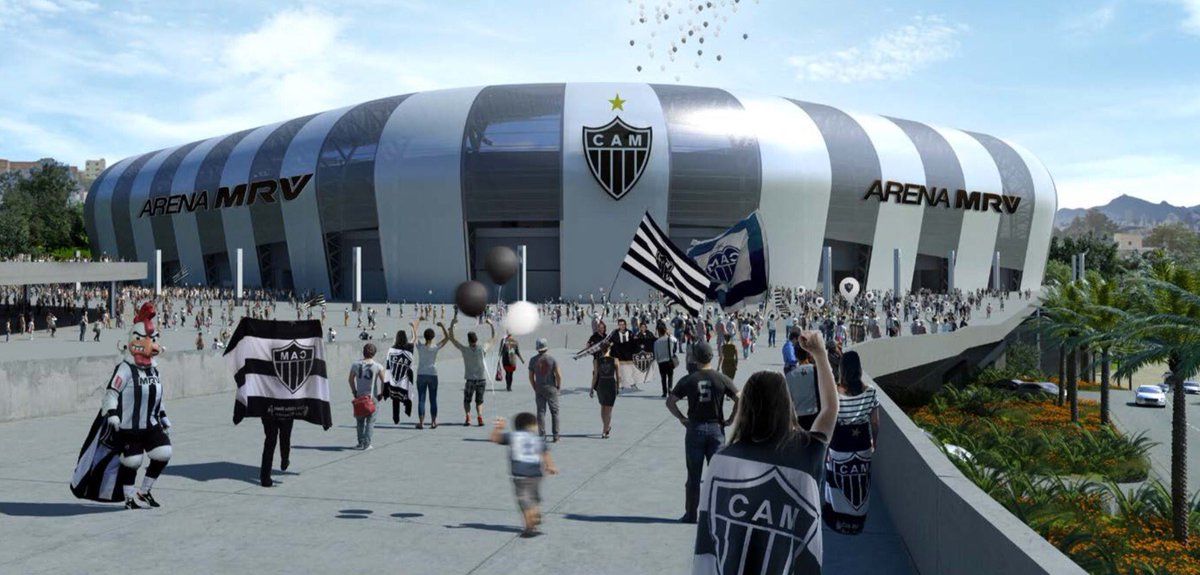 One more important announcement is the planned groundbreaking. At this time it's hoped that construction can begin within the next four to five months. This may, however, be optimistic as the planning permission is yet to be granted.
"Within the established schedule, we hope to break ground this semester. That's what we expect. But as you know, there are some obstacles to overcome. I cannot go into technical details because I don't have the knowledge." said club president Sérgio Sette Câmara in a recent interview.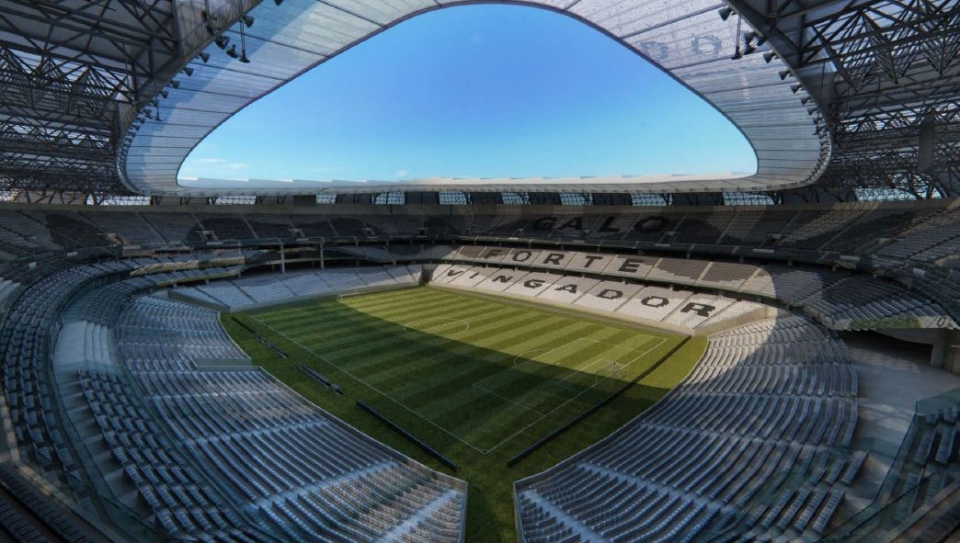 Once works on site commence, they should last for 24-30 months, allowing opening in 2020. That said, the stadium was originally expected to open its doors by 2019 and previous groundbreaking date in 2017 was missed with limited progress made since.
The new home of Galo will become Brazil's largest private stadium project since the 2014 World Cup. Its cost was first announced to be R$ 500 million, then lowered after cost-cutting efforts to R$320 million. Now the official estimate stands at R$ 460 million, of which 50 million is the land value itself.
In order to finance the structure Atletico plan on selling a major portion of shares in their shopping centre Diamond Mall in central Belo Horizonte. This should raise R$ 250 million. Further R$ 100 million is expected from the sale of corporate seating licenses and finally R$ 60 million is the expected naming rights value.