Poland: Łódź provides more detail about third stadium
source: StadiumDB.com; author: michał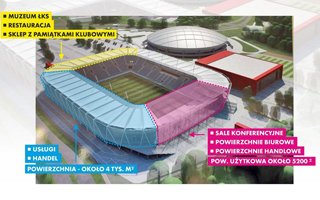 Third largest Polish city isn't stopping with two modern stadiums. Third and largest one is expected to open in 2020 or 2021, depending on progress. We now know what it's about to host aside from football.
If you follow StadiumDB, just skip to the next paragraph. If stadium projects in Łódź are new to you, let us introduce them briefly. As is customary in Poland, the municipality is funding local sports infrastructure. In 2017 the first modern stadium has been opened, the 18,000-seater for Widzew Łódź. In 2018 the second one, this time with 10,000 seats, will open for speedway team Orzeł Łódź. Story of the third one had already begun when its main stand (5,700) opened in 2015. Now it's planned to grow to no less than 20,000 seats with three remaining stands.
We've informed you back in December that the city of Łódź finally made a move in order to finish the ŁKS stadium. Very small but necessary step. Money was secured to commission the functional-utility program for the three remaining stands.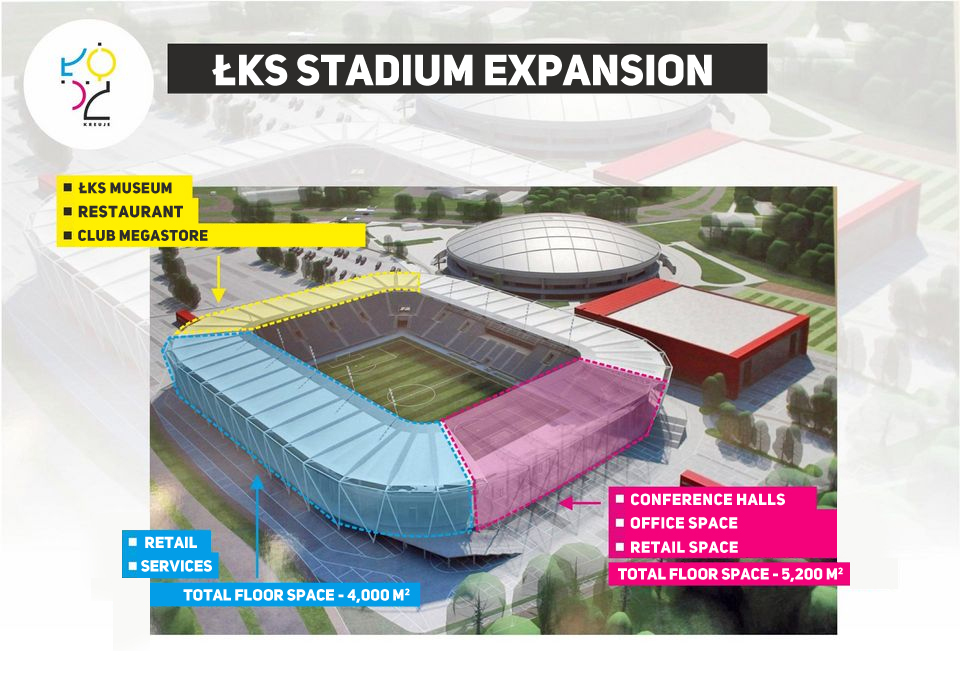 In recent weeks talks were held as to what should be included in the three stands so that the stadium lives every day rather than once a week. It was thus decided that the south end should include room for a restaurant, museum of ŁKS and new club megastore.
The east stand will feature roughly 4,000 m2 of retail and commercial space, while the north end is expected to house a conference center, offices and additional commercial spaces, altogether 5,200 m2. With these guidelines set the city has launched a public tender for the functional-utility program with deadline for submissions on February 19.
Following selection of the preferred bidder, the company will have 75 days to deliver the document which will then become the basis for a design+build tender for all three stands in one go.
It was initially estimated that three stands would cost PLN 70-80 million (€17-19m), though with the additional facilities and potential installation of LED floodlights it might be too optimistic. The program should reveal more on cost estimates and final price tag will be known once the contractor is selected.
Project documentation for the south and and east stands is already in place, albeit without the newly listed uses. For the north stand everything has to be designed from scratch. Work should begin in 2019 and take some 24 months. It's understood that the stadium will be used throughout the progress.