Monterrey: Estadio BBVA Bancomer and the field issue
source: AS.com / MedioTiempo.com; author: michał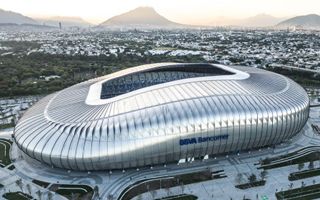 Chosen as Stadium of the Year just 2 years ago, one of Mexico's most modern stadiums has been dealing with a rather important issue: poor field quality. Recent visit from FIFA delegates suggests crucial improvements if the stadium is to hold the 2026 World Cup.
Back in 2016 you voted this stadium the very best opened in 2015. Our Jury of experts ranked it second, just behind the fantastic stadium from Bordeaux. But while Estadio BBVA Bancomer is certainly one of Mexico's most modern and impressive stadiums, it's also dealing with a simple yet important issue: poor quality of the field.
The situation has been clear since early months of the building's operation, as witnessed by the 2016 FIFA delegates' opinion that artificial lighting should be provided for parts of the field. Despite having its silhuette lowering towards the south, the south end of the field is of poor quality almost all the time.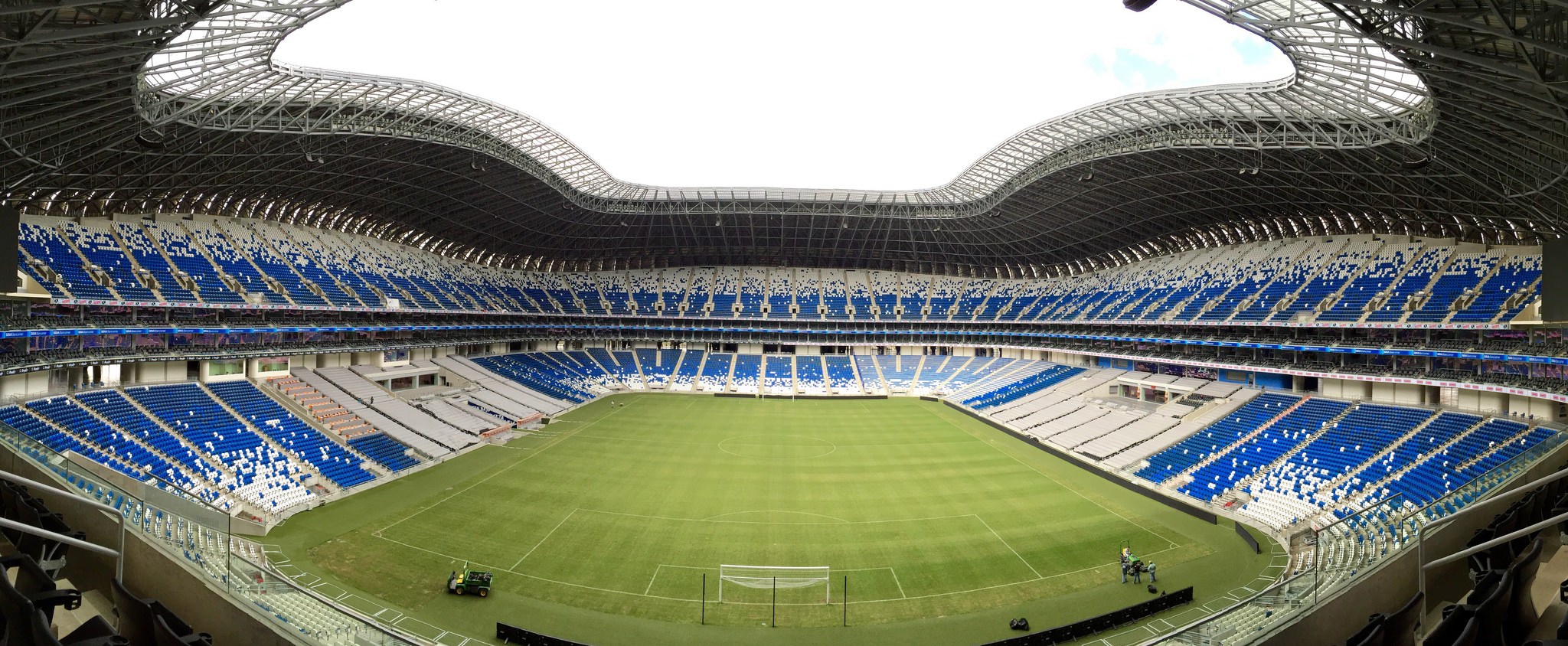 Photo: Rick González (cc: by)
CF Monterrey decided not to follow FIFA's recommendations from 2016, which came back to haunt them now. Currently Mexico, Canada and USA are bidding together to hold the 2026 World Cup, first one to include 48 teams instead of 32.
The North American bid seems the favourite to hold the tournament but last week's evaluation by FIFA again resulted in poor notes for the field in Monterrey. This cannot stand for a World Cup stadium, which is why some steps have to be taken.
According to the Mexican version of AS.com, CF Monterrey have commissioned analysis set to begin in late February. The club has assured that any and all necessary measures will be taken to ensure proper field standard for 2026, be it new irrigation, artificial lighting or fans improving ventilation of the grass.