London: Unanimous support for Stamford Bridge
source: Football.London; author: michał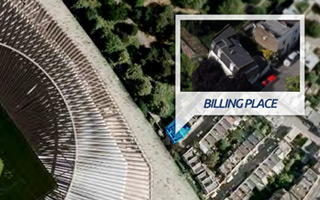 On Monday evening the council cabinet of Hammersmith and Fulham decided to opt for compulsory purchase order of the one remaining house that could block Chelsea's new stadium.
Late on Monday the council cabinet decided to support Chelsea in their conflict with Crosthwaites, a family living just across the railway tracks from Stamford Bridge. The family argued for their 'right to light', which would be obstructed by new, larger stadium.
Just as expected, the council went unanimously in favour of Chelsea, supporting a compulsory purchase order of the house owned by the Crosthwaites for over 50 years.
Only one council member, Lisa Homan, decided not to vote at all as she has an interest in the decision being a Chelsea season ticket holder.
The family cannot take the issue to high court, however they may reach for judicial review. To succeed, the review would have to be granted to them and that seems unlikely at present.
The new ₤1 billion stadium already has the support of both the borough and mayor of London and is most likely to go forward regardless of further opposition from the family.