London: Can this house stop Chelsea's stadium?
source: BBC.com; author: michał
Monday is decision day for one major conflict around Chelsea's new stadium. If the Hammersmith and Fulham council decides to go forward with compulsory purchase of one house blocking Chelsea's stadium, the project can move on. If not, it might never go forward.
On Monday Hammersmith and Fulham councillors are meeting to decide what to do about an injunction used by family living beside Stamford Bridge. A report prepared for the council proposes compulsary purchase order (CPO) in order to move the Crosthwaite family to a different site rather than accommodate their demands.
What are the demands? The family used the incjunctive process due to excessive height of the proposed new 60,000-seat stadium. With height of 50 meters, the building will restrict their 'right to light' by limiting sunlight access to most of their house.
While vast majority of neighbours don't have this issue, some cases have been addressed by Chelsea during consultation and talks with the community. A number of families have accepted compensation for possible challenges to their daily lives with newer, much larger stadium next to their houses.
The Crosthwaites are a unique case, though. Their house would be very close to the new stadium (with expansion to the east planned, as depicted below) and is the only one facing the stadium directly, while all of their neighbours have different orientation of their houses.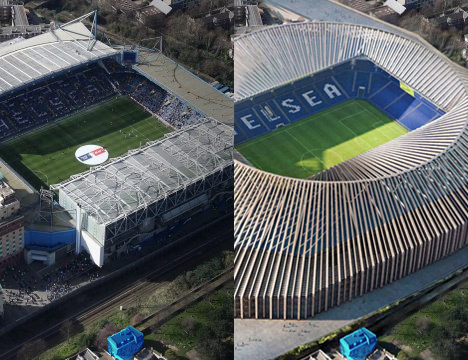 The house at Billing Place has been approached by Chelsea, however the family have reportedly rejected an offer of between hundreds of thousands to a million pounds (depending on source). The Sun claims the family demanded as much as 20 million to leave their half-century residence, however it's only The Sun, so there's little credibility to those claims.
The report suggesting CPO as preferred option is only an addition to the long and thorough process which saw 97.5% of 13,000 consulted residents in favour of the project. With planning permission granted, the new Chelsea stadium should go forward as planned.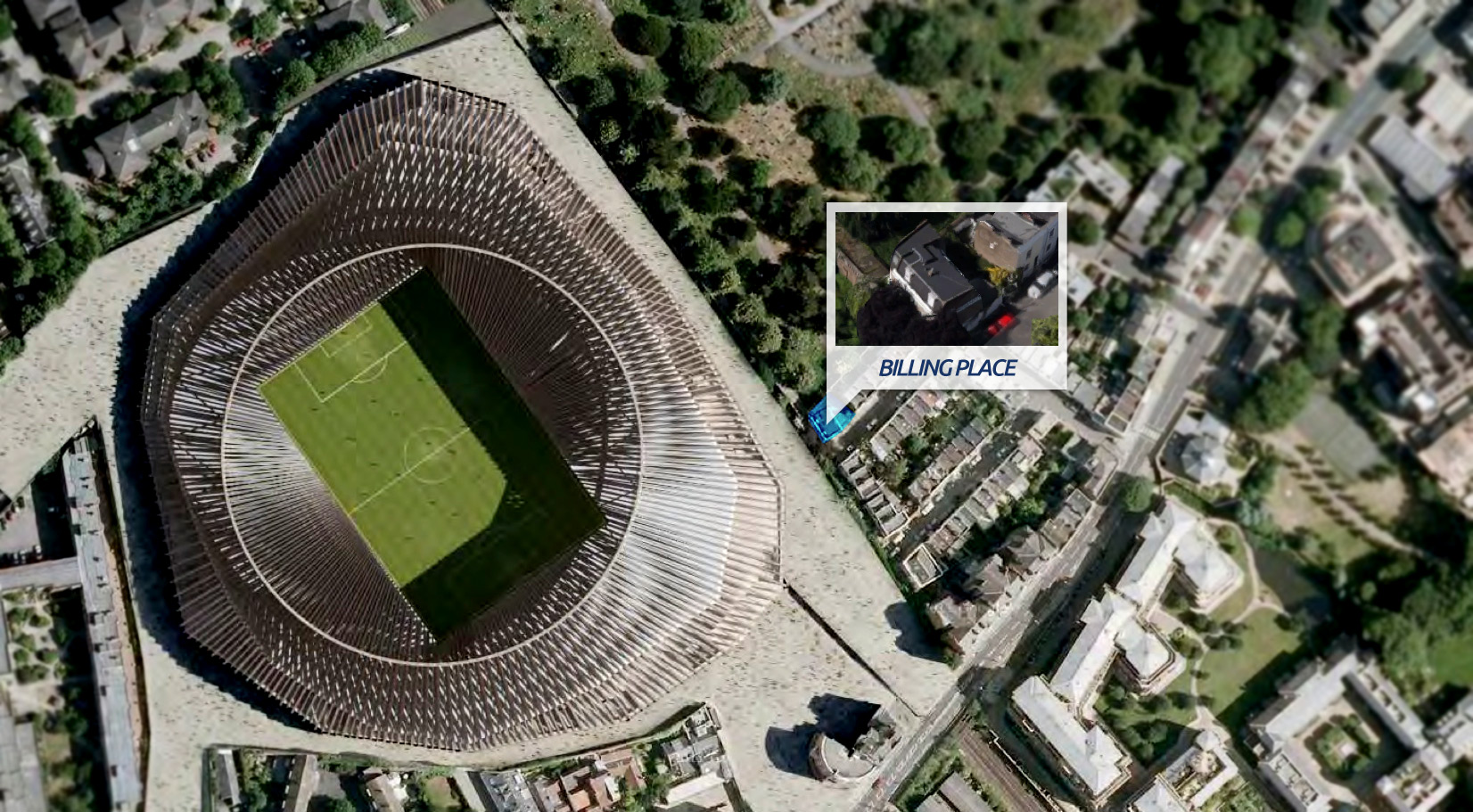 That said, if the borough council doesn't reach for CPO, the injunction could effectively stop Chelsea in their tracks. And if CPO is used against the family, their lawyers claim it might be used illegally, which suggests they're not willing to give up.
New Stamford Bridge stadium is already significantly behind initial schedule, currently expected to be ready as late as 2023. Also, its cost has doubled compared initial estimates and could go towards ₤1 billion, making it the most expensive English stadium in history.