London: Chelsea with no construction time frame
source: Goal.com; author: michał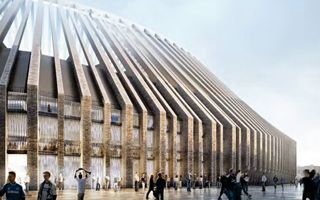 After unofficial revelations of the project being delayed to 2023 Chelsea are still yet to confirm a groundbreaking or delivery date. As of now the best guess is 2020-2022.
Early in May the world of football was hit by news from Daily Mail that Chelsea's new stadium will be severely delayed, possibly beginning in mid-2019 and ending in 2023. As of yet the club haven't confirmed any detailed schedule since having been granted planning permission.
During a recent Q&A Chelsea FC director of the stadium project Hugh Rosen admitted that there is no solid time frame at this point, which partly confirms Daily Mail's claims that the project is behind earlier announcements.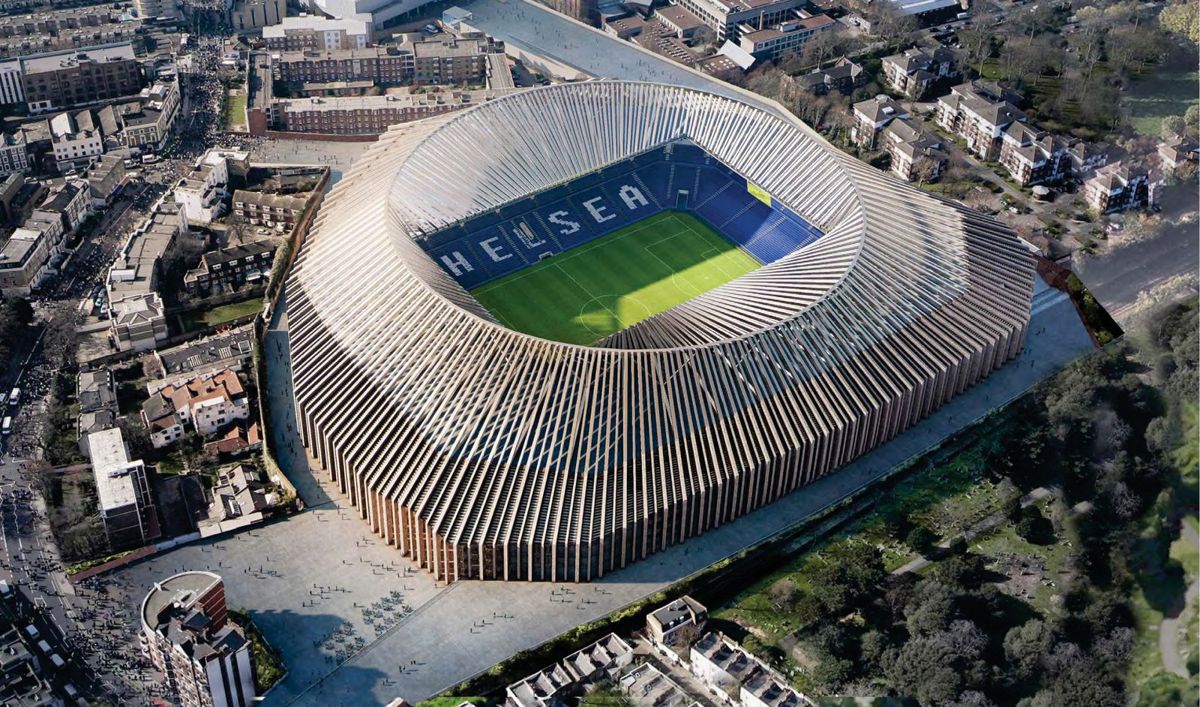 "We are not in a position yet to start and therefore not in the right position to know yet when we are going to finish," he explained. "In the end it doesn't really matter. When history is written in 100 years' time no one is going to care if it was 2022, 2021, 2020.
"What matters most to us, and as the owner also said, it is about getting the timing right. So as soon as we know we will let you know. There is no date yet. It will be the finest stadium in Stamford Bridge since the last one, the one before that and the one we all grew up in.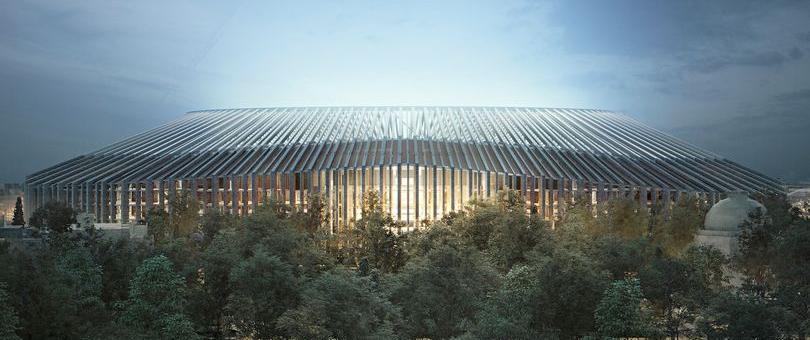 Rosen sees the stadium as possibly most in line with its host club's identity, partly because its field hasn't been moved during over a century in operation and will not be relocated in the new layout.
"Everything was designed around the existing centre spot, it doesn't move and everything revolves around that. Here we are, 112 years into our history trying to rebuild our stadium for the fifth time on our own site, around our own pitch. There are 13 London clubs, this is the only one that has never moved home ground and never will move home ground."
Chelsea director used the opportunity to have a go at Tottenham, who ended this Premier League season just behind The Blues. "To be fair to Tottenham, they are not just looking for football," Rosen said. "They are looking for American Football, looking at rugby and as far as I am concerned if they can't win at football they are welcome to try any other sport they like.
"For us, Roman [Abramovich] gave us one brief, the whole stadium, the billion pounds or whatever it is going to cost, is about winning football matches. There is nothing else. There are no pop concerts, no boxing, no American Football and no other team, just our home priority.