Ghana: National stadium eaten by rust
source: CitiFMonline.com; author: michał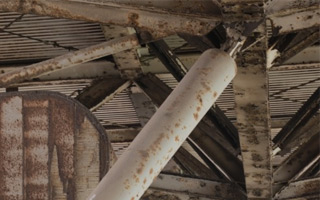 Just 10 years after reconstruction the national stadium of Ghana is in dire condition. Known for lack of maintenance, Ghanaian authorities don't seem aware of how fast the building is deteriorating.
Ghana is a country notorious for insufficient maintenance of public properties. This includes stadiums, as witnessed numerous times over the past decade. For example, the Sekondi Stadium built by China for 2007 Afcon still hasn't been finished and has been suffering from deterioration since 2010!
Just last year we had another example as the Cape Coast Stadium, a brand new venue, was in despair not even a year into its operation. Now similarly disturbing news come from Accra, Ghana's capital city.
The national Accra Sports Stadium has been visited by a photoreporter of Citi FM radio, who witnessed vandalised dugouts, ripped installations or missing elements. But most importantly, he found disturbing amounts of rust 'eating' through the stadium's steel roof and stands' structure.
Clearly left without repairs, the stadium is just 10 years old. While opened in early 1950s, it was rebuilt in 2007, for the African Cup of Nations. And yet a decade into its operation it looks very bad.
Not taking the blame from authorities, it should also be noted that the building stands just 600 meters away from the coast and salt transported by wind increases corrosion.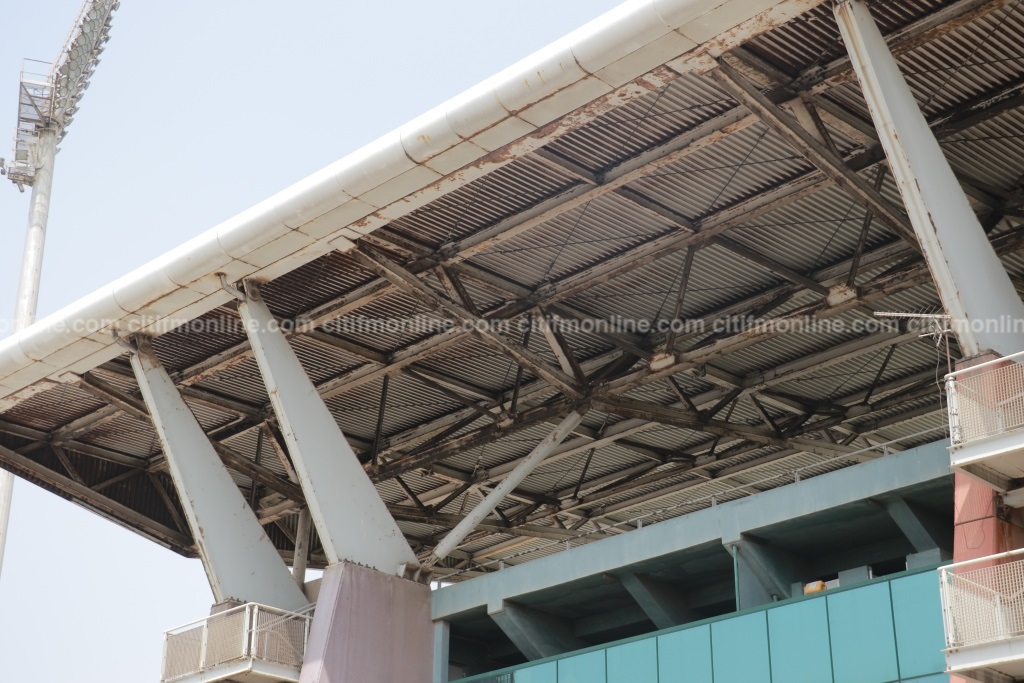 © Citi FM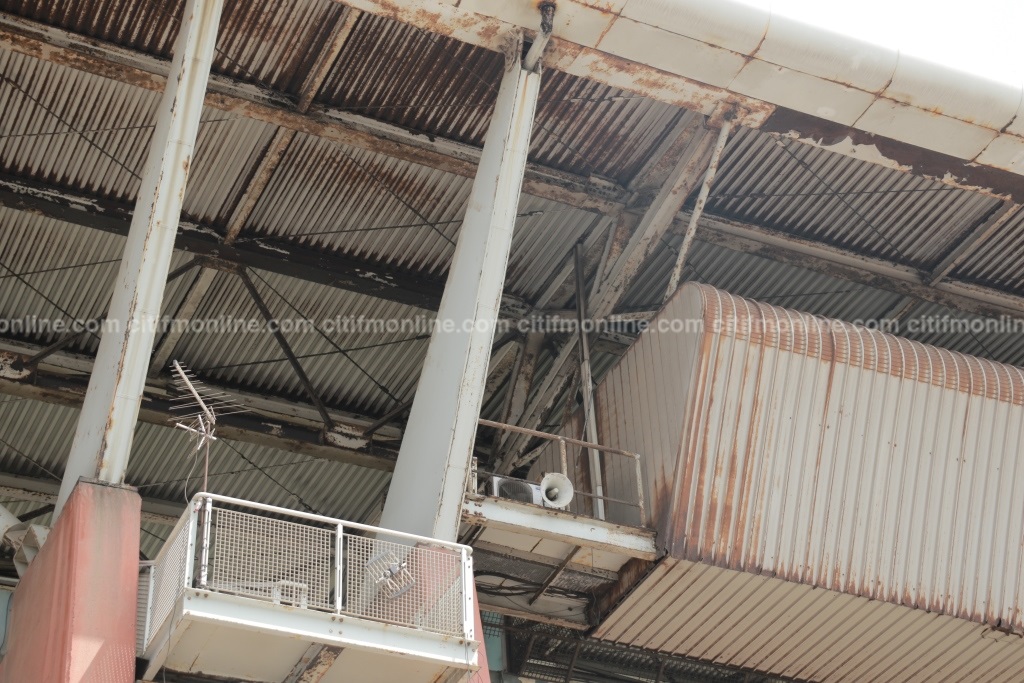 © Citi FM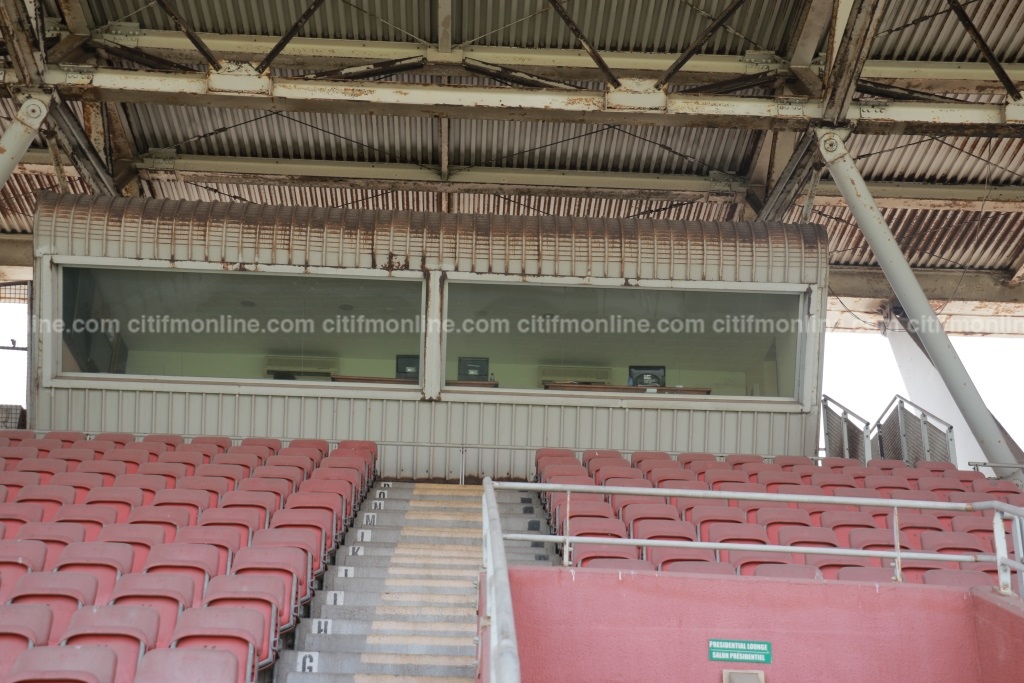 © Citi FM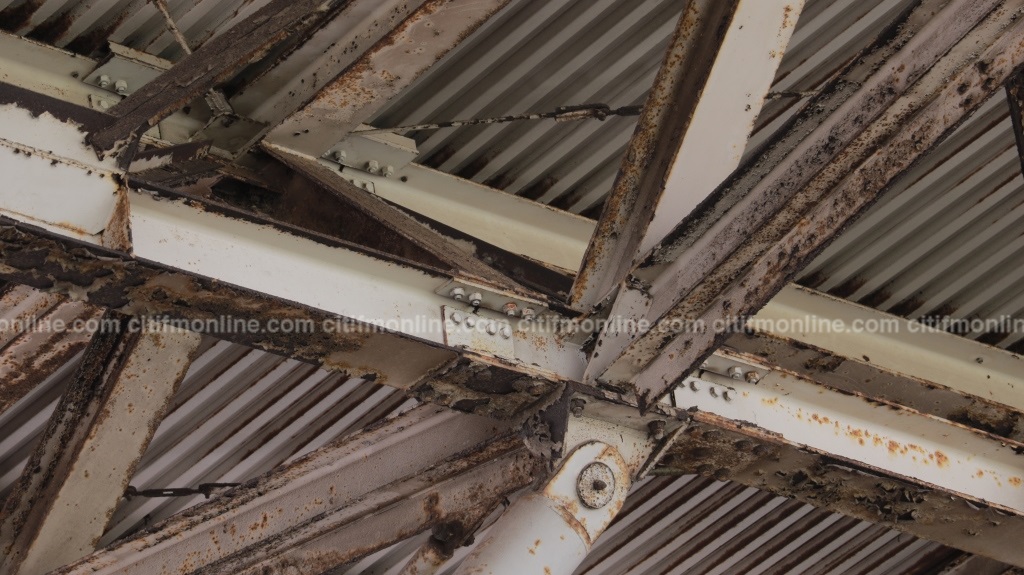 © Citi FM
© Citi FM