Ghana: CAN stadium in despair, authorities forgot about it
source: ghanaweb.com; author: michał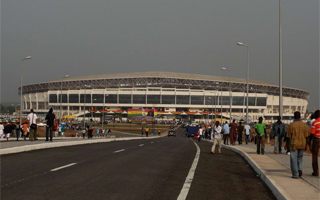 Though only 6 years into operation, the stadium in Sekondi-Takoradi urgently needs renovation works. Meanwhile the government halted funds even for regular maintenance. The roof is falling off, steel is covered with rust and roads and sewerage are cracking.
Lack of new stadiums may be a big problem for some African countries, but sustaining the ones already existing is another one. This is why even stadia built "for free" as part of the Chinese "stadium diplomacy" are aging much faster than they should.
The new stadium in Sekondi-Takoradi may serve as an example of neglect. Built for the 2008 Cup of Nations (CAN), it was never completed due to construction delays and pressing deadlines.
Sport director in regional authorities Beresford Ogbamey Mensah Amui Jnr claims the government hasn't paid any attention to the stadium since the continental tournament. "I don't blame the authorities, since at that time there was pressure to finish the stadium for the CAN 2008 tournament after which they have forgotten the place."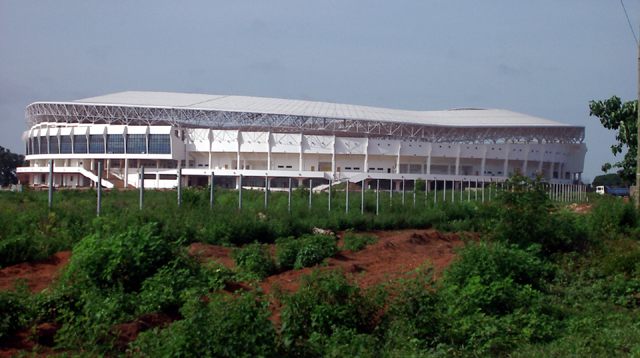 This year already 7 of the monthly subventions from central authorities didn't come, leaving the regional sports management with empty pockets and infrastructure to maintain. Weddings and commercial events are being organized inside it to provide revenue.
The stadium's roof sheets are falling off and the roof itself wasn't fully rain-tight ever since the opening, leading to water pouring onto and under the stands, damaging the infrastructure. Nearly all elements of the metal structure are covered with rust and the process progresses rapidly due to the stadium's location (1km from the ocean).
Air conditioners, computers and closed circuit TV (CCCTV) cameras were also not functioning to help check pilfering and other thefts at the stadium.