London: Wimbledon celebrate stadium agreement signing
source: StadiumDB.com; author: michał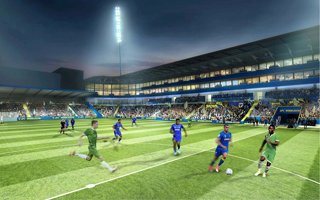 It's been an emotional day in south-western London, where many AFC Wimbledon supporters can now celebrate return home after decades. The new stadium agreement has been signed, opening planned in 2019.
Wednesday has been a day of celebration for The Dons supporters, whose long route towards a new stadium beside Plough Lane is coming to an end. AFC Wimbledon has today signed Section 106, an agreement that finally gives them definitive green light to break ground on the Plough Lane project.
With construction expected to officially start in early 2018, the League One side are expected to move in by the end of 2019. Their new home will have 11,000 individual places for fans upon opening, though it's designed as a complete 20,000-seater, prepared for future expansion.
To mark today's occasion, the club has released this latest rendering of how the stadium should look inside. Outside it will be surrounded by over 600 apartments and commercial developments, constituting a major regeneration project.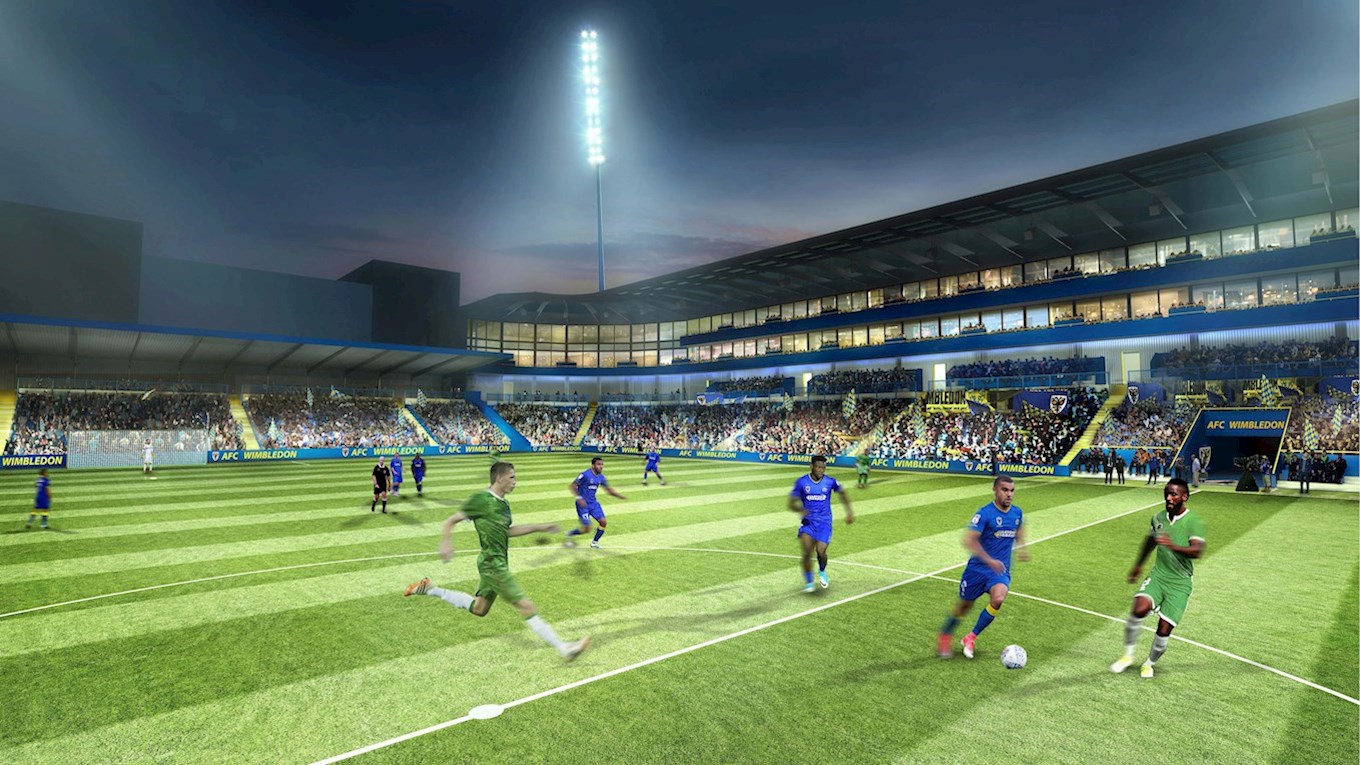 Today's ceremony was emotional and rightly so. It's been a long campaign for AFC Wimbledon. The club's concept was revealed back in 2014 and granted planning permission back in 2015. But it then suffered from setbacks as former mayor Boris Johnson demanded a review, then opponents of the scheme tried to list the existing greyhound racing track as a monument, which would have killed the stadium plan.
But this story didn't begin as late as 2014. It goes back to 2002, when AFC Wimbledon was formed in protest to arguable relocation of FC Wimbledon to Milton Keynes. Forced to begin in the 9th league with their new club, supporters worked all the way up to League One and are now on their way to return home.
Plough Lane is where the old stadium used to be, even if not exactly. The predecessor has been replaced by apartment buildings in 2008, but the successor will be built nearby, along the same street. See below: