Euro 2020: Brussels out, Wembley benefits
source: StadiumDB.com; author: michał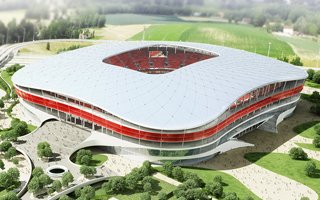 It's an unprecedented case: Brussels lost its hosting rights and four Euro 2020 games will be played at Wembley. Does that mean the Eurostadium scheme is dead?
Yesterday in Nyon the UEFA Executive Committee made several decisions regarding Euro 2020. Key one is the unprecedented move to strip a country of its hosting rights. Brussels, and thus Belgium, is out of the tournament. The move was motivated by continued deadlock of the national stadium project, which to this day hasn't secured planning permission.
Contrary to some hints from previous weeks, UEFA decided not to opt for a new host city (Cardiff and Stockholm were suggested), instead moving all four games from Brussels to Wembley. This means England's national stadium will end up staging 7 games, including the semifinals and final. Meanwhile the opening game of Euro 2020, which some had hoped to be played in Brussels, will take place in Rome's Stadio Olimpico.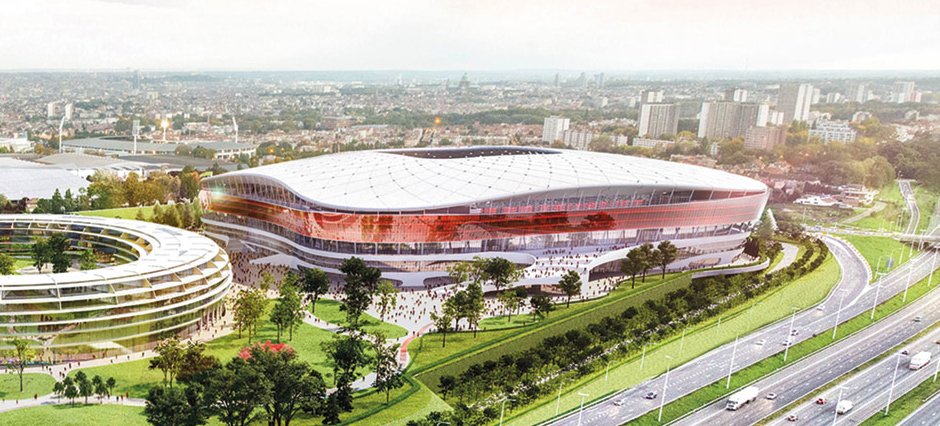 For us the most important issue remains whether Belgium will get the national stadium at all. We waited for Friday's reactions in this respect but nothing decisive has been released. The issue gained nationwide attention in Belgium, adding to ongoing dispute whether a country divided into two can function properly. This fundamental question is caused by the stadium being proposed by Brussels but located in Grimbergen (Flanders), thus being split between two governments.
Does the 2-year-long deadlock mean cooperation between them is impossible? That would surely be a hasty conclusion, though irritation of officials in Brussels seems justified.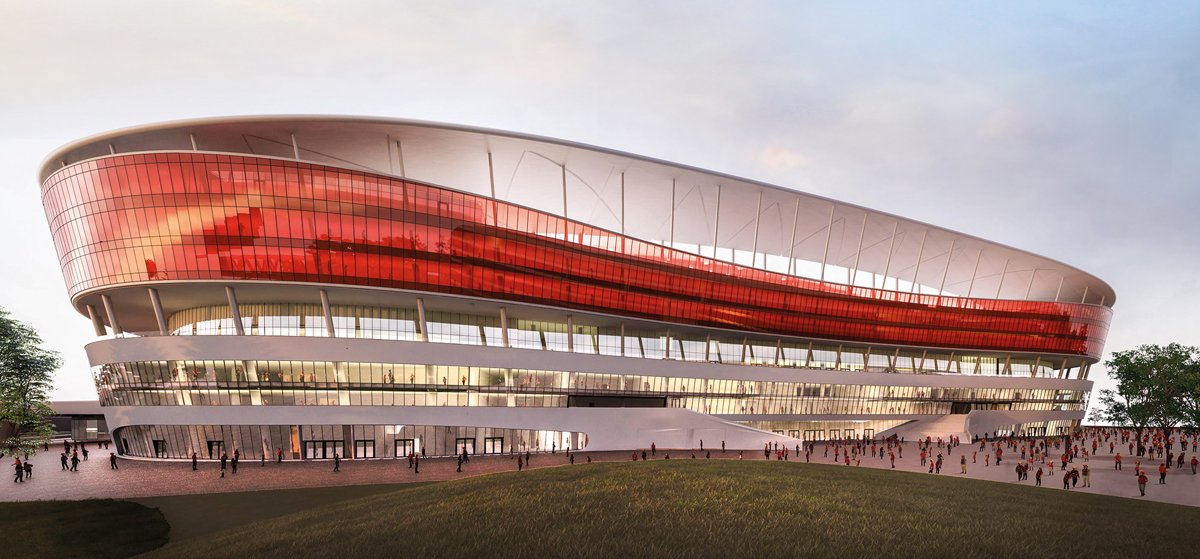 Loss of Euro 2020 is a huge blow not just for Brussels but for Belgium's image overall. More important question in the long run remains whether it's also a deadly blow for the stadium project overall. Euro 2020 was listed among three key parts of its economic model in early years, following games of the national team and Anderlecht.
Now that both Anderlecht and Euro 2020 are out of the equasion, is there a point in building a 60,000-seater for several national team games per year? No, clearly not.
However, without Euro 2020 Ghelamco can redefine the model and scale the stadium down, as was suggested in recent coverage. Capacity and viability can both hang on new invitation to talks for Anderlecht. If the team decides to relocate in the end, Eurostadium could be back on the table.
No official statement was published by Ghelamco as of now. The company is reported to still hope for a planning permission by the end of January. However, with support for the project reaching all-time low, some opposition politicians are again appealing to reconsider renovation of the current national stadium instead.