StadiumDB Newsletter: Issue 30 – From Valencia to Wolfsburg and beyond
source: StadiumDB.com; author: michał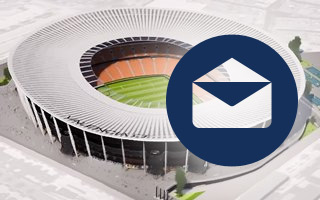 It's still hard to believe that new Mestalla is about to get back on track. That's why it made our biggest headlines last week. What else mattered? See here and subscribe to read the weekly updates earlier than they're published at our website!
Oh, how time flies! European qualifiers for the World Cup are almost over, just as are many of the Russian stadium constructions. But, while we're going to cover these subjects in the following week, last week's headlines focused on other issues.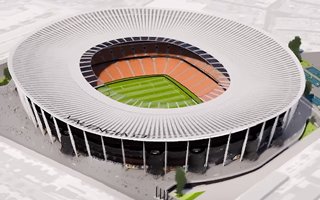 Most important news to us is that from Valencia. Not only did the club announce getting back to the new Mestalla project, they also revealed very first images of the stadium's third iteration. Though it's still a while before construction resumes, new lowered capacity and completely different architecture deserve to be our most important news of the week! We're €150 million and 4 years away from seeing it built and, sadly, we're also 5-6 years away from seeing the cucrent Mestalla demolished.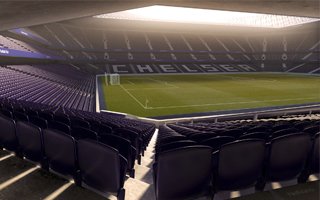 We also enjoyed major piece of news from London, where Chelsea hope to double their revenue within 7-10 years, largely thanks to the new Stamford Bridge stadium. There's also a truly breathtaking video rendering of the stadium before 1990s, in its current form and the future one by Neil Vano, which you have to see! Also, we have supporters asking Chelsea to keep safe standing in mind when working on the stadium. One thing we still don't have is the stadium groundbreaking date and we're really looking forward to seeing that!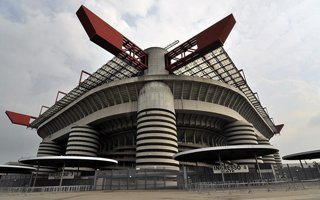 In Italy there's major news for three of the biggest clubs. Milan and Inter, while they're derby rivals in the league, have both agreed to pump money into the municipal San Siro stadium. Its redevelopment is most likely to begin next year and go forward gradually in order to allow constant use. A different atmosphere can be seen in Naples, where Napoli chairman bashed municipal authorities for inaction on Stadio San Paolo redevelopment. He went as far as to threaten the city with moving out and building a private 25,000-capacity stadium...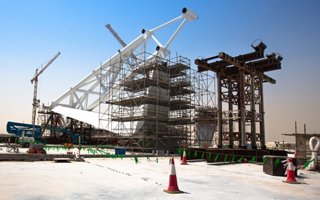 We also gave some decent coverage to Zaha Hadid's first ever stadium design getting real. The stunning roof of Al Wakrah Stadium is no longer on paper only as first columns have arrived. We will see this 7,000-ton system grow piece by piece before it becomes self-sustaining in 2018. With the addition of one-of-a-kind retractable roof, it will be a true landmark for sports architecture globally!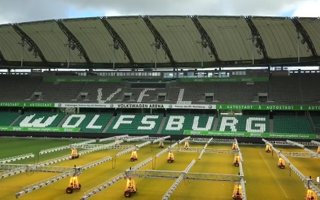 And, to end on a more amusing note, you have to love this video footage from Wolfsburg, where storm Xavier caused the membrane roof to dance. While it seems dangerous, it's actually not at all. The structure was designed with even stronger winds in mind and it was left untouched by the storm.